Ideal Mergers and Acquisitions Web Design Agency
Mergers and Acquisitions Website Development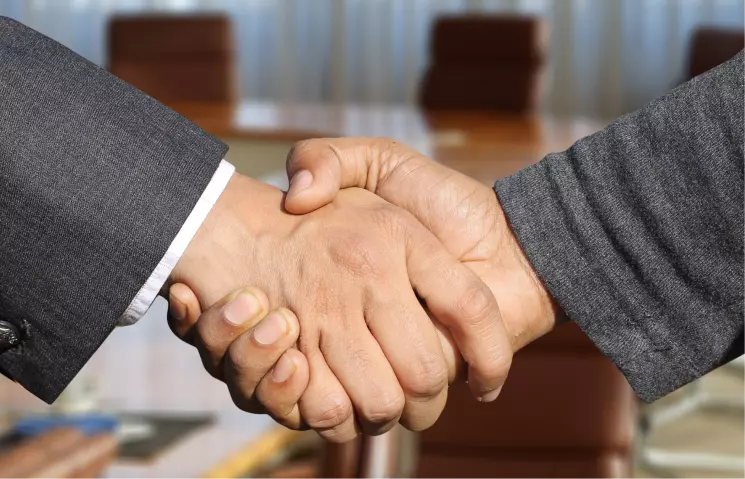 Custom M&A Website Design Services
Your website is the first place people look when they want to learn more about your business. Mergers and acquisitions web design agency helps you enhance your business and customer reach with innovative web design solutions. Get M&A website design services to implement our best design and marketing strategies.
Professional Expertise By Mergers and Acquisitions Web Design Agency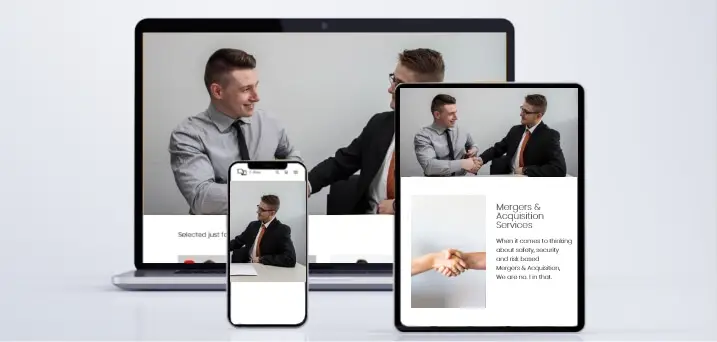 Functional Layout By Mergers and Acquisitions Web Design Agency
A functional layout is a crucial component of web design for acquisitions and mergers. Your website's design should be simple with an easy-to-understand information flow. To guarantee that your audience gets a consistent experience across all of your pages, you must have a specified style guide.
Mobile friendly UI UX design
On-point responsiveness
Trendy layouts and themes
Well-structured layout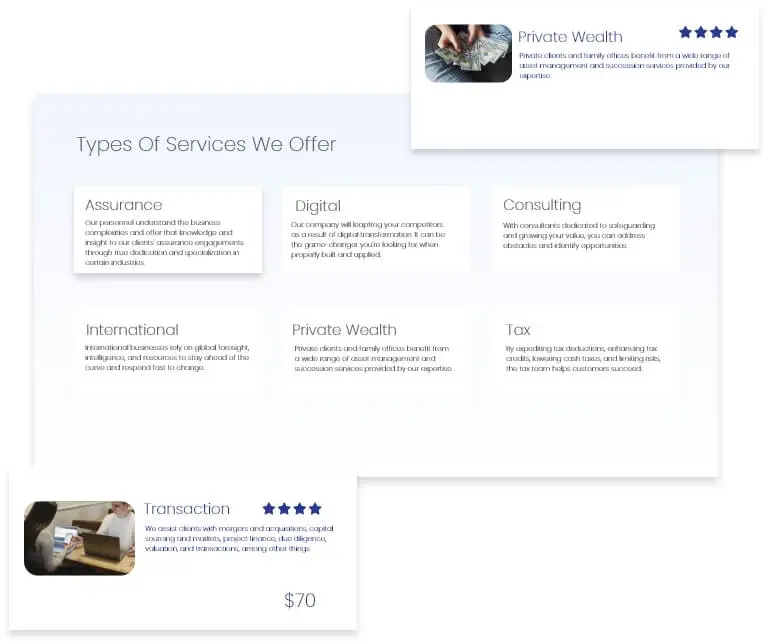 Easy Site Navigation
There is a great scope your website needs to streamline and unify the site navigation and structure. Eliminate redundant or out-of-date content, simplify the menu system, and improve user experience. Ensure the website conveys a consistent message to visitors and reflects the unified brand identity of the merging organization.
Gives proper insight of the services
Varieties of services mentioned
Simple to comprehend the terms
Positive results oriented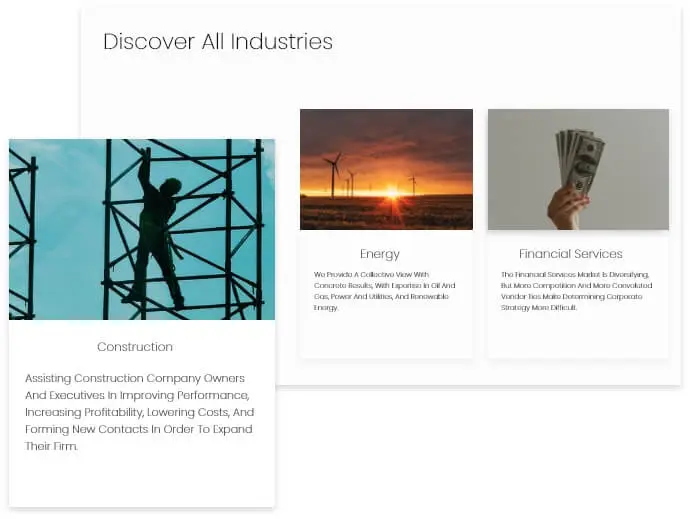 Empowering M&A Website Design Services
We are dedicated in assisting entrepreneurs and that's why we put a strong emphasis on offering complete business acquisition and business brokerage services with privacy and selling enterprises. Including the positioning, objectives, and target market of the merged firm in a clear definition of the merger strategy. Make a wise choice whether to continue using one of the current websites or build a new website from the ground up, or combine elements from the both sites.
Gives your website a 360-degree view
It establishes an insight of the work
Gives clear goal understanding
Better view of the bigger picture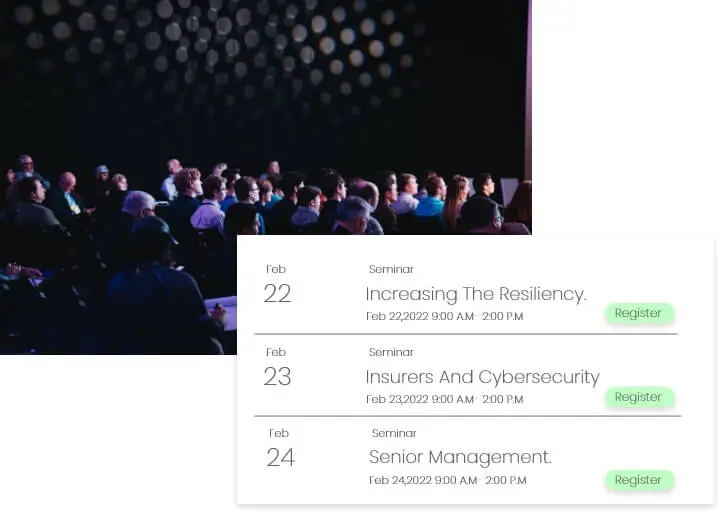 Deal Tracking Zone
M&A website design services help users to easily track processes by adding attachments, such as files and papers, or by using deal management software. Teams can easily locate the work they need by filtering tasks based on progress, assignee, due date, and more.
Communicate within the platform
Utilize a collaborative platform
Transparent deal flow management
Monitor transaction phases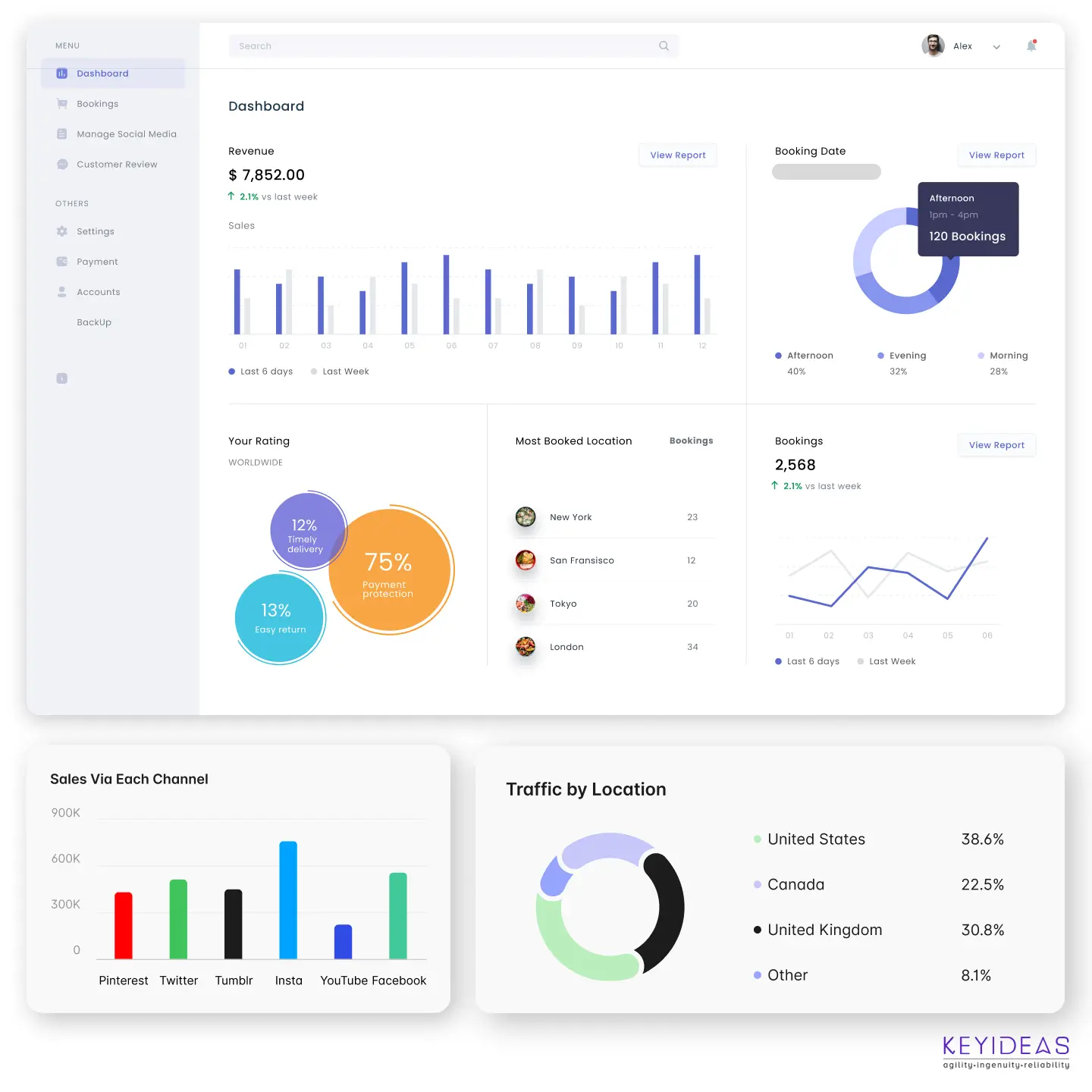 User Analytics
After the website integration is finished, pay close attention to user activity and performance to spot any problems or potential improvements. Install analytics software to monitor website traffic, user interaction, conversions, and other important information.
Meet the customers needs
Identify opportunities to improve
Reflect your products or services
Resonate with your brand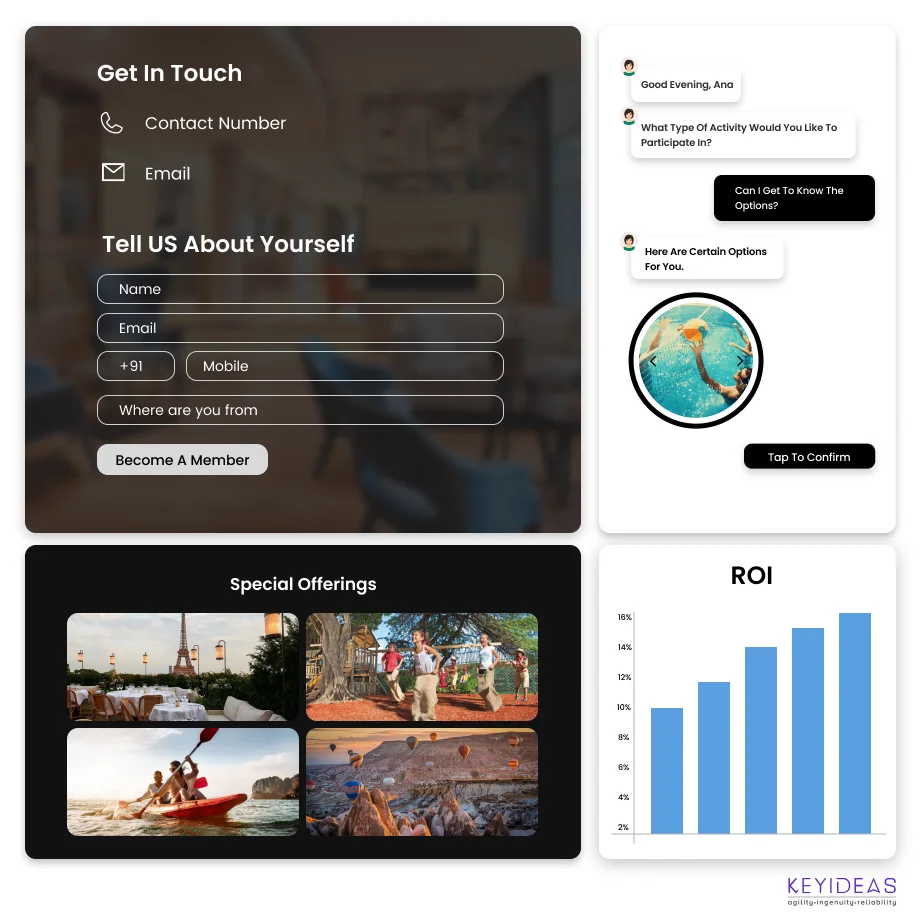 Customer Testimonial Ship
Companies pay salespeople and customers do not, they appear to be more genuine than the words of the sales representative. When people enjoy a product or service, they give it their best praise. People are impacted by the opinions of others who have used your product or service, for this reason.
Increases credibility
Better connections
Increase in click-through rates
Influence the target market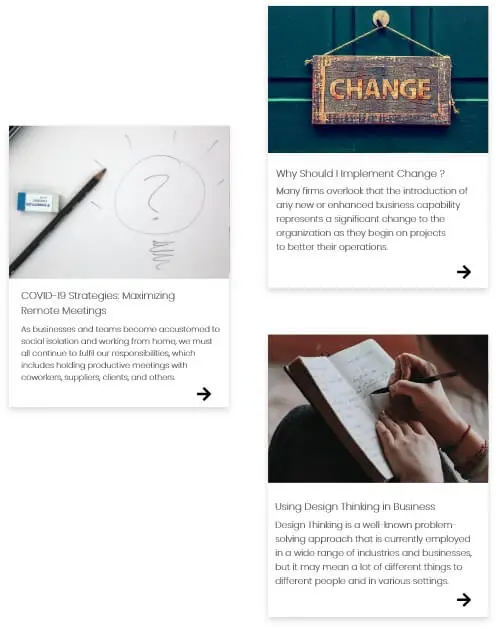 Custom Content Management
The process of redesigning your website following a merger includes more than just changing the look and updating your site's visual brand identity components. Along with producing new pages that address important details, you also need to make a road map for reviewing, optimizing and updating the material you publish.
Increases the website traffic
Share brand news and research
Drives long-term results
Customer learns new things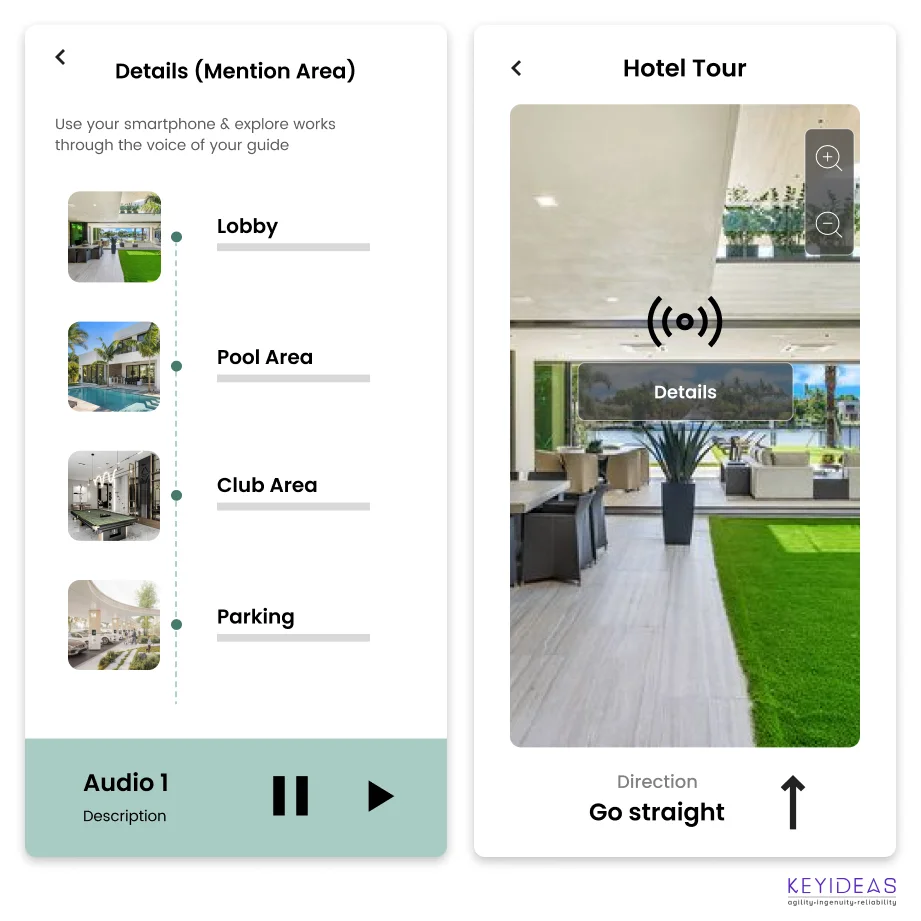 Personalized Consultation
In a merger, transparency is essential. Use the website as a communication tool to inform and educate stakeholders, such as clients, partners, and staff about the merger. Expanding your market share and gaining access to a larger customer base. Your target company may have procedures and channels for distributing its products that you may employ for your own offers.
Helps people to understand the process
Boost the SEO of the website
Helps create a personal connection
Reaches the target audience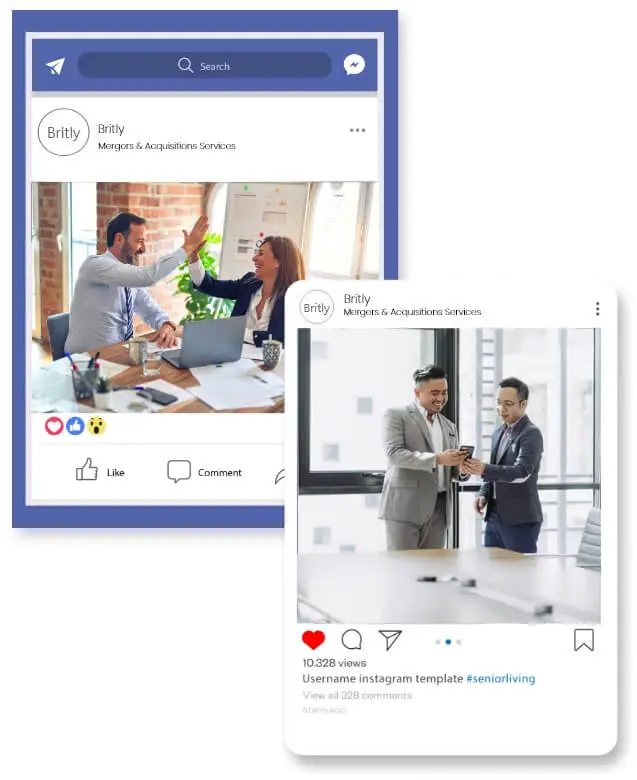 Smooth Site Transition
Develop a strategy for protecting organic search rankings and transferring authority from the old websites to the new one in cooperation with our SEO experts. To guarantee a smooth transition for current and new consumers, update your online directories such as social media accounts and backlinks to reflect the changes.
Improves your brand recognition
Increase your content value
Attracts the customers
Direct access to customers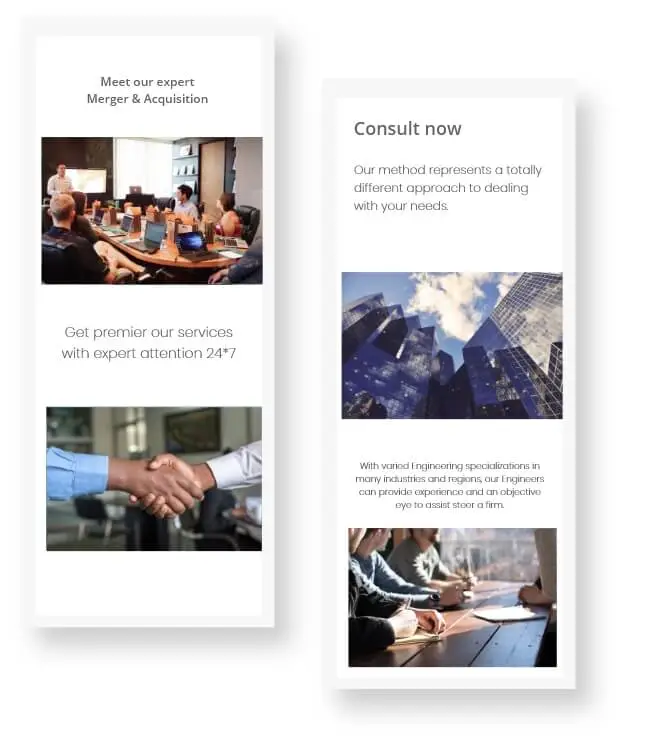 Staff Directory Listing
Obtaining qualified people or more training with M&A website design services comprehends your region or market while gathering other business data. A buyer that wants to improve their own management and process systems, for instance, will find your company with good management system useful.
Cost-efficient method to connect
Connects with already engaged audience
Delivers specific- targeted messages
Improves your business goals
Why Ecommerce Design Is Important For Professional Services Website?
Website Design
Great first impression and user-friendly interfaces
Cross device Compatibility
Seamless user experience across devices
Review and Rating System
Builds users trust and adds more credibility
Maintenance and Support
Ensuring minimal downtime and optimal performance
Search Engine Optimization
Improves Search Rankings
Content Marketing
Establishes strong Online Presence
Conversion Rate Optimization
Marketing Services to grow business 200%
Affordable Pricing
Lower Total Cost Of Ownership & Higher Return on Investment
FAQ About Mergers And Acquisitions Web Design Agency
Mordy Karsch
Giving Back Promotions, San Francisco, CA
I had an amazing experience working with Keyideas - an excellent team of developers.

Isaac Gottesman
dimendSCAASI, Chicago
I would not hesitate to recommend Keyideas as a superior development house.

Lets Do Great Work Together!
Discuss your ideas. Connect now
We've successfully delivered over

leads for the client