Virtual Fitness Website Design
Virtual Fitness Web Development Company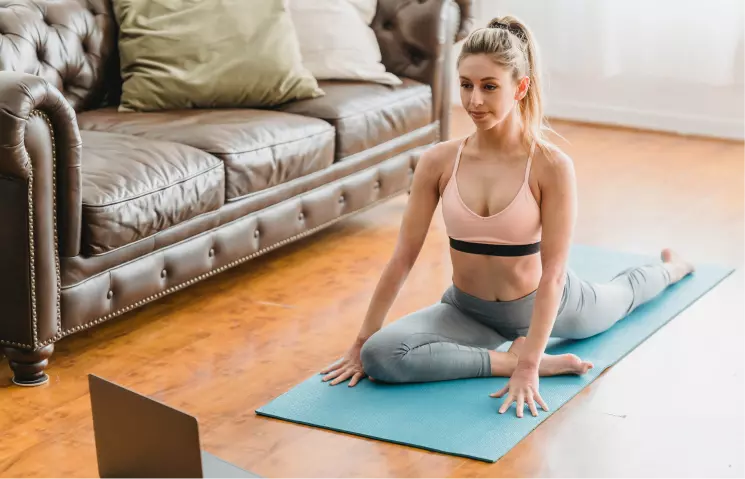 Tailored Web Design For Virtual Fitness
Having a website is a baseline need for any business. Is is enough to outstand in the global competition? You need custom-tailored solution for that. Developing cutting-edge virtual fitness website design to boost your online presence and promote your unique services. Custom web design for virtual fitness drives quality leads to your website while making you get found on popular search engines.
Get Expert-Handled Virtual Fitness Website Design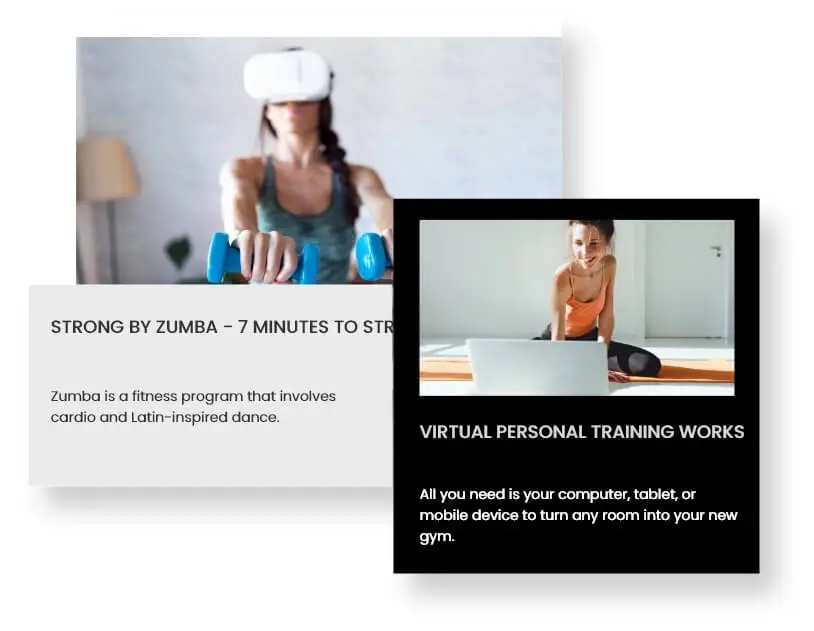 Customized Designs
With your input, Keyideas virtual fitness web designers will create the ideal website that reflects your brand's essence and generates qualified leads. To guarantee that your website is optimized and functioning flawlessly, we construct websites from the ground up using the best web development methods.
Gives Clear Picture Of Your Brand
Customizable UI UX Web Designs
Bold Listing Of Myriad Services
User-Friendly & Mobile-Oriented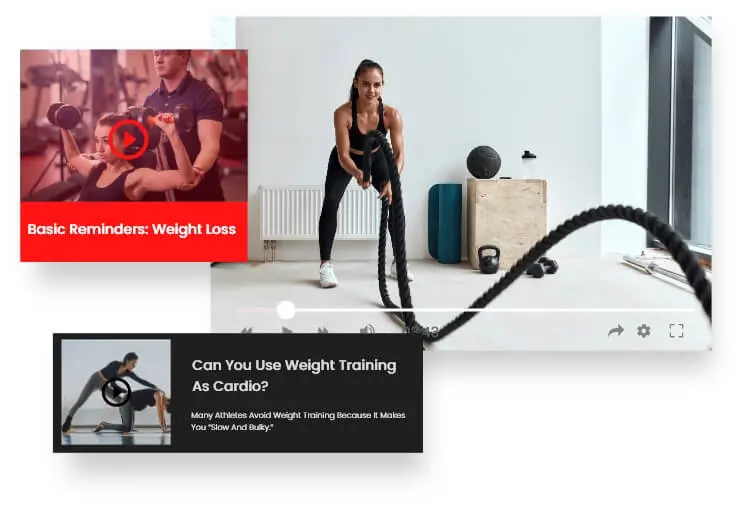 Fit-Hit Training Dashboard
With the help of our designers and writers, we clearly mention your virtual training classes on our user training dashboard. The members can easily access the class information including daily schedule, break period, summary of the class, etc. on their devices and join the classes timely.
Greater Flexibility & Scheduling
Saves Time Than Traditional Trainings
Easy To Update User Dashboard
Monitors Attendance & Progress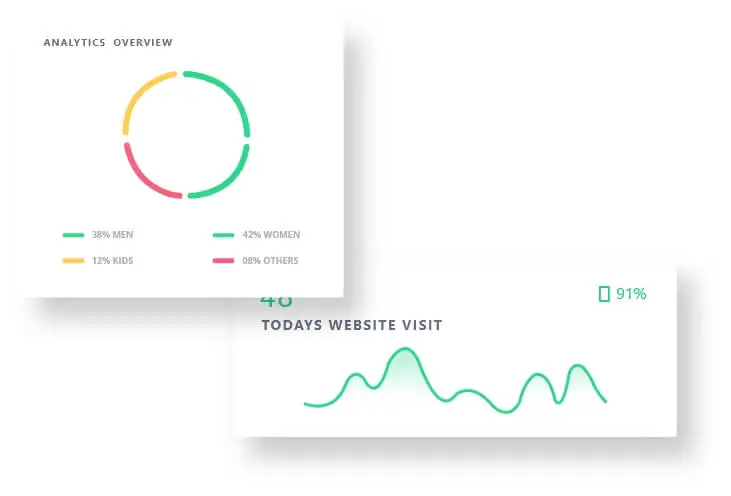 User Management And Analysis
We provide modern analytics tool to monitor virtual fitness KPIs in a dynamic and interactive way. This helps you to improve your marketing strategies by giving accurate reports on user search behavior, most-used keywords, search history and much more.
Track Website Performance
Capture Potential Leads
Track Website Traffic
Helps In Lead Management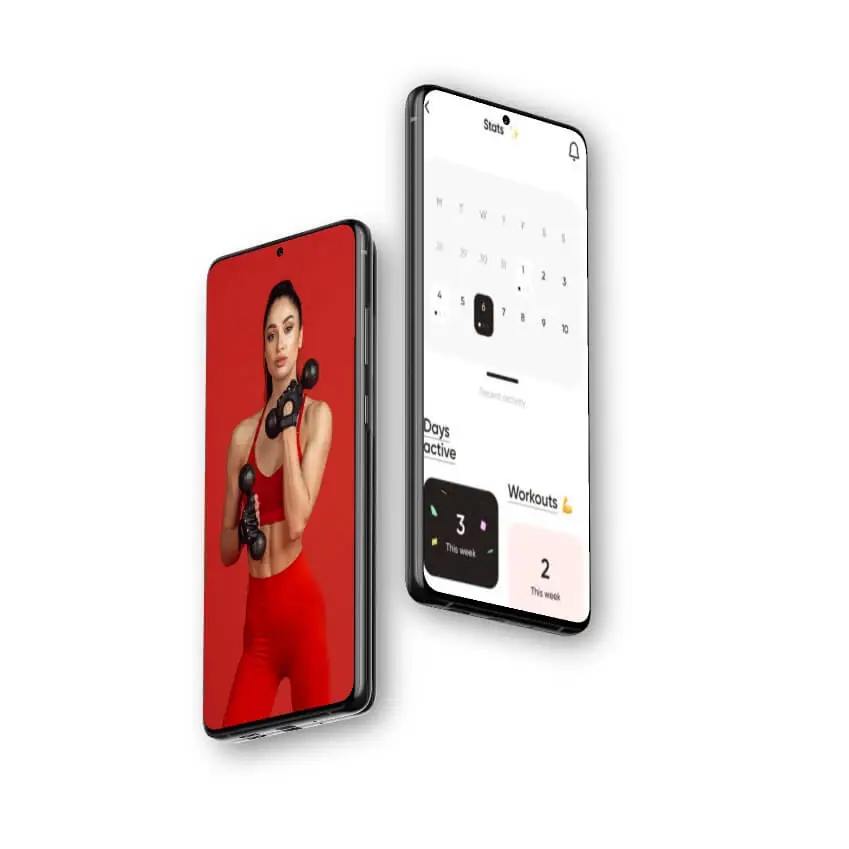 Integration Of Useful Apps
We have mobile app developers who create a perfect virtual fitness mobile app for your business. A smartphone app enables a company to engage directly with its clients and establish loyalty.
Direct Communication And Engagement
Improve Customer Engagement
Get Ahead Of Your Competition
Effective Platform For Consumer Interaction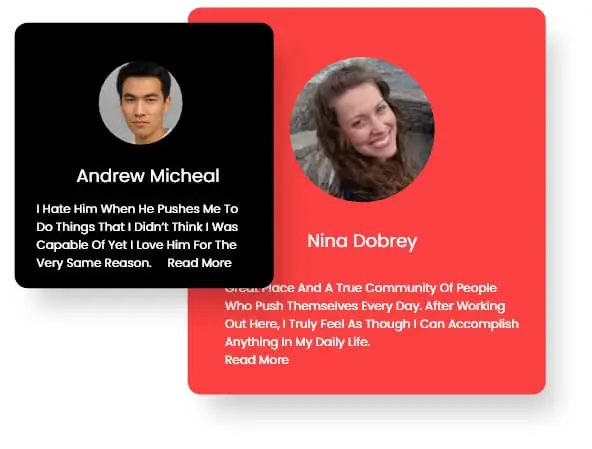 Showcase Client Stories
Our designers feature engaging client stories on your virtual fitness website design by highlighting new client testimonial and reviews. With user-centric testimonial layouts and graphics.
Easy Way To Attract
Builds User Trust
Acts As Referral Marketing
New Reviews Via Emails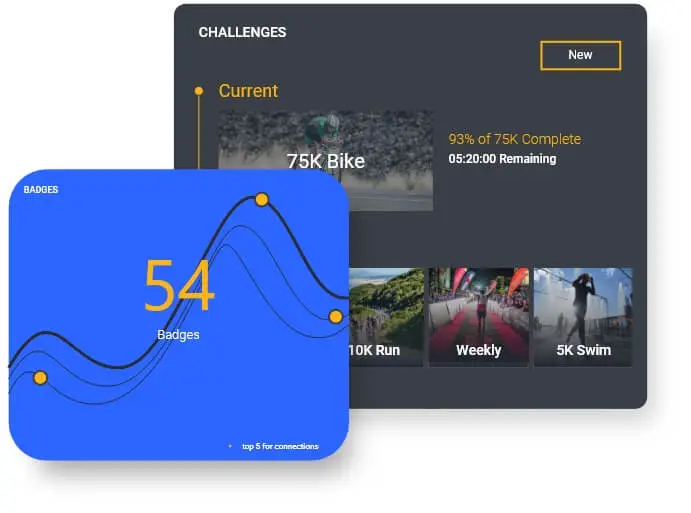 Fitness Health Tracker
On your website, we offer your clients our productive fitness tracker. This will assist them in determining their level of fitness by sensing their impulse rates including calorie count, calorie burnt, heart rate, oxygen level.
Better Health Progress
Optimized Workflow
Improved Training Outcomes
Streamlines User Engagement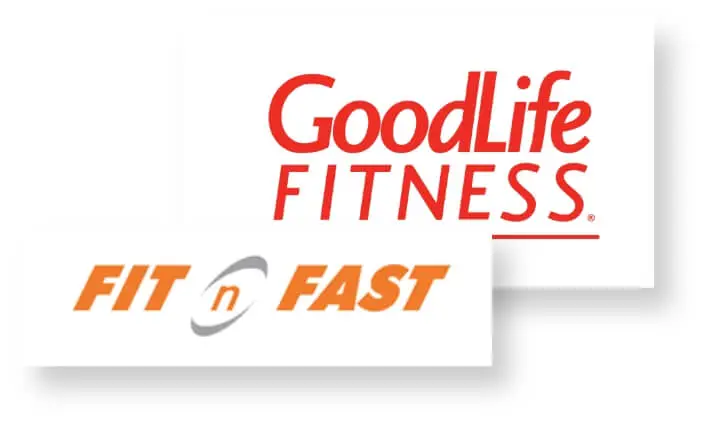 Highlight Your Certifications
Our designers will showcase your certifications or any awards and recognitions of your fitness center on you home page. Develop a website that helps your business attract new clients and allows them to book your services.
Helps Convert Traffic Into Leads
Establishes An Information Hierarchy
Drives Long-Term Results
Holds The Audience Attention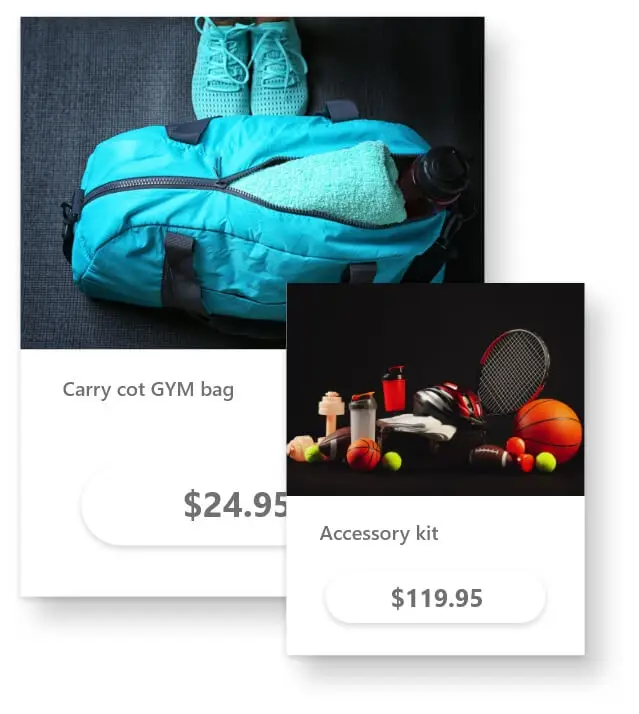 E-Commerce Functionality
We integrate an e-store on your website. It help members find items that they want to purchase. You can sell your fitness or nutrition products to your clients directly on your website via our best ecommerce platform, latest ecommerce plugin integration and inventory system.
Engage Avid Shoppers
Control Your Merchandising
Feature Best-Selling Products
Deliver Smart Cart Features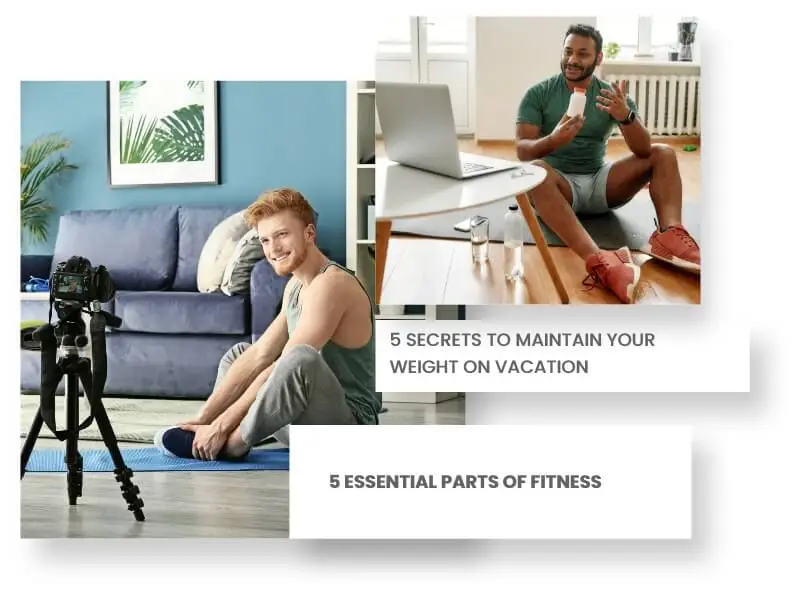 Health And Fitness Blog
Our content writers assist you in integrating a blog on your website and creating articles and blog posts on various fitness-related subjects, such as the advantages of exercise, how to stay hydrated, advice for a plant-based diet, etc.
Reach Wider Audience
Regular Updates on Blog
Brings Shares On Social Media
Gets Organic Traffic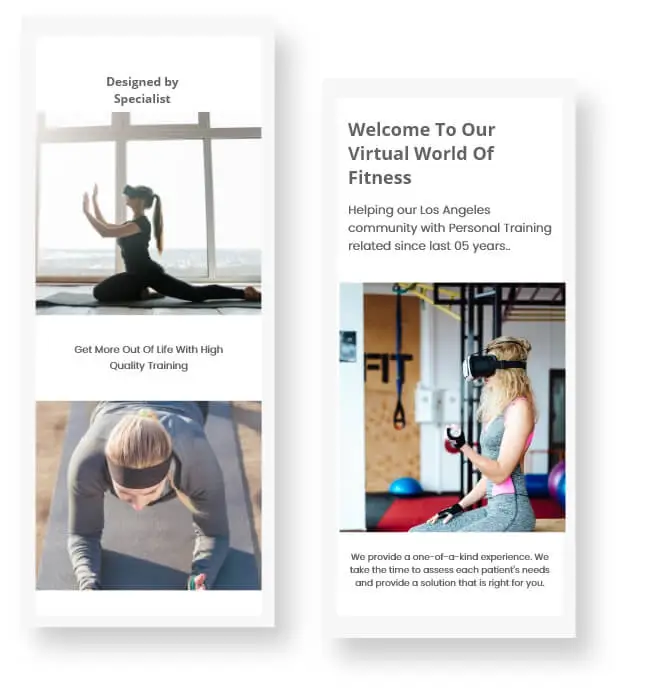 Virtual Fitness Gallery
Our graphic designers will create a stunning image gallery with your workout videos and pictures. We also focus on the fitness transformation of your clients by featuring their before-after images.
Adding Before and After Images
Delivers User Engagement
Optimized Fitness Gallery
Attracts More Visitors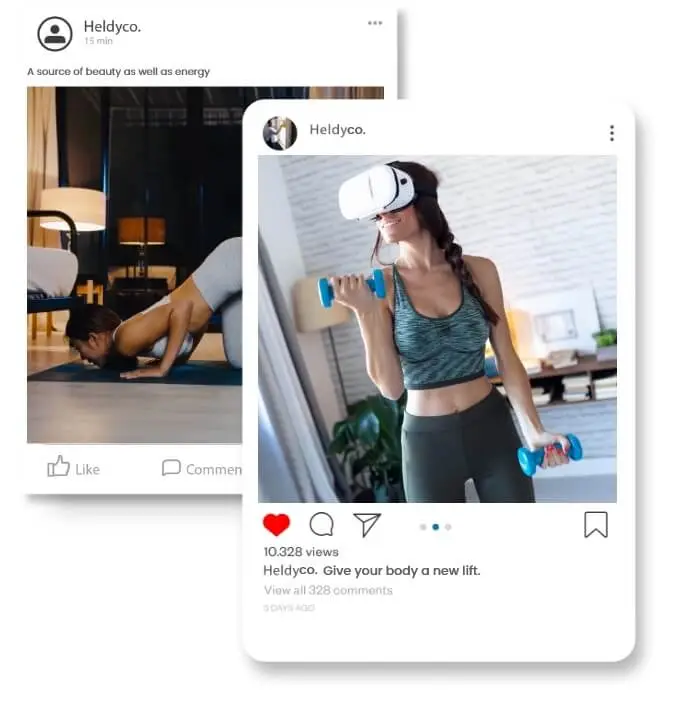 Search Engine Optimization
With the help of our SEO techniques, our virtual fitness web design company makes users to easily find you on search results. Optimizing your site's potential to attract wider traffic and produce quality leads with our SEO services.
Keyword Analysis And Research
Engagement via Higher Ranking
SEO Marketing & Campaigns
Impacts Buying Decisions
Virtual Fitness Website Design Have Competitive Advantages
Website Design
Great first impression and user-friendly interfaces
Cross device Compatibility
Seamless user experience across devices
Review and Rating System
Builds users trust and adds more credibility
Maintenance and Support
Ensuring minimal downtime and optimal performance
Search Engine Optimization
Improves Search Rankings
Content Marketing
Builds users trust and adds more credibility
Conversion Rate Optimization
Marketing Services to grow business 200%
Affordable Pricing
Lower Total Cost Of Ownership & Higher Return on Investment
Frequently Asked Question About Virtual Fitness Website Design
Mordy Karsch
Giving Back Promotions, San Francisco, CA
I had an amazing experience working with Keyideas - an excellent team of developers.

Isaac Gottesman
dimendSCAASI, Chicago
I would not hesitate to recommend Keyideas as a superior development house.

Lets Do Great Work Together!
Discuss your ideas. Connect now
We've successfully delivered over

leads for the client