Podiatry Website Design
And Development Agency
Get your practice a contemporary podiatry website design with professional design. Keyideas has been developing web design for podiatrists and foot and ankle surgeons for over fifteen years. Let's construct one to draw clients seeking your services for foot discomfort in your neighborhood.
Get Our Top Expertise For
Podiatry Website Design
Customized Podiatry Website
Get your practice a contemporary website with professional design. Keyideas has been developing websites for podiatrists and foot and ankle surgeons for more than 15 years. Let's construct one for you that will draw clients seeking your services for foot discomfort in your neighborhood.
Easy navigation throughout the website
Result more client visit
Mobile friendly layout
Personalized features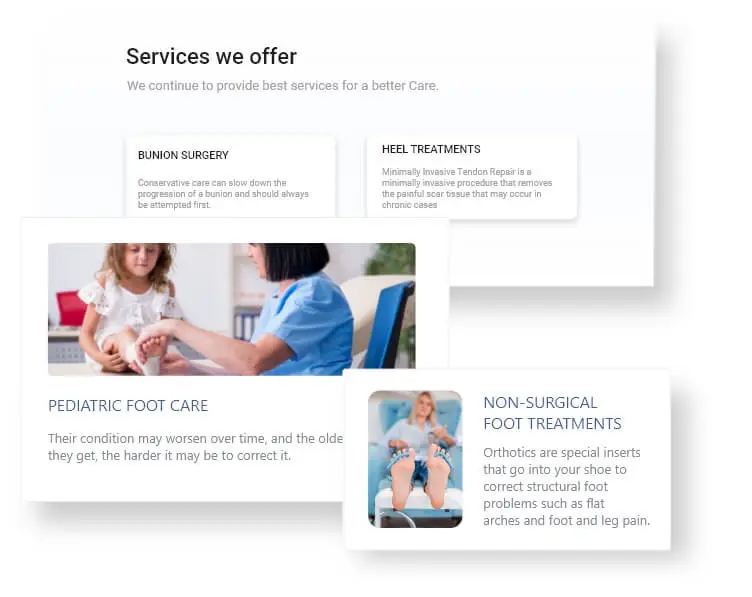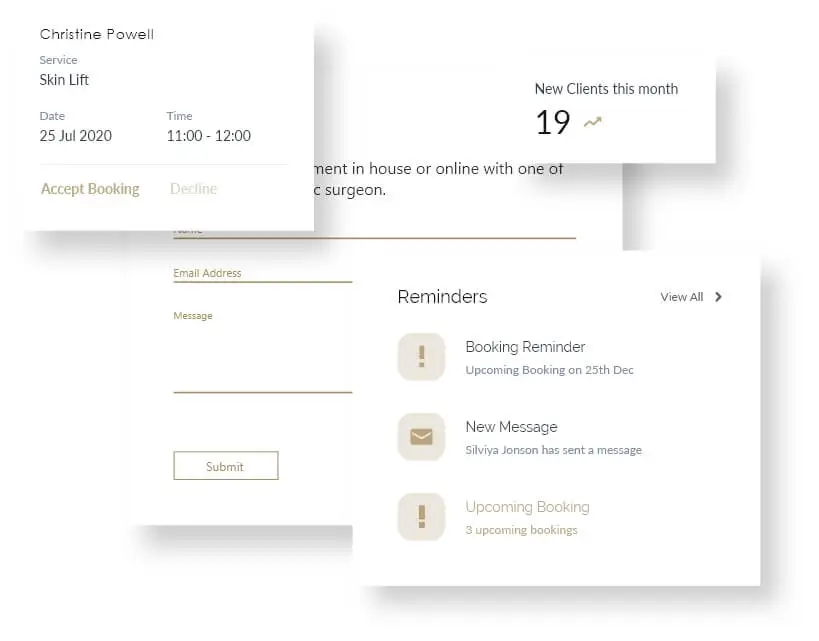 Book An Appointment
Any industry needs this essential tool for online appointment scheduling. Appointments can now be scheduled more easily by podiatrists and patients who require assistance with foot care.
Sends Automatic Reminders
Approval Feature Before Finally Confirming The Appointment
Integration with CRM tools
Gives A Sense Of Personal Touch
Directions To Reach
We integrate your locations of the Podiatric clinics on your website. Your visitors can easily open on your phone and get directions through the map.
Create New Account
Make Relocation Changes
Start, Stop, Move Services
Changes To Your Account Or Establish Service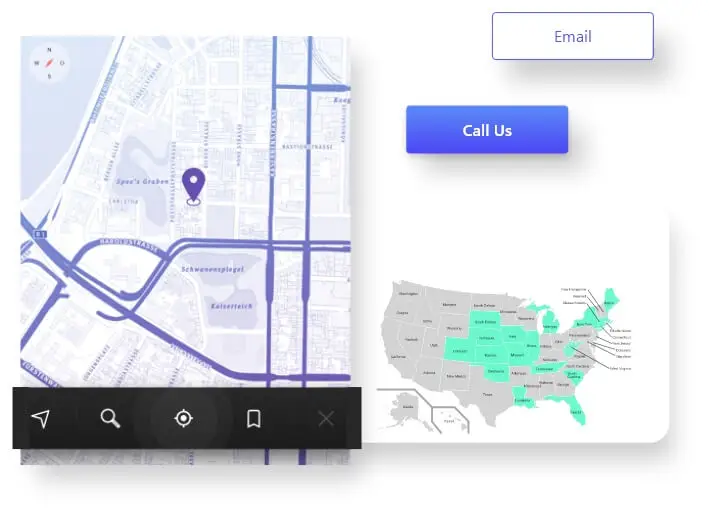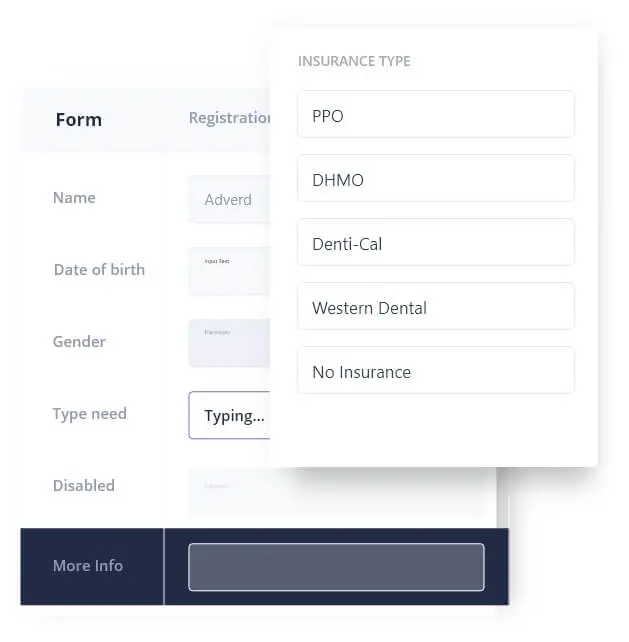 Patient's Health Portal
On your website, we design a unique portal just for your patients. It makes it easier for patients to find information about podiatric care, insurance plans, appointment information, medical history, lab results, and many other downloadable forms.
Saves time
Enhance communication
Invite new patients
Keep track of treatment records
Client Reviews And Ratings
People first look up reviews and ratings of medical facilities when seeking treatment for foot care, ankle fractures, or any other podiatric disorders. We make it easier for them to find you by offering patient testimonials and clinic ratings.
Attract more customer
Builds Trust
Increase conversion rates
Reduce bounce rate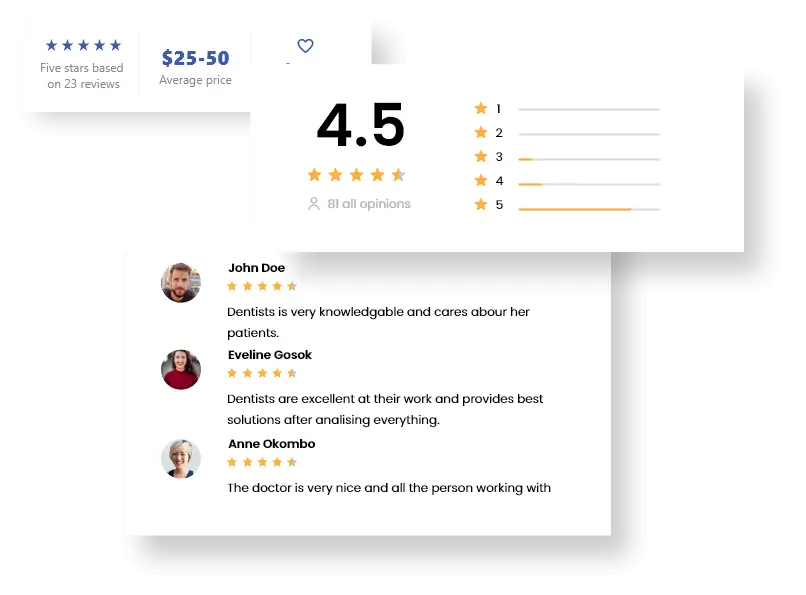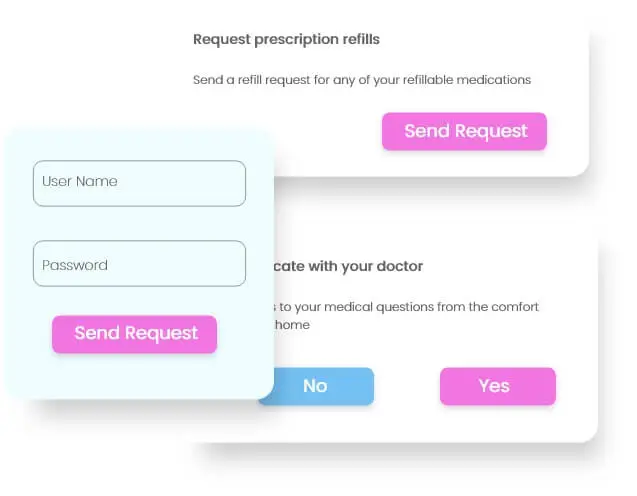 Meet The Experts
On your website, we feature your podiatrist specialists along with their areas of expertise, accolades, qualifications, patient testimonials, etc. As a result, your visitors look up podiatrists who can help them with their problems.
Exposure to your podiatrists
Gives credibility
Improve Outcomes
Streamline Patient Registration
Treatments We Provide
Our programmers provide an easy service menu. Depending on what you need, we classify the items. Bunions, Hammertoes, Ingrown Toenails, Sports Injuries, Toenail fungi, Diabetic Foot Care, Ankle Fractures, and other conditions as per your treatments.
Showcase associated services
Help boost loyal client Rate
Creates trust
Increases efficiency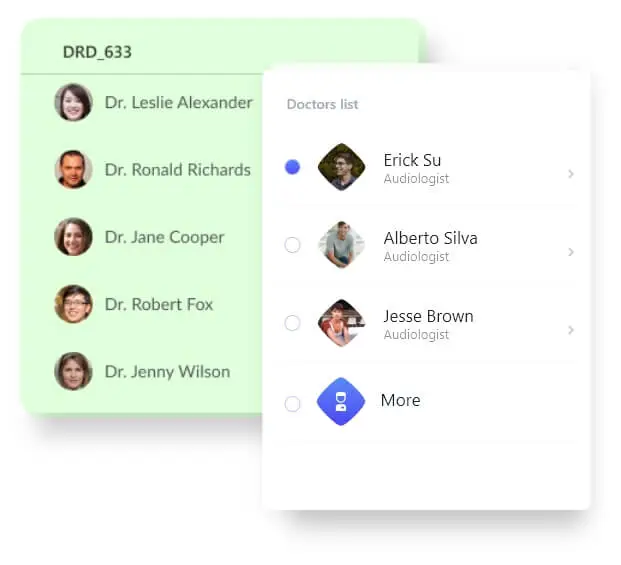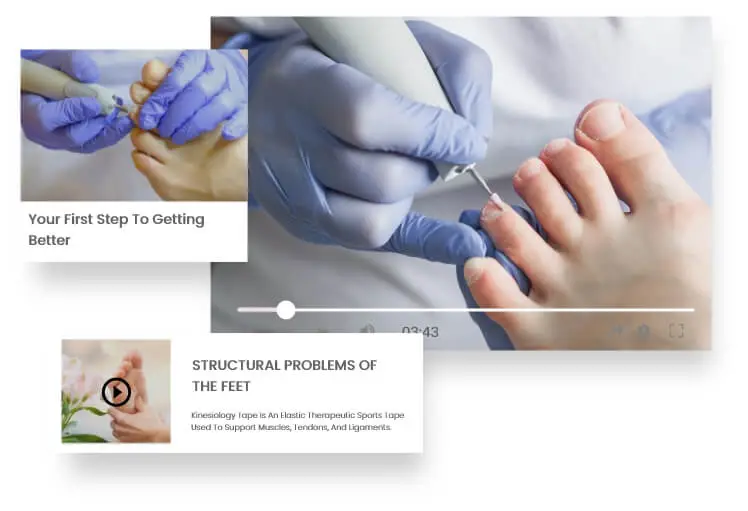 Videos And Photo Gallery
Our graphic designers create stunning visuals of your procedures, therapies, and changes. Additionally, we produce HD videos of other topics, such as your patients' triumphs.
Attract more visitors
Enhance patient trust
User engagement
Improves SEO
Foot Care Blogs
You can get help from our team of content writers with your blog postings. choosing interesting topics like Shoes or No Shoes?, How to Take Care of Your Feet, Can Stress Affect Your Feet, etc. Your visitors will be drawn to make an appointment right away.
Reach wider audience
Helps establish your practice
Credible
Shared on social media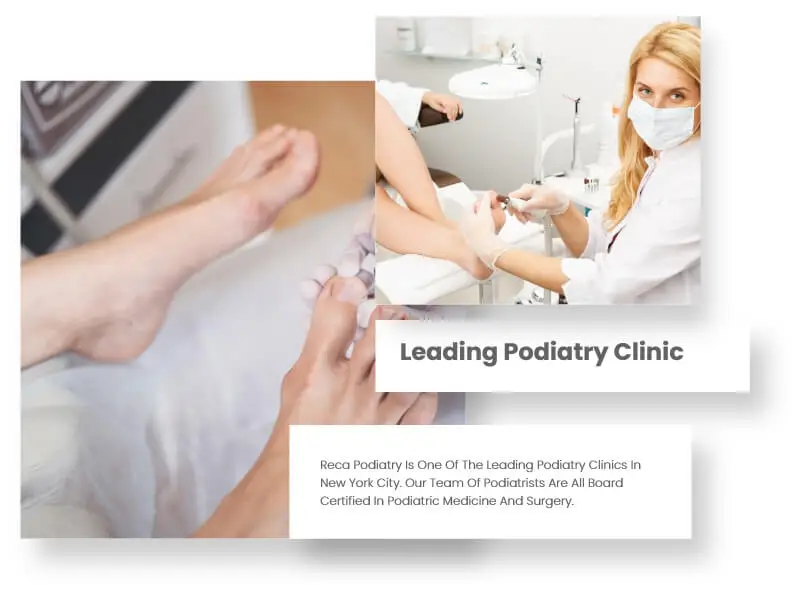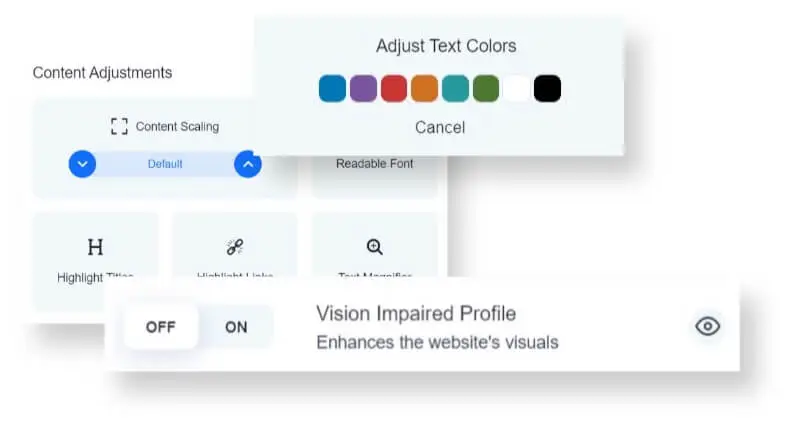 Integrating Online Store
On your website, we build a mobile-friendly e-store section. which you can use to promote your foot care items, such as moisturizers, callus-removal tools, and shoes that a podiatrist recommends. On your website, customers voluntarily purchase your goods..
Increase revenue
Drive sales
Secure payment options
Easy inventory management
Podiatry Website Design

Have Competitive Advantages
UI / UX Design

With the help of UI and UX design, you can gain the trust of your target audience by giving them what they need. Long-term user engagement on your website results from excellent UI/UX design.

Uniqueness And Branding

Your brand identity is a promise to your customers and your companys personality. Your product should impact your customers long after the transaction is complete.
Flexibility And Customization

Flexible websites will automatically adjust to fit different screen widths. Create a website with the precise components needed to engage visitors and satisfy their needs.

Better Security

A websites security can also be increased with a custom website design. Integrate cutting-edge security features into its design to ensure a website is safe from hackers and other security risks.
We Provide Web Design

Solutions To Make
Podiatry Website Successful
Customer Satisfaction

The level of customer satisfaction increases when you give on-time delivery. Customers are more inclined to continue with you through good and bad times if they are more satisfied with your services.

Search Engine Optimization

An SEO marketing strategy is a detailed plan for increasing the number of people who visit your website through search engines.
Affordable and Budget Friendly

Affordable web design does not equate to a low-quality design. Provide a professional website design with the best usability and utility while keeping costs Budget Friendly.

Business Experience

We have more than 15 years of experience in this business. Utilize our innovative and personalized website design solutions to stand out.
How We Make And Serve
Your Podiatry Website
The Innovative Design Process
STEP 1
DISCOVER
Our team engages in extensive research to discover your specific needs and provide you with tailored solutions.
STEP 2
PLANNING
The planning involves robust mapping and preparing a blueprint for the entire project and procedures.
STEP 3
DESIGN
During the design phase, our UI/UX design team prepares a user-friendly design for delighting your users.
STEP 4
DEVELOPMENT
Our back-end developers integrate and optimize your systems, our front-end developers are bringing creative and user experience to life.
STEP 5
TESTING & LAUNCH
We perform extensive system testing to validate that our deliverables are ready for the real world and your users.
Frequently Asked Question
Podiatry Website Design
All the features you choose, including an email signup form, will be incorporated when we design your website. We start every one of our websites fresh, so we'll make sure it complements the look and feel of your website. We also provide chiropractic web design services to all.
We can switch the old site for the new one whenever we are ready to go live and you are satisfied. The new website can become accessible in as it takes longer time by its own. As a result, you won't even realize if your traffic statistics have decreased.
Yes. Your website will look fantastic on all devices and be totally responsive. There is no additional fee for this. It is provided by default. Check our responsive website development company for more details.
It varies. Since search engine needs are constantly changing, this query has yet to have a definitive solution. We have experts who will assist you to rank higher. Visit our Medical and Health Website Design Agency for more details.
Mordy Karsch
Giving Back Promotions, San Francisco, CA
I had an amazing experience working with Keyideas - an excellent team of developers.

Isaac Gottesman
dimendSCAASI, Chicago
I would not hesitate to recommend Keyideas as a superior development house.

Lets Do Great Work Together!
Discuss your ideas. Connect now
We've successfully delivered over

leads for the client
© Copyright 2023. All Rights Reserved.