Custom Web
For Design ENT Doctors
Chronic sinusitis affects over 35 million Americans annually, making it one of the most prevalent medical conditions. People are looking for ENT doctors every day. Web design for ENT doctors help you get found on leading search engines. Our team of professional designers and developers is committed to developing clean, user-friendly and secure ENT doctors website design.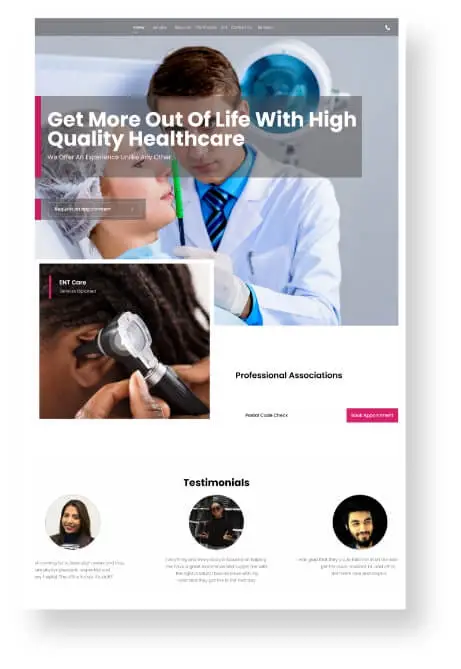 Get Top-Notch
ENT Doctors

Website Design
Visually Appealing Customized Website
Our ENT website design helps your patients transform their healthcare journey by delivering them a visually appealing and user-friendly healthcare platform to access treatment services for ear, nose, and throat disorders.
Enhances patient engagement
Streamlines user journey
Customizable UI/UX designs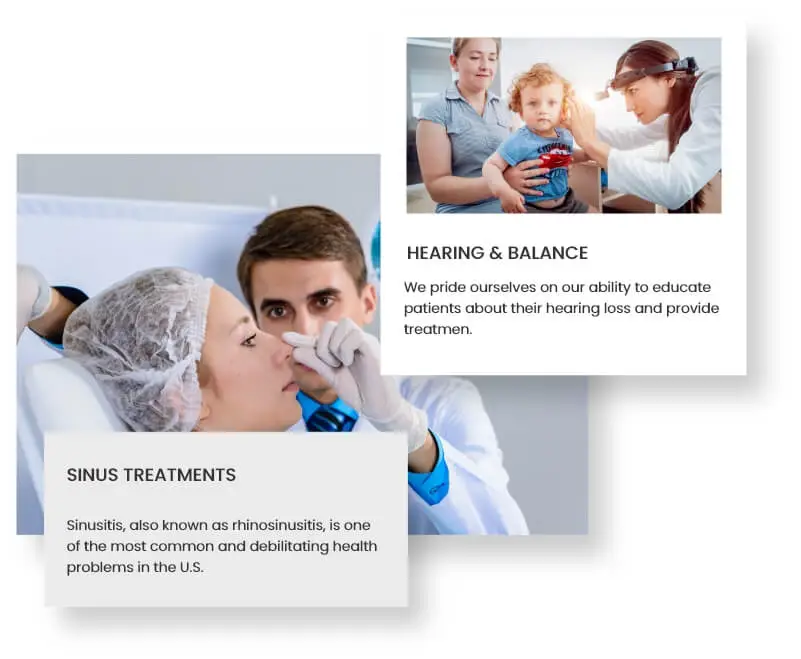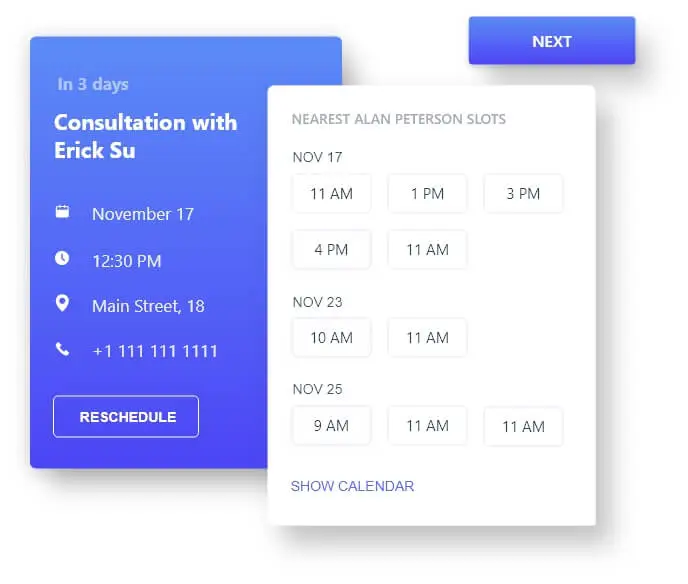 Uplifting Patient Blogs
The CMS team writes patient-centric blogs for ENT websites that educates and empowers patients to make wiser decisions for their healthcare. Creating engaging blogs on common ENT illnesses and preventions, treatment criteria, and procedures to add value in their lives.
SEO-centric blog content
Quality page interlinking
High-quality images/graphics
Online Symptoms Checker
We include an online symptom checker tool on your ENT website design. It lets users to calculate and specify their signs and symptoms related to ENT disorders and gives accurate results by using their information like gender, age, symptoms, duration of the problem, etc.
Precision result targeting
Gives health-journey status
Suggests temporary solutions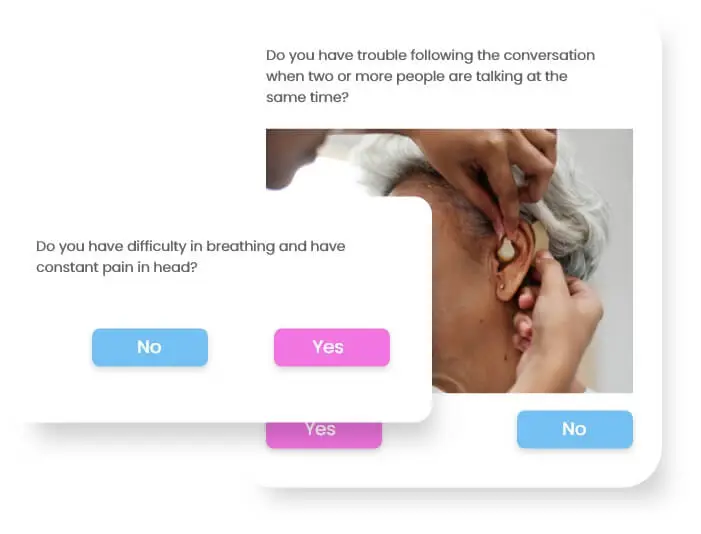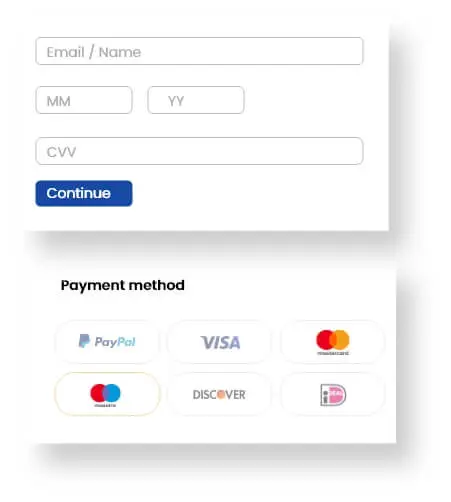 Secure Payment Gateway
Secure payment is one of the integral part of your ENT website design. With our secure payment paths, patients can easily book appointments online on your website. We provide secure, easy payment gateway options, seamless credit card processing, and complementary insurance filling details.
Faster Payment Processing
Accepts Payment Options
Leading Payment Providers
ENT Specialist Portfolio
We promote your skills and specialized ENT treatments through unique portfolio series. We establish confidence and credibility with potential patients looking for expert care for their ear, nose, or throat ailments by presenting your certifications, previous experience, image gallery of your work, and focus areas.
Increased customer loyalty
Custom portfolio designs
Showcase-affiliated doctors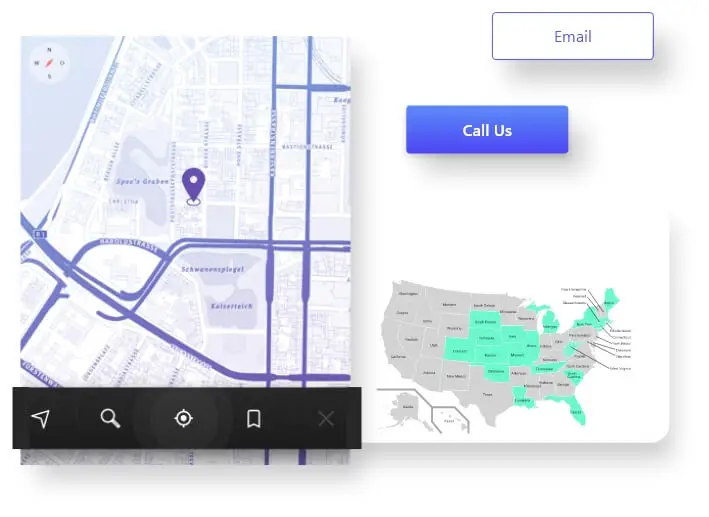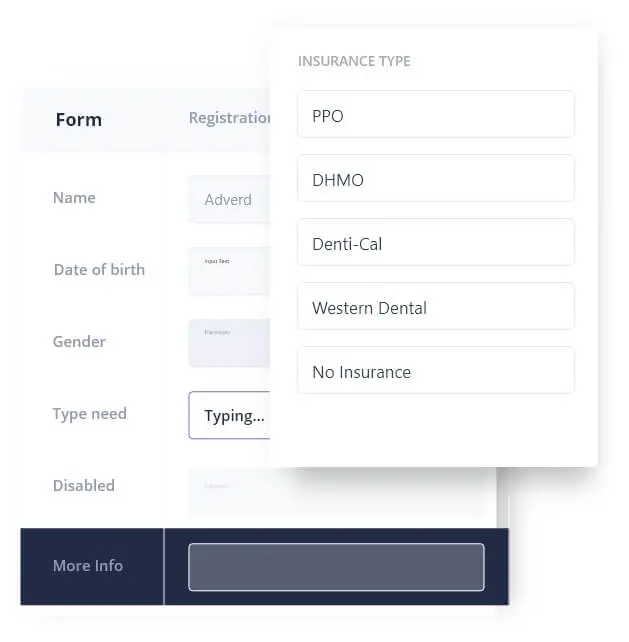 Downloadable Patient Reports
We provide downloadable documents such as patient paperwork, post-op instructions, and instructional materials on your ENT websites. By making these tools available, doctors engage and satisfy patients by helping them prepare for appointments, comprehend post-treatment care, and find helpful information on their ENT issues.
Saves time for practitioners and staff
Enhances patient communication
Offline PDF-generated reports
Telemedicine Services
You can give patients who prefer virtual consultations or need remote monitoring comfort and flexibility by integrating telemedicine services into your ENT website. This makes it possible for patients to receive specialist care while remaining in the convenience of their homes, saving them time and money on travel costs while preserving access to Otolaryngology services.
Lower Healthcare Costs
Drive Up Efficiency-Revenue
Additional Delivery Agent Portal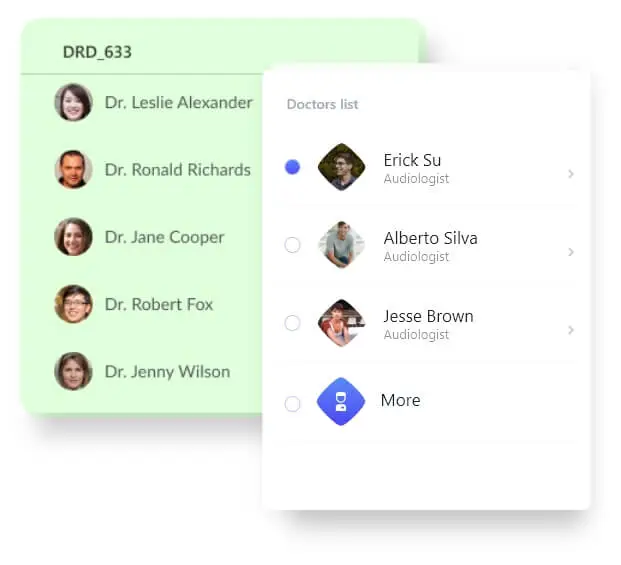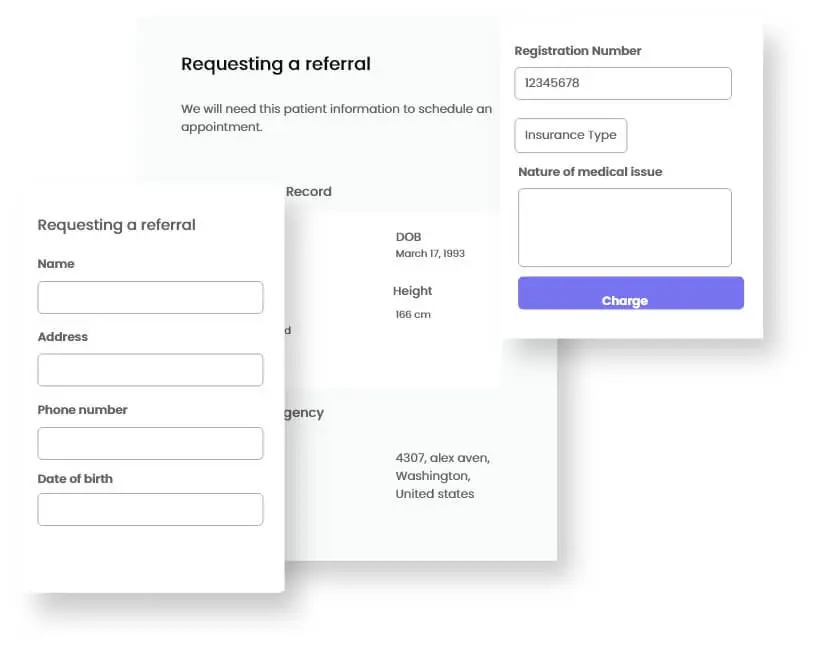 Refer Physicians
Your patients can download the ENT patient referral form, which includes details about doctors and practices, including locations, hours, and contact information, to assist referral coordinators and patients with the recommendation process.
Precision targeting
High-value, trusting customers
Customer Satisfaction Measurement
Fast online referring system
Patient Health Portal
We include a customized portal for every patient who comes for treatment in your ENT center. The patients can access their medical records, prescribed medicines, and articles related to sleep and snoring, Sinus, Thyroid and parathyroid, Allergy, Asthma, Hearing, etc.
Saves time for practitioners and staff
Monitors health progress and status
Intuitive patient health portal features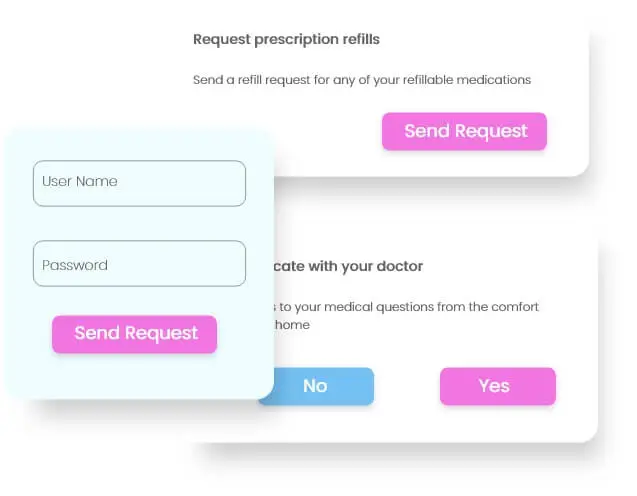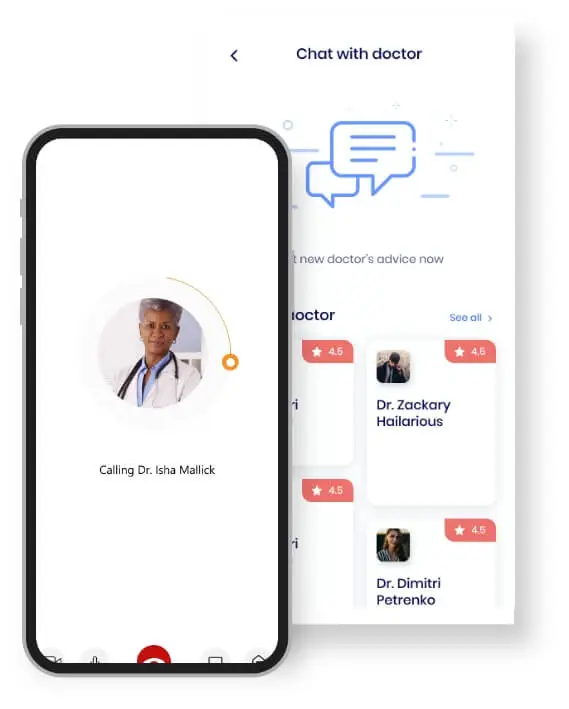 Streamline Appointment Booking
Our designers develop ENT website that streamlines setting up appointments for patients with practical online scheduling choices. It offers a simple and effective alternative for arranging consultations and procedures, saving time and effort for both patients and healthcare professionals.
Sends auto appointment confirmation
Patient appointment reminders
In-built CRM tool integration
Display Patient Testimonial
Do you know over 72% patients are concerned about online reviews? We enable potential patients to gain confidence and trust by reading positive patient testimonials on your ENT website. Our team displays engaging patient reviews and health success stories to build user trust and reliability.
Potent endorsement of the caliber of your care
Shows your healthcare skills and expertise
Ranks your page higher in search engines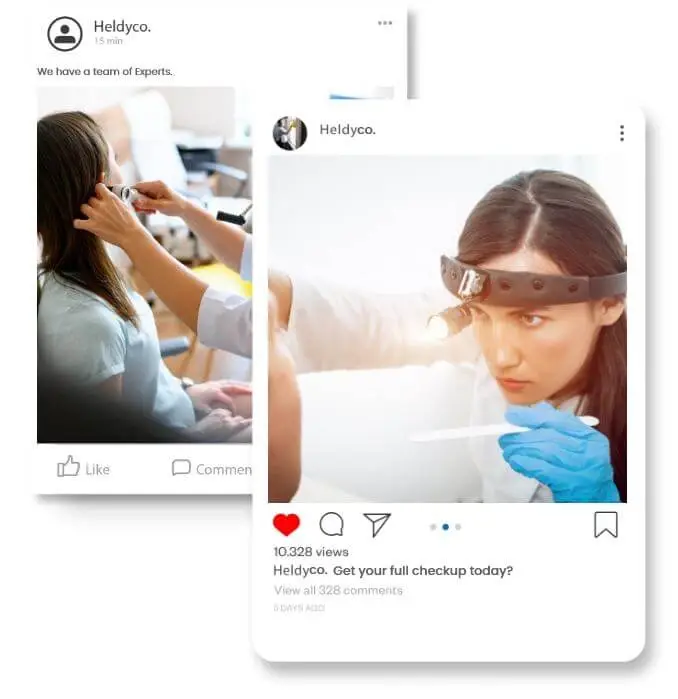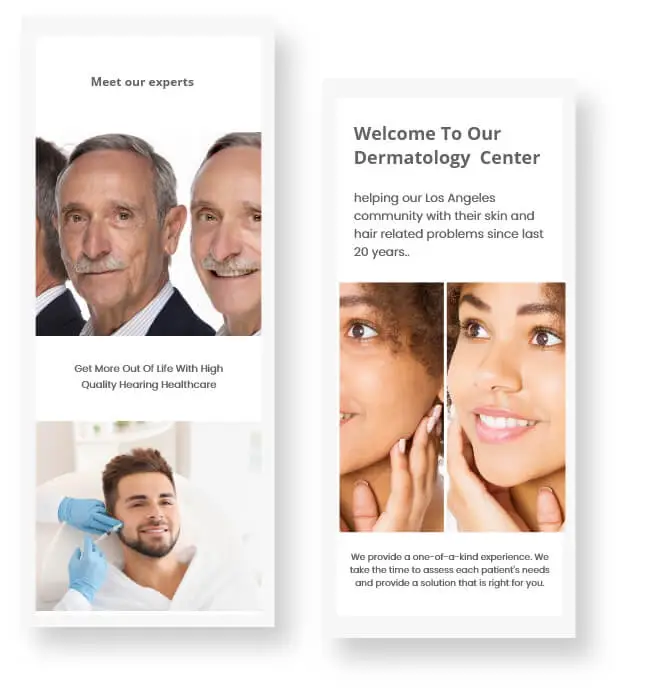 Digital Marketing Care
Bring in more patient engagement with our creative digital marketing services. Utilizing effective marketing tactics and expanding your services through SEO-content marketing, PPC ads, Facebook ads, and online reputation management.
Highly-active social presence
Lead-centric patient blogs
Custom online brochures/mails
ENT Doctors Website Design
Have Competitive Advantages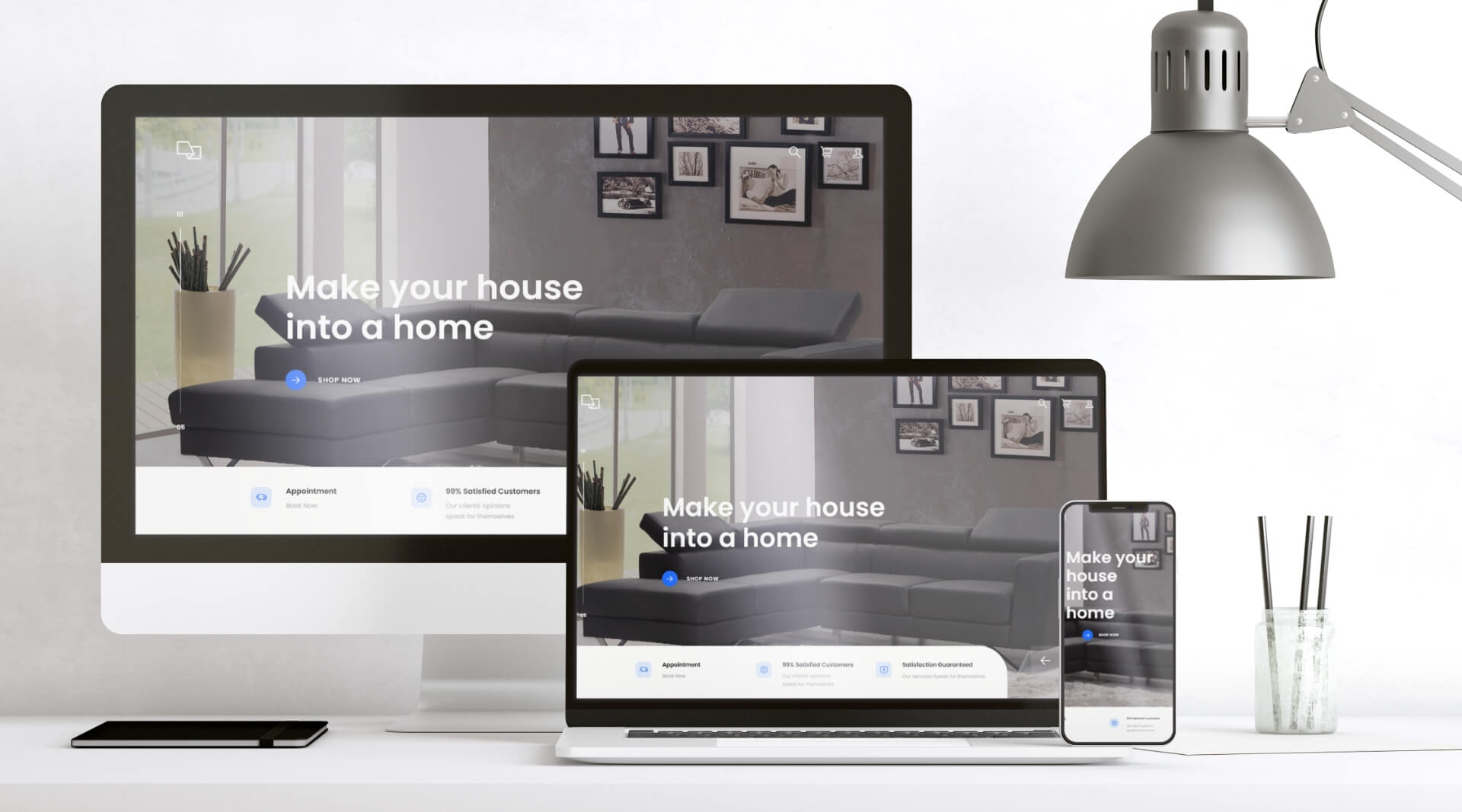 Boost Search Rankings

Adopt responsive web designs so you can make your website more competitive by earning a higher ranking.

Consistency In Design And Brand

If visitors must do a lot of zooming, shrinking and pinching their screens during their first visit, they're likely to give up and try another website.
Reach More Customers

People don't even need to sit down at desktop or laptop computers to shop. They can find everything they want on their smartphones.

Optimize Page Experience

If a site isn't optimized for smartphones and tablets, it will also take more time to navigate, which can frustrate customers to a point of no return.
We Provide Web Design

Solutions To Make
Your ENT Services Successful
Customer Satisfaction

The level of customer satisfaction increases when you give on-time delivery. Customers are more inclined to continue with you through good and bad times if they are more satisfied with your services.

Search Engine Optimization

An SEO marketing strategy is a detailed plan for increasing the number of people who visit your website through search engines.
Affordable and Budget Friendly

Affordable web design does not equate to a low-quality design. Provide a professional website design with the best usability and utility while keeping costs Budget Friendly.

Business Experience

We have more than 15 years of experience in this business. Utilize our innovative and personalized website design solutions to stand out.
How We Make And Serve
ENT Website Design
The Innovative Design Process
STEP 1
DISCOVER
Our team engages in extensive research to discover your specific needs and provide you with tailored solutions.
STEP 2
PLANNING
The planning involves robust mapping and preparing a blueprint for the entire project and procedures.
STEP 3
DESIGN
During the design phase, our UI/UX design team prepares a user-friendly design for delighting your users.
STEP 4
DEVELOPMENT
Our back-end developers integrate and optimize your systems, our front-end developers are bringing creative and user experience to life.
STEP 5
TESTING & LAUNCH
We perform extensive system testing to validate that our deliverables are ready for the real world and your users.
Frequently Asked Question About
ENT Doctors Web Design
Mordy Karsch
Giving Back Promotions, San Francisco, CA
I had an amazing experience working with Keyideas - an excellent team of developers.

Isaac Gottesman
dimendSCAASI, Chicago
I would not hesitate to recommend Keyideas as a superior development house.

Lets Do Great Work Together!
Discuss your ideas. Connect now
We've successfully delivered over

leads for the client