Dentist Website Design
Dentist Web Development Company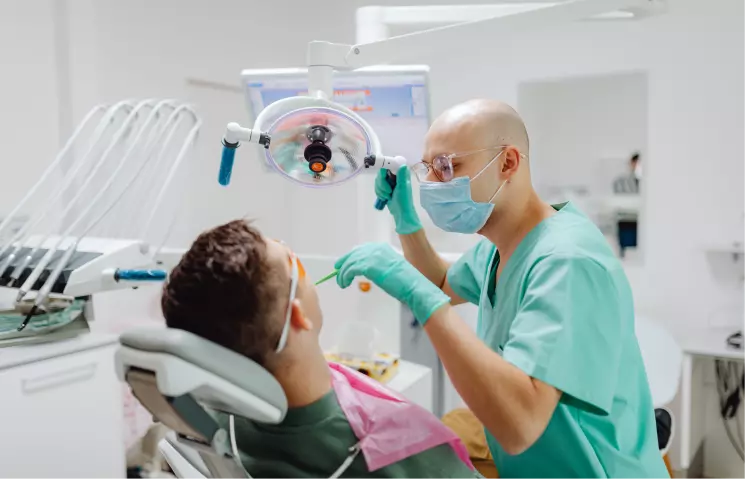 Responsive Dental Website Design Companies
Statistics say, U.S.A ranks 9th place in dental healthcare. About 75% of American adults plan to visit the dentist every year. Grab this huge opportunity to drive new patients to your practice. We make this happen for you as we're not just dental website designers, we're experts in dental healthcare marketing under one of the best dental website design companies.
Elegant, Customer-Centric Website With Dental Website Designers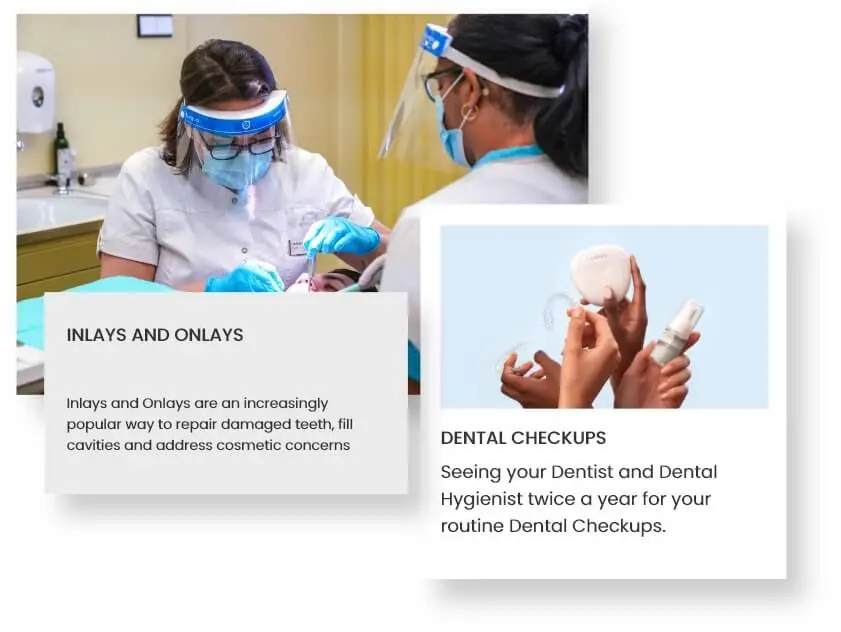 Custom Dental Web Design
Our team of UI/UX designers discuss with your experts and get complete information about Orthodontics services and treatment. Then we build 100% customized website design as per your unique requirements from scratch.
Clear understanding of dental treatments
Website that matches your brand identity
Easy listing of different dental services
Great UI/UX designs and custom graphics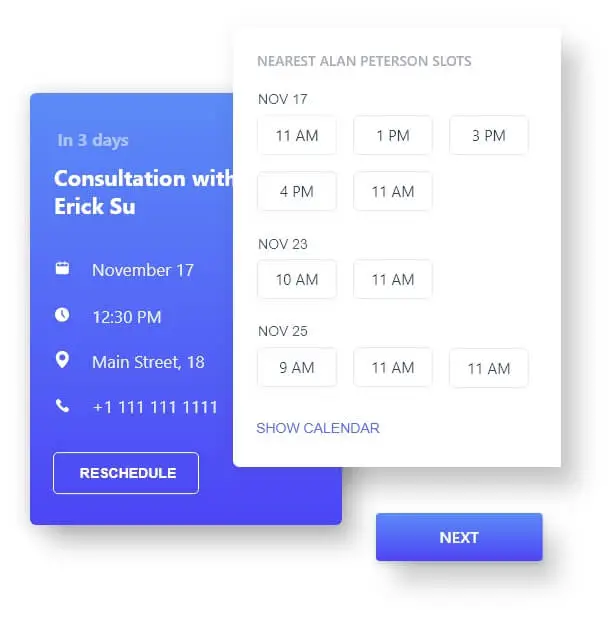 Patients Login Portal
Patients can create separate accounts for them by registering on your website. Our patient's login portal will show patient's account information including their treatment history, future appointments, payment history, etc. This section enables your patients to book or cancel a new appointment.
Full-access to dental information
Easy to monitor their condition
Clean, organized patient info slides
Engaging analysis infographics and charts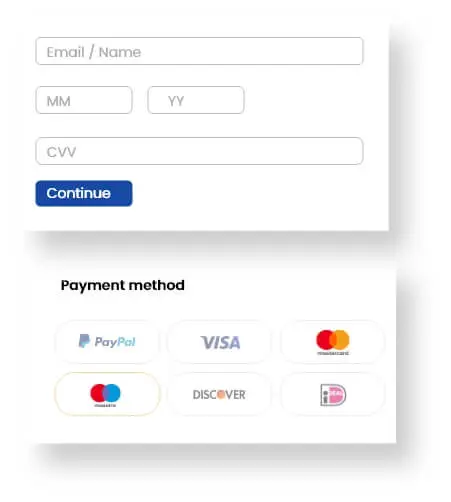 Easy Patient Payment Section
Our team of developers create an online payment section on your website. It enables your patients to pay their fees online and get an instant receipt on the phone. This helps to easily keep track of their online payments.
Provides Faster Payment Processing
Accepts Multiple Payment Options
Providing Secure Transactions
Impulse Purchasing Options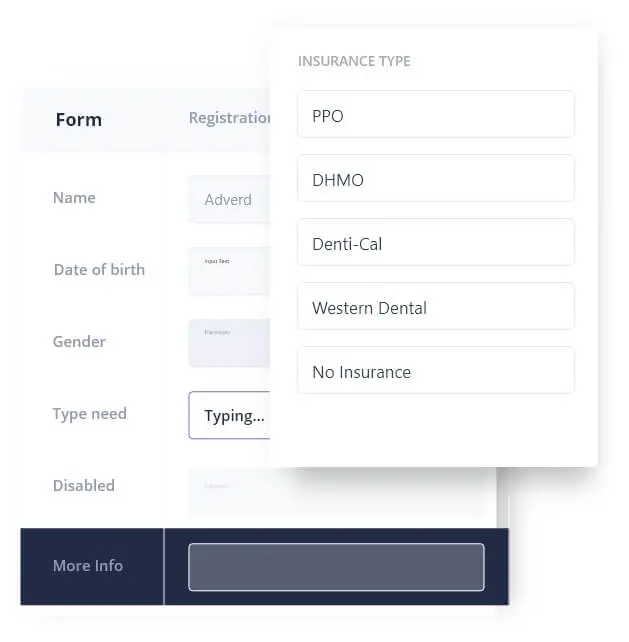 Appointment Booking Tool
Patients can book their free consultation in this section. It helps them to check the doctor's availability and request an appointment with their dentists. Our designer team will provide a user-friendly appointment scheduler service on your website.
Sends automatic appointment reminders
Appointment confirmation message
Integration with CRM tools
Appointment management calendar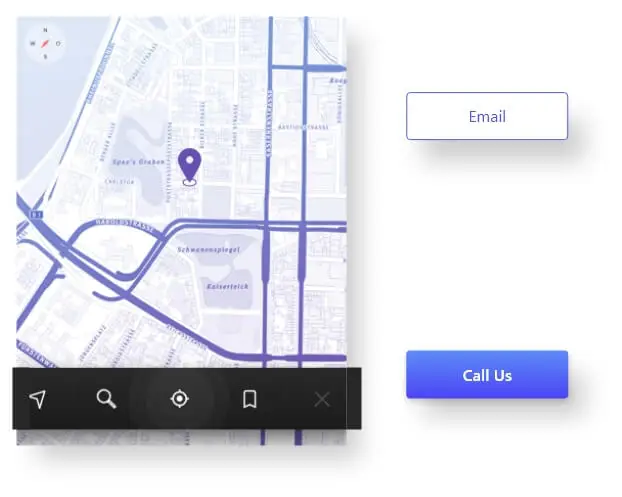 Location On Google Map
Adding the location of your dental clinic on Google map helps potential patients find you easily. We also add the location of your additional dental healthcare branches. Users will be able to track your place in one-touch direction.
Interactive map designs
Makes relocation changes
Start, Stop, Move pointers
Live location tracking feature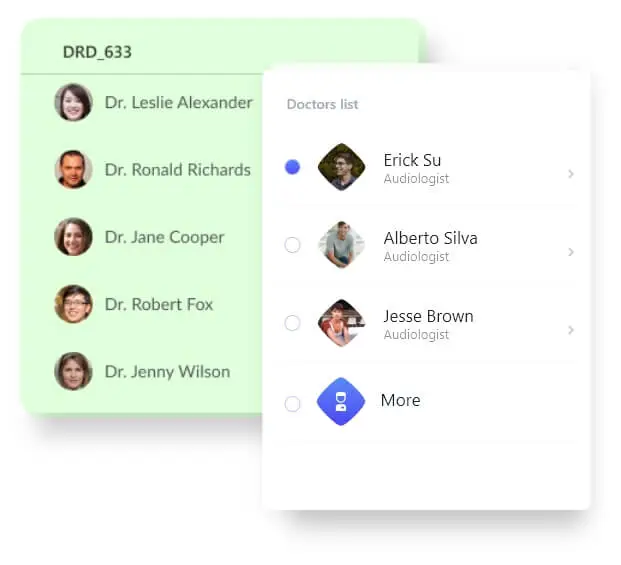 A Team Of Specialists
Our designers showcase your team of dental experts with their specializations in this section of your website. It implements proactive solutions for your patients to identify the right solution. Make your patients smile shine!
Showcases associated doctors
Helps boost loyal patient rate
Creates trust and reliability
Amazing storytelling method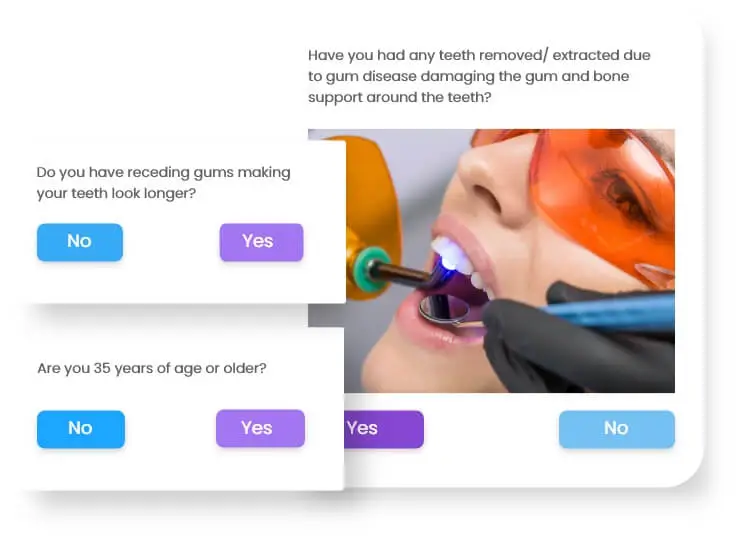 Fast Load-Speed Services
We make your Dental website easy for your patients with an efficiently categorized service section. This section presents your treatments on a category basis, leading your visitors to find the appropriate solution for their challenges.
Accessibility Of Widget
Customized Adaptative Design
Internet Accessible
Accessible Automation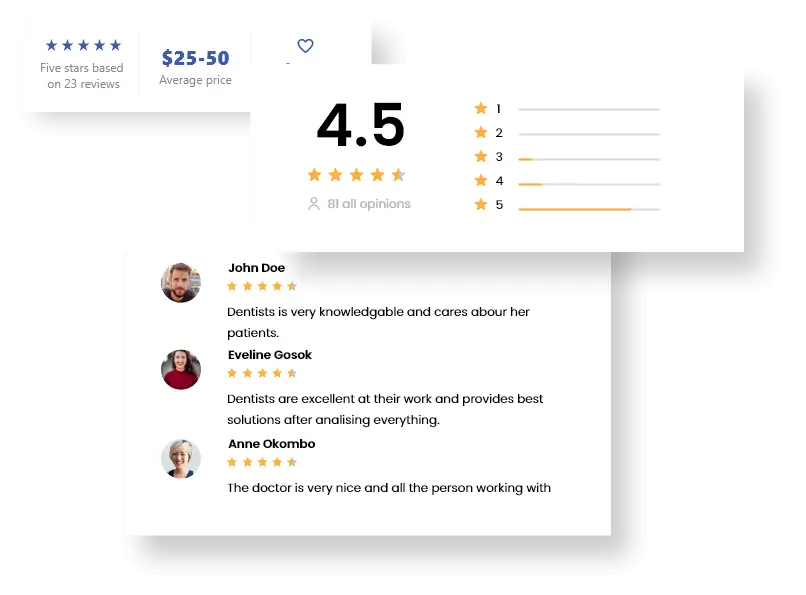 Patients Testimonials
We provide your patients with direct feedback on their dental healthcare experience from about your treatment. This gives your clinic legitimacy and builds client confidence.
Easy Way To Attract Users
Builds User Trust
Interactive Way Of FAQs
Easy Way To Improve Services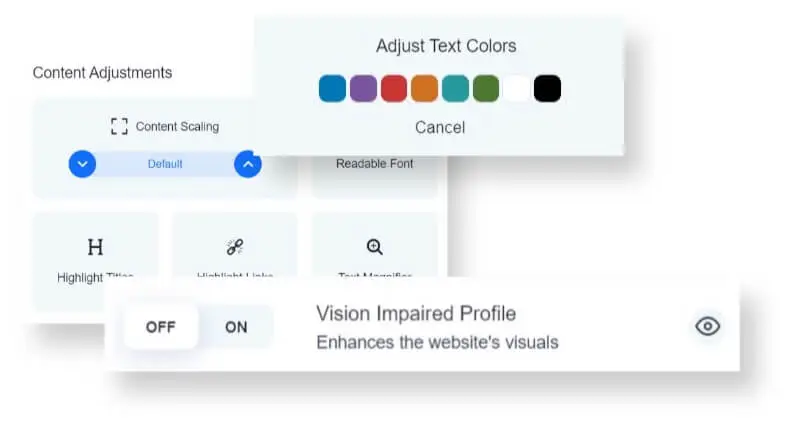 Dental Blogging Platform
In this section, you can emphasize the dental services you provide. Make it evident to patients what they may expect from a visit to your clinic and the different services you provide. Our CMS team writes, manages and optimizes your blog with innovative dental healthcare articles.
Educates Your Patients
Attracts New Patients
Shares Important Information
Builds Trust With Your Visitors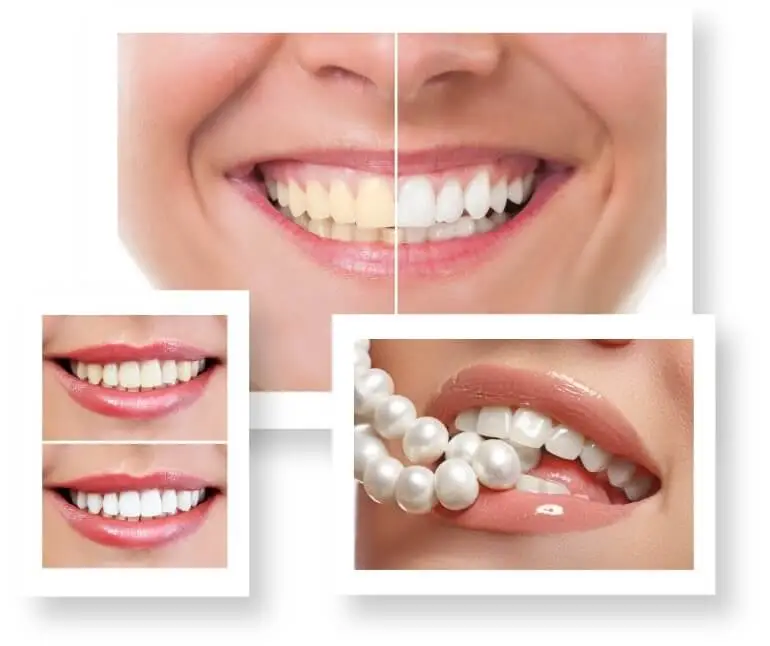 Transformation Gallery
We can convey a thousand words in a picture. To help patients visualize your work and see the results, we embed a transformation gallery on your website where you can proudly exhibit before and after images of your treatments. A perfect smile, guaranteed to all the patients.
Builds Patient Trust
Social Media Integration
Showcase Treatment Procedures
Easy-To-Update Pictures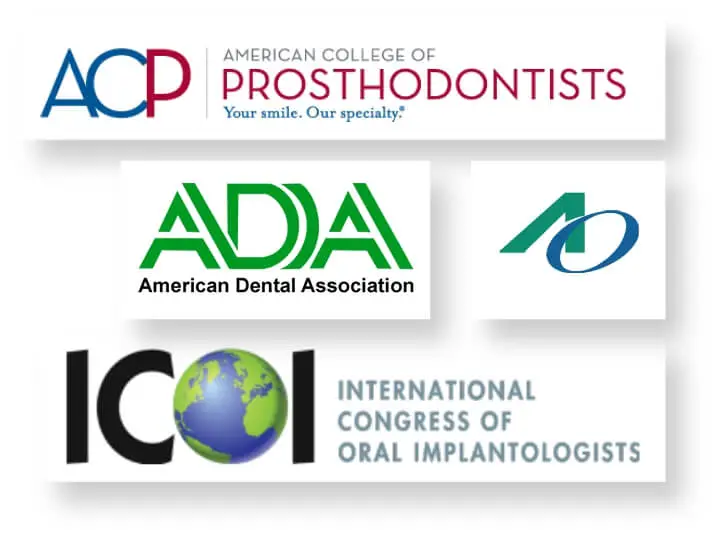 Highlight Your Certifications
Highlighting a dentist's certification guarantees upholding the highest standards in the dental field. It may be even more crucial in the healthcare industry than in other professions. That is why, we add and portray your best certificates in the custom certification section.
Helps Convert Traffic Into Leads.
It Establishes An Information Hierarchy
Drives Long-Term Results
It Holds The Audience's Attention
Dentist Website Design Have Competitive Advantages
Website Design
Great first impression and user-friendly interfaces
Cross device Compatibility
Seamless user experience across devices
Review and Rating System
Builds users trust and adds more credibility
Maintenance and Support
Ensuring minimal downtime and optimal performance
Search Engine Optimization
Improves Search Rankings
Content Marketing
Builds users trust and adds more credibility
Conversion Rate Optimization
Marketing Services to grow business 200%
Affordable Pricing
Lower Total Cost Of Ownership & Higher Return on Investment
Frequently Asked Question About Dental Website Design Companies
Mordy Karsch
Giving Back Promotions, San Francisco, CA
I had an amazing experience working with Keyideas - an excellent team of developers.

Isaac Gottesman
dimendSCAASI, Chicago
I would not hesitate to recommend Keyideas as a superior development house.

Lets Do Great Work Together!
Discuss your ideas. Connect now
We've successfully delivered over

leads for the client