Responsive Public Storage
Facility Website Design
Say Hello! To more customers and reserved bookings with a user-friendly Public Storage Facility Website Design. 100% curated & customized to give you the best SEO-rich Self Storage Website Design.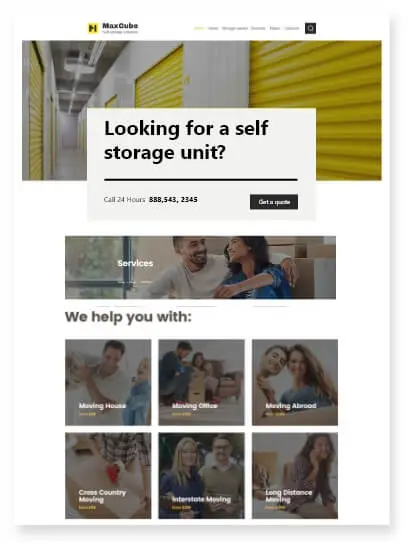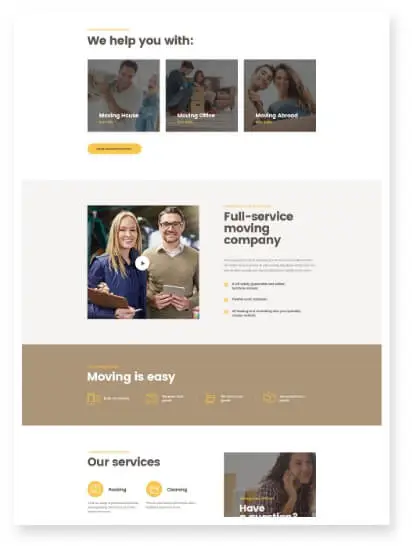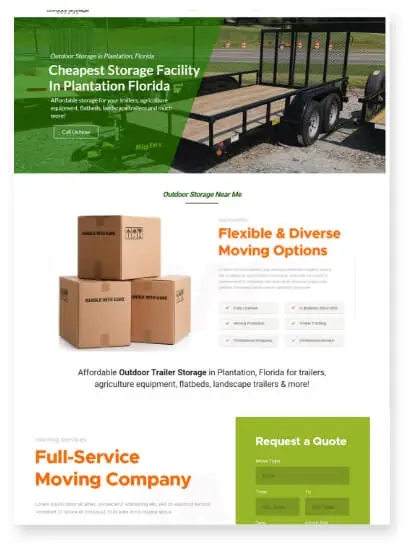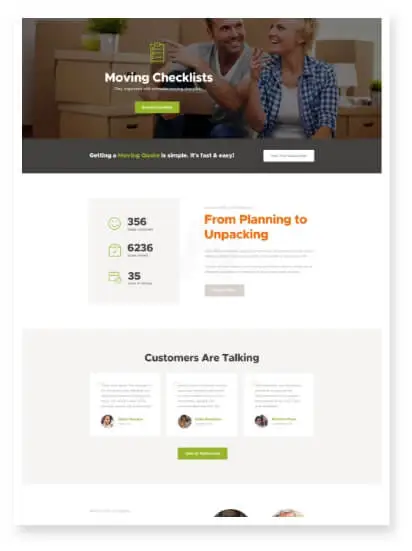 Informative & Well-Defined
Public Storage Facility Website Design
Thoughtful Design In Every Theme
Responsive and customer-centric designs curated according to your brand identity. Let your professional treasury shine through our smart storage website design.
Engages more customers
Directly meets business goals
Garners traffic & clicks
Produces data and insights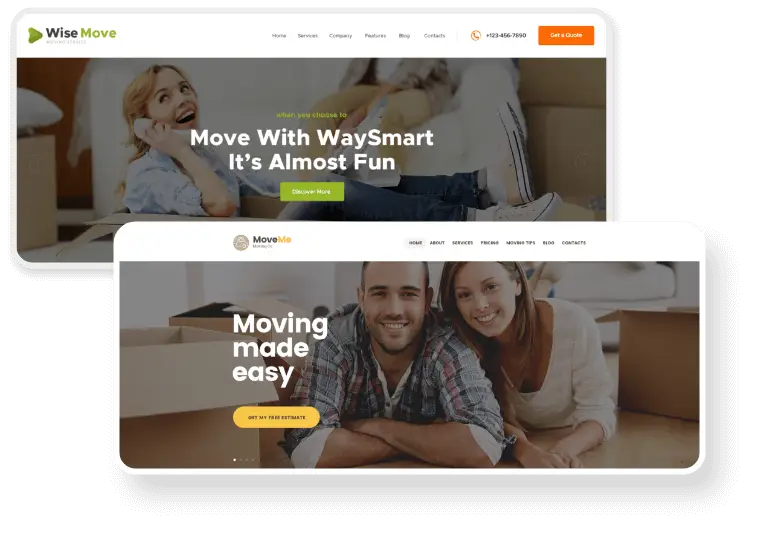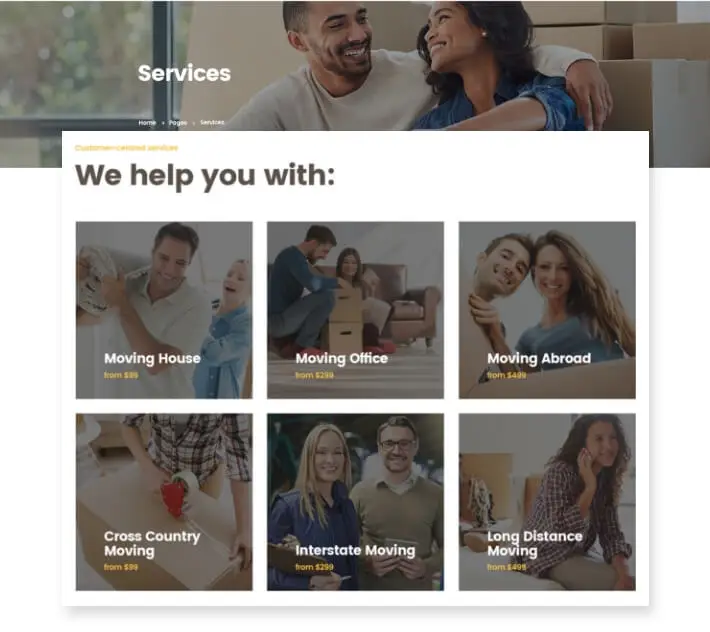 Simplified Service Information
A simple and effective information section helps your storage facility attract new customers by allowing them to book your services time & again.
Helps Convert Traffic Into Leads
Conveys Useful Information
Drives Long-Term Results
Builds User Trust
Security Facilities & Features
Securing your website by showcasing a wide range of storage features like flexible moving options, and timings carried with storage safety guidelines.
Attracts diverse customers
Flexible schedules
Customer-oriented service
Establishes information series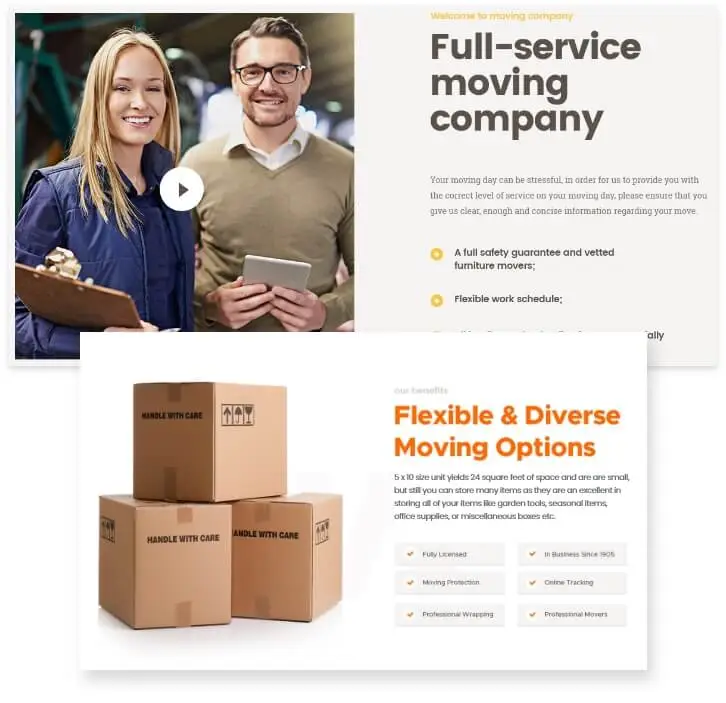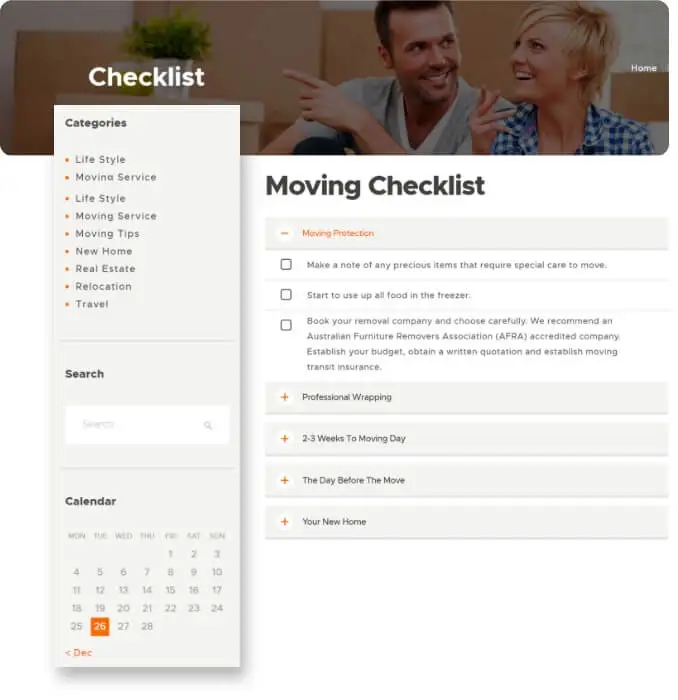 Storage Checklist
Connect the tasks on your to-do lists back to larger projects, loop in teammates, and share real-time updates online.
Organize your To-Do list
Make delegating easier
Reach your goals quicker
Save time and energy
Seamless Booking Tool
Streamline your appointment with our Seamless Booking Tool. Schedule routine by letting visitors book appointments directly on your website.
Simplified booking process
Promotes sales and marketing synergy
Smart work integration
Easy to manage calendar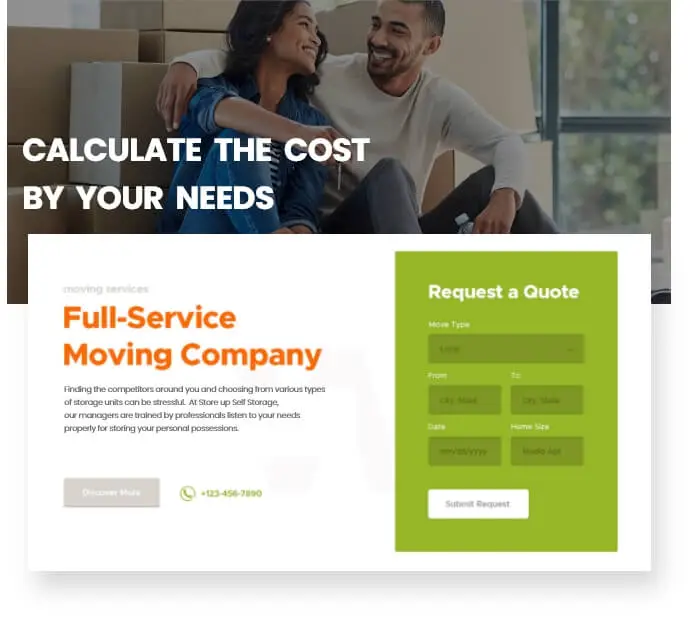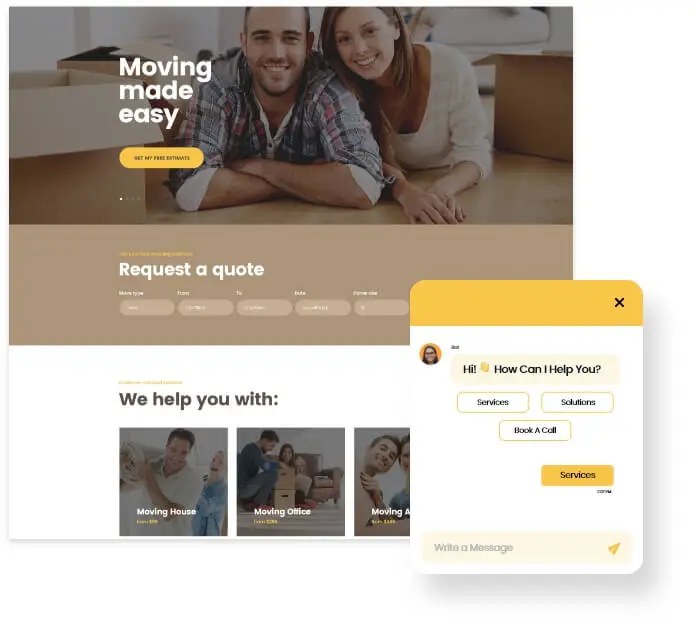 Secure Auto Chat
Many businesses have turned to automated messaging on their websites and social media pages. You can make use of automated messaging features to various different extents.
Saves time- Gets better results
Structured plan & fewer mistakes
Instant communication
Conversion rate increases
Compelling Imagery Gallery
Let them trust your services by showing them how you carry out the whole moving process while guaranteeing them the safety of their stuff. As we showcase the packaging and loading images of your service on the website.
Enhanced trust and reliability
Secure storage/moving facility
Higher customer satisfaction
Greater leads and ROI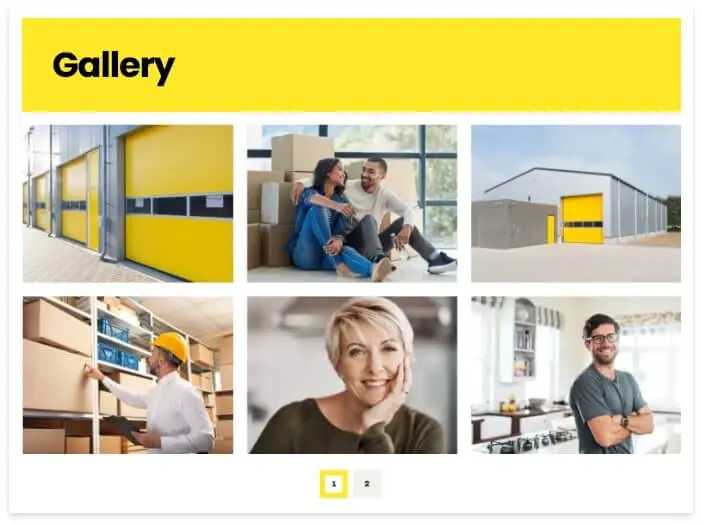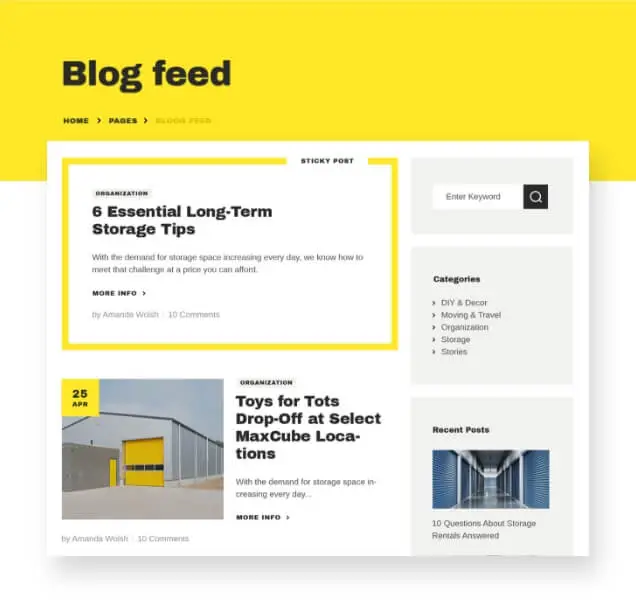 Creative Storage Blog
Build your brand with a creative and insightful blog related to your services, unit expansions, offers, etc. and create a community around your work.
Supercharges Website's SEO
Manages Online Identity- Builds Trust
Helps Convert Traffic Into Leads
Drives Long-Term Results
Digital Brand Voice
Use Digital Marketing to inform everyone about your self storage facility. Sending messages through emails, posting on social media (Facebook, Twitter, Instagram) as well as popping up your ads on Google magnifies your digital voice.
Digitalizes your services
Better online presence
More customer engagement- Less gaps
Builds brand reputation and image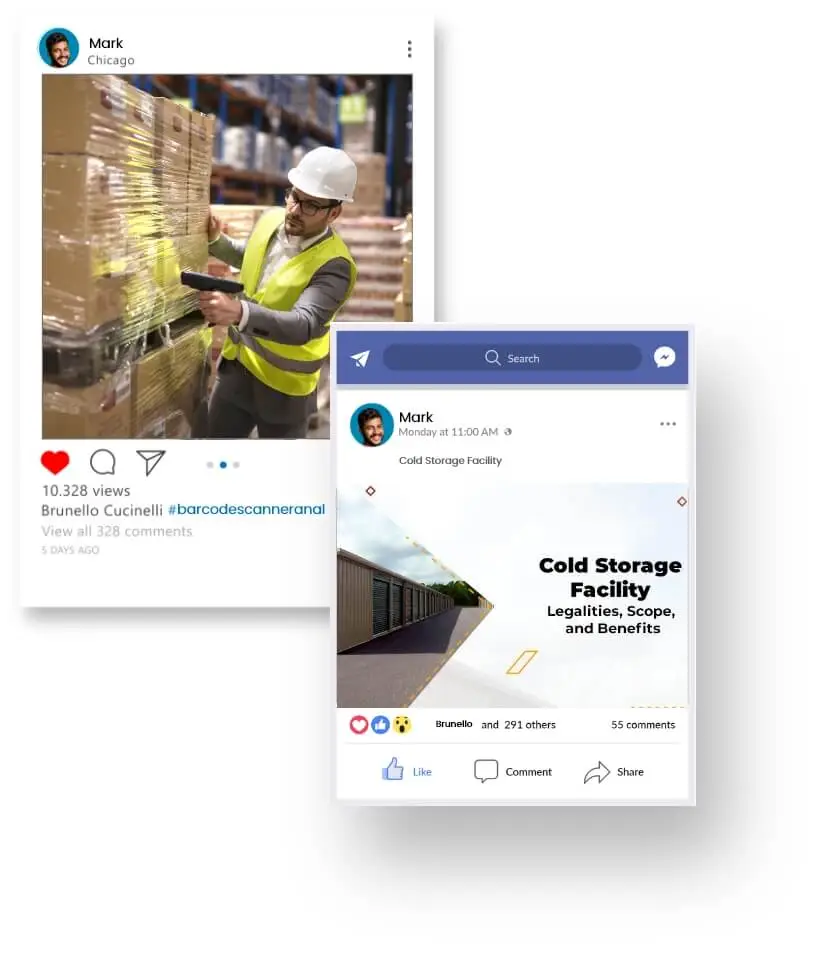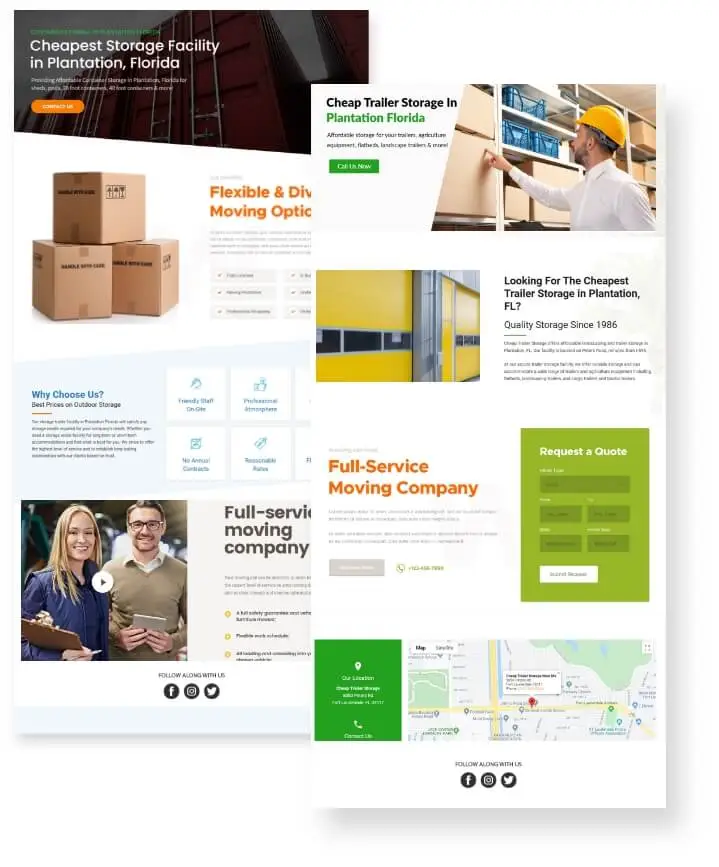 Email Marketing
Unlike some other marketing channels, email marketing allows you to keep in touch with your customers on a consistent basis.
Low-Cost Marketing Channel
Delivers targeted messages
Emails Get High ROI
Levels up your marketing strategies
Generating Solid Lead Plan For
Public Storage Facility Website Design
Search Engine Optimization (SEO)

With our smart search engine optimization techniques, get recognized by search engines and your global-local visitors. Helping searchers find your services within seconds with superfast page landing and full-on page optimization.

Deep Keyword Research

Mobile-Responsive Website

Resourceful Site & Backlinks

Organic Lead Conversion
Content Management System (CMS)

Utilize our strong content management platform to take your services to the next level in the profound content field. The CMS team is adept at writing keyword-rich and well-managed content for your services at their best creative end.

Lead-Generating Links Wrapped

Complete Content Optimization

Increased Conversion Potential

Improved Brand Recognization
Targeted Pay-Per-Click (PPC)

We don't leave your custom PPC Ads just floating on the web but also retarget the users to multiply every click. By placing your ads on popular sites, your browsers become buyers.

Real-Time User-Targeted Ads

User Tracking and Analysis

Garner Immediate Results

Attractive Visual Elements
Lead Generation Magnet

Our lead generation magnet offers your visitors free assets and special deals like free webinars, e-books, discounts, and whitepapers to exchange their email/contact details significantly.

Drives Instant Sales

Spreads Brand Voice

Shared Interests & Goals

Builds User Community
Responsive Public Storage
Facility Website Design Diversifies User Experience
Attract Wider Audience
To cover a large section of the audience and achieve higher business goals, you need a highly-responsive storage website design.
Easier To Monitor Analytics
With our inbuilt responsive analytics, you can easily monitor your site status with a perception to meet daily goals.
Increase Leads Generated
Boost your leads from the very start to the very end. With a responsive eye don't miss out on any potential customer.
Lower Bounce Rates
By delivering a glorifying user experience, keep your website flowing with clicks & purchases and lower your Bounce Rate.
Great UX/UI
With a clean and user-friendly UI/UX design, your website will provide rich & customer-centric navigational experience.
Boost For SEO
Do you know in the USA 3.2 M+ self storage-related searches occur per month? By incorporating SEO best practices and advanced plugins, we build a highly resonating website for you.
How We Design Your
Public Storage Facility Website
The Innovative Design Process
STEP 1
DISCOVER
Our team engages in extensive research to discover your specific needs and provide you with tailored solutions.
STEP 2
PLANNING
The planning involves robust mapping and preparing a blueprint for the entire project and procedures.
STEP 3
DESIGN
During the design phase, our UI/UX design team prepares a user-friendly design for delighting your users.
STEP 4
DEVELOPMENT
Our back-end developers integrate and optimize your systems, our front-end developers are bringing creative and user experience to life.
STEP 5
TESTING & LAUNCH
We perform extensive system testing to validate that our deliverables are ready for the real world and your users.
FAQs About Our
Public Storage Facility Website Design
Mordy Karsch
Giving Back Promotions, San Francisco, CA
I had an amazing experience working with Keyideas - an excellent team of developers.

Isaac Gottesman
dimendSCAASI, Chicago
I would not hesitate to recommend Keyideas as a superior development house.

Lets Do Great Work Together!
Discuss your ideas. Connect now
We've successfully delivered over

leads for the client