Industrial Manufacturing Companies
Website Design &

Development Agency
Manufacturing Companies Website Design Create a unique digital experience that produces measurable outcomes by working with a top manufacturing web design agency. When you collaborate with Keyideas, we'll assist you in using the internet to reach more potential clients.
Convert And Generate

Revenue With
Manufacturing Companies Website Design
Professional Manufacturing Companies Website Design
The design of your manufacturing or industrial website serves as the foundation for all of your online marketing initiatives. Your ability to reach buyers, engineers, and MROs will improve your ability to convert more website visits into B2B clients and produce quantifiable outcomes.
Custom Built Website
Increases Conversions
Credibility And Trustworthy
Responsive And User-Friendly Design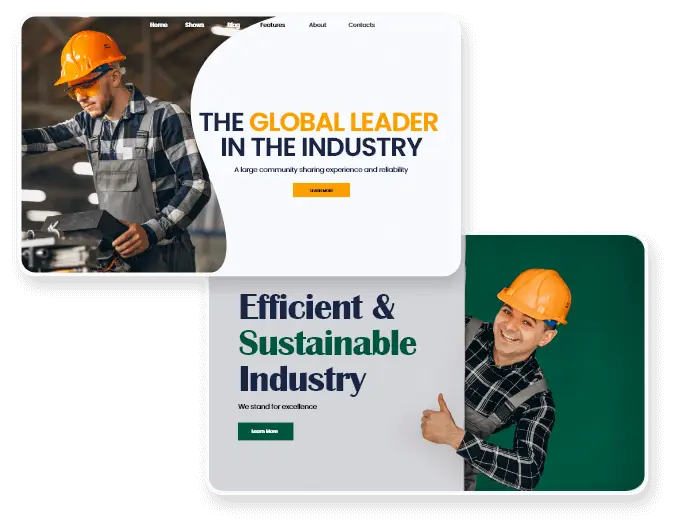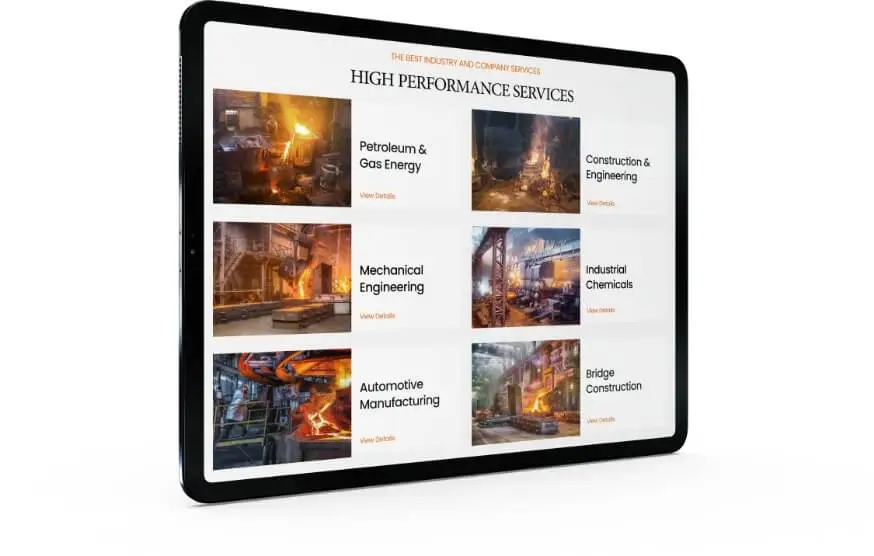 Detailed Product Specification
Product specifications should be written in detail for manufacturing websites since they give clients the correct information about the product. Product specs are detailed blueprints that outline a product's exact construction, external design, and intended usage. Don't forget to provide specifics about the product's size, safety requirements, expiration date, and general design parameters.
Helps Convert Traffic Into Leads.
It Establishes An Information Hierarchy
Drives Long-Term Results
It Holds The Audience's Attention
High Quality Images
The iconography on many manufacturing websites is often even more antiquated than the websites themselves. It's crucial to have an attractive image, picture, or graphic that clearly explains what you do to your audience. Graphics can help a manufacturing brand stand out amid a sea of rivals in its industry.
Increases Sales
Boost Your Brand
Customers Understand Your Products
Better Communication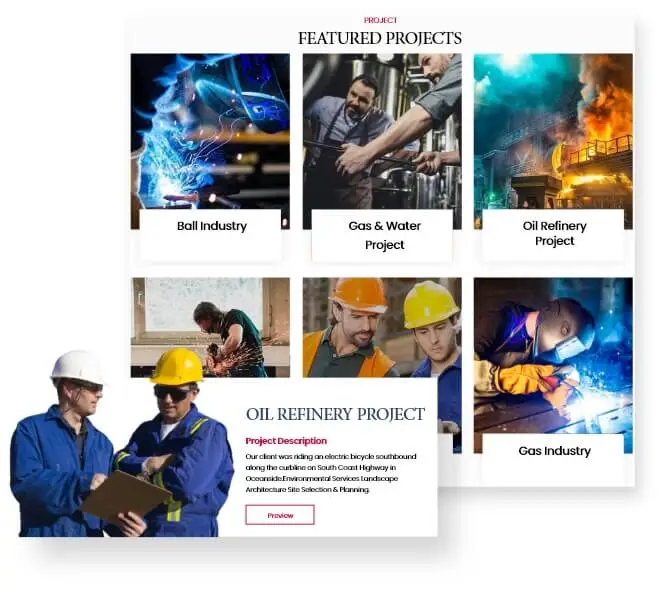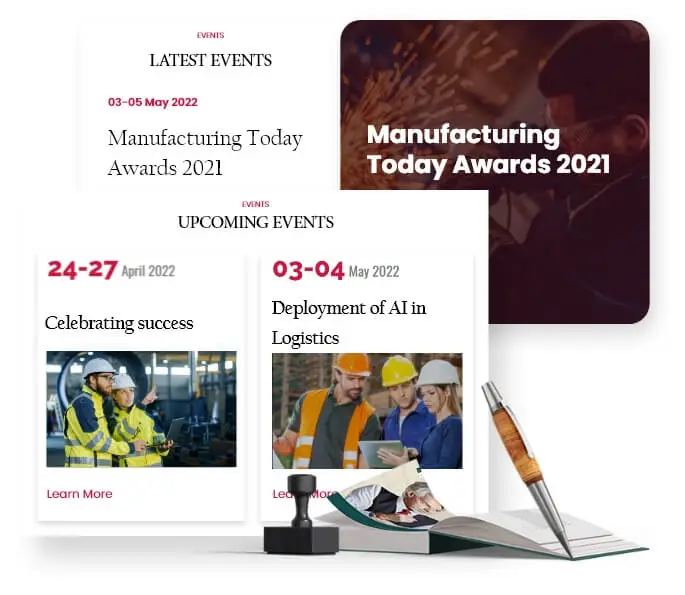 About Us Page
Make a standout brand that clients adore, but keep it succinct. You ought to be able to sum up what makes you unique in 250–300 words. Make visitors aware of your motivations for your actions and the unique ways you accomplish your goals. Add the unique backstory to your products if you are a small manufacturer.
Mission And value Of A Statement
Your Unique Value's Proposition
CTAs And Small Icons
Reflects Your Brand Story
Simple & Easy to Fill Contact Forms
A contact form is a page component that requests data from visitors, such as their name and contact details. Maintaining a contact form on the web pages of manufacturing companies' websites is helpful for getting feedback, answering visitor messages or inquiries, and creating leads for the manufacturing company.
Simple To Build And Convenient To Use
Enhances Productivity And Saves Time
Data Implementation And Customer Growth
Nurtures Lead Generation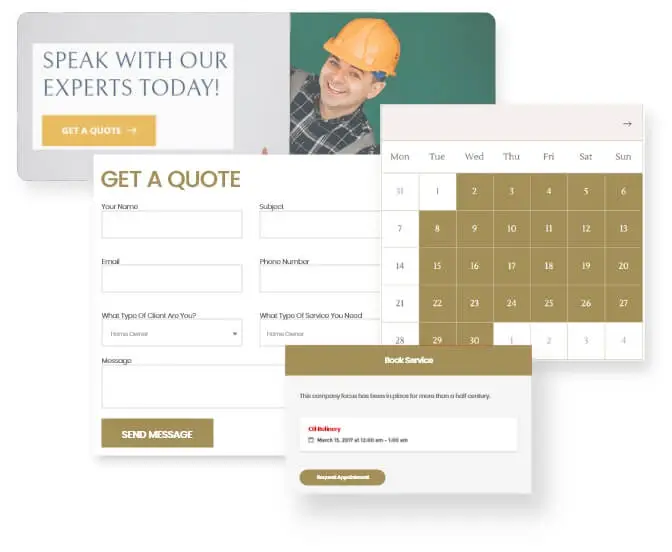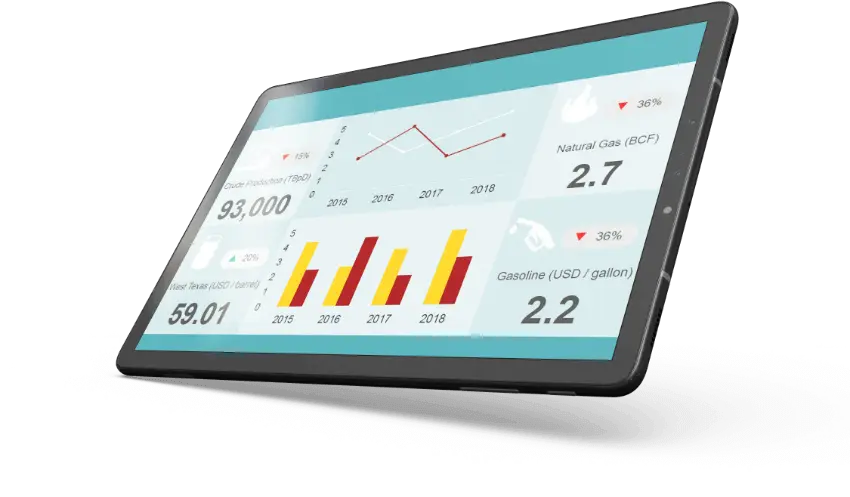 Great Content Marketing
Content marketing pieces can give value for visitors who arrive to your website via social media, referral links, or other channels in addition to supporting inbound marketing initiatives by driving traffic to your website. By placing your most influential material on your website's primary landing pages, you may increase all visitors' knowledge and engagement.
Incorporate Trending Keywords
Help You Rank High In Results
Social Media And Online Advertising
Keep Your Website Up To Date
Analytics and Reporting
Without integrated analytics and reporting, no professional manufacturing website design project would be complete. In order for you to fully understand what is occurring on your website, we can assist you in setting up Google Analytics 4 or any other analytics platform of your choice.
Effectively Collects The Data
Measure The Success Of Your Website
Quickly And Clearly Informs The Viewer
Convert In To Lead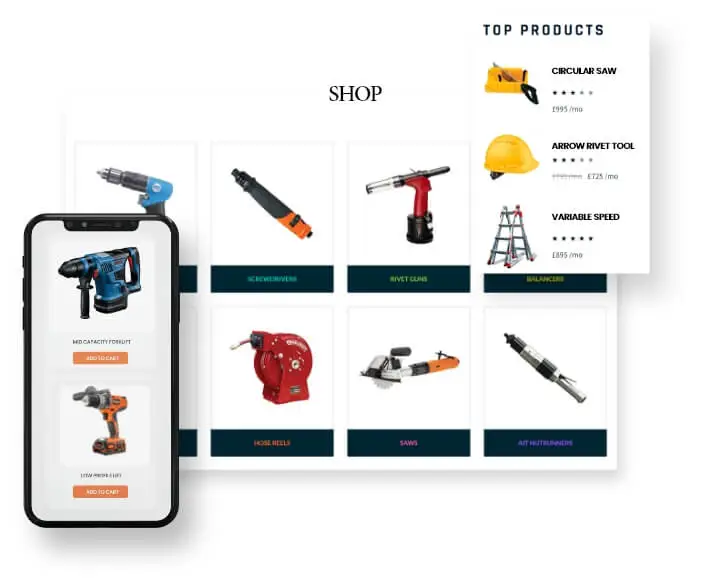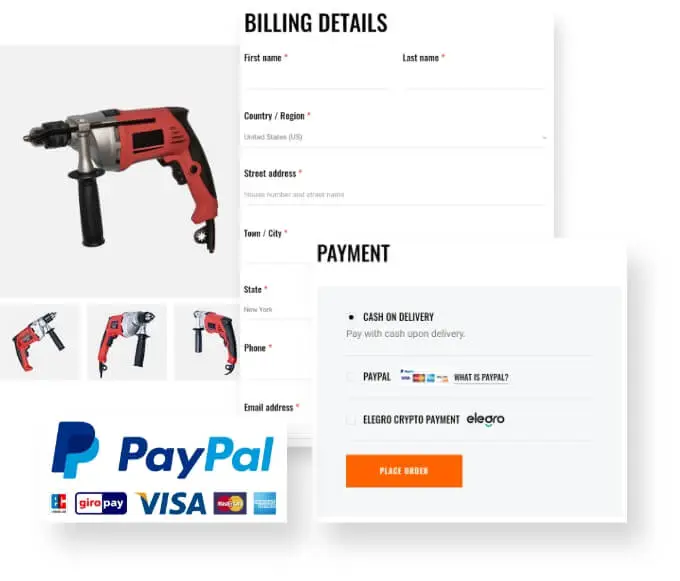 ECommerce Functionality
A significant portion of websites for manufacturing will have an e-commerce element. Many manufacturing and industrial businesses don't actually sell products on their websites; instead, they utilize these pages to offer comprehensive product information and open lines of communication with their sales team.
Improvements In Cost-Effectiveness
Economic Productivity
Builds Brand Recognition And Trust
Expands The Potential Market
User Experience Design
It's sometimes taken for granted that your potential customers will have a positive experience on your website, but we don't take anything for granted. When offering design suggestions, our web designers will carefully take into account how users will interact with your website.
Keeping Customers Engaged
Great Design Would Help In Branding
Simple And Responsive Approach
Design Should Be Appealing To The Visitor's Eyes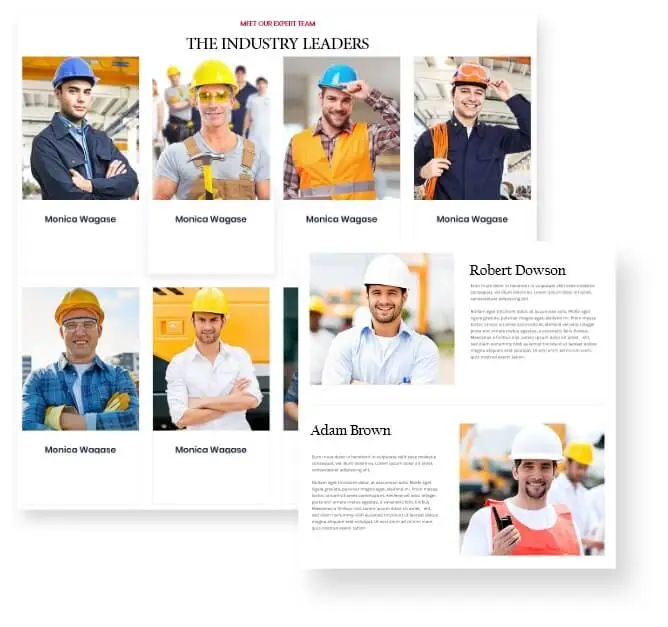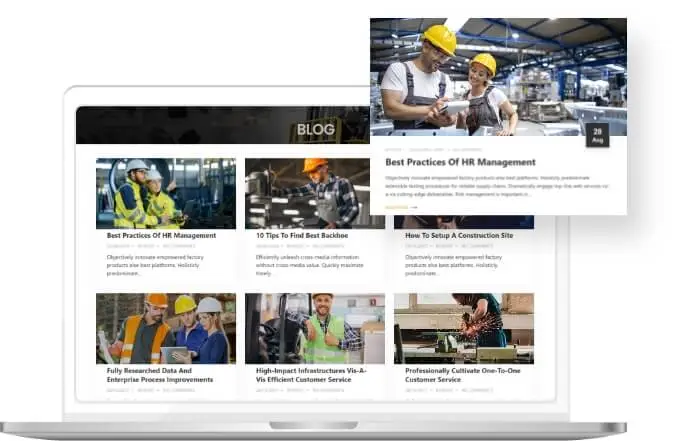 Blogging Layout
A blog can serve as the focal point of your business's online marketing initiatives. The internet reach and awareness of your company can be expanded by producing more material that appeals to your target market. They can also serve as a forum for you to talk about the background of your business and how you differ from your rivals.
Supercharge Website's SEO
Allows To Shares Opinion
Creates A More Engaging Website
Useful Content Increases Dwell Time
Website Maintanance
We are not merely a web design firm. Also, we provide quick and secure hosting, care plans, content updates, security, restoring broken links, and other services for websites that are already online. These services will maintain your website current, functional, and assist guarantee that your clients enjoy doing business with you online.
Ensures All The Links On Your Site Are Working
Regularly Updating Content
Fixing Any Broken Links
Expands Potential Market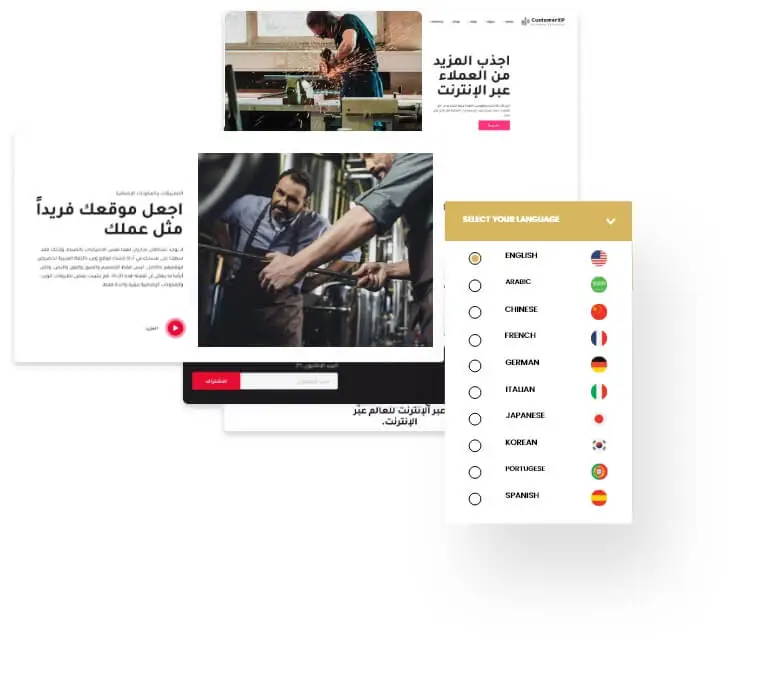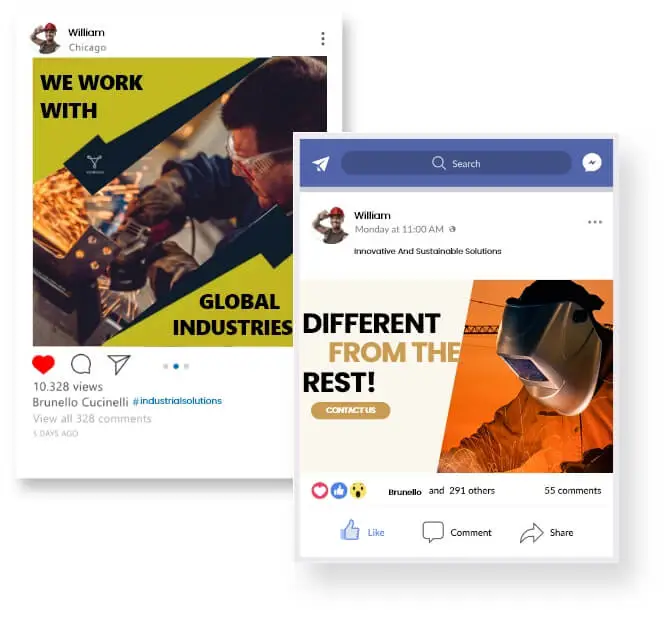 Digital Marketing Ready
For manufacturing businesses, digital marketing can take many various forms, but at its core, it all boils down to having a user-centered web design that amplifies the effects of all other marketing initiatives. In our role as your web designers, we ensure that your site is prepared to convert visitors from any source, including SEO, Google AdWords, LinkedIn, and other traffic sources.
User Experience
Enhance Brand Awareness
Reach Potential Customers
Impact Buying Decisions
SEO Manufacturing
Because we are search-first web designers, we constantly prioritize SEO over the aesthetics and usability of your new manufacturing website. This covers elements like title optimization, meta description optimization, page performance optimization, and web core optimization.
Online Engagement
Deliver Targeted Messages
Generate New Leads
Visible To Follow-Up Emails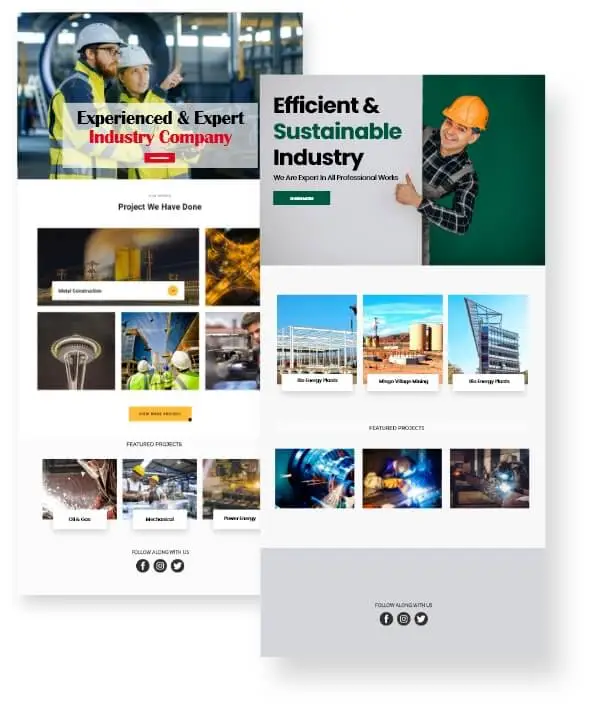 Solid Lead Generation Plan For
Manufacturing Companies Web Design
Search Engine Optimization (SEO)

With our smart search engine optimization techniques, get recognized by search engines and your global-local visitors. Helping searchers find your services within seconds with superfast page landing and full-on page optimization.

Deep Keyword Research

Mobile-Responsive Website

Resourceful Site & Backlinks

Organic Lead Conversion
Content Management System (CMS)

Utilize our strong content management platform to take your services to the next level in the profound content field. The CMS team is adept at writing keyword-rich and well-managed content for your services at their best creative end.

Lead-Generating Links Wrapped

Complete Content Optimization

Increased Conversion Potential

Improved Brand Recognization
Targeted Pay-Per-Click (PPC)

We don't leave your custom PPC Ads just floating on the web but also retarget the users to multiply every click. By placing your ads on popular sites, your browsers become buyers.

Real-Time User-Targeted Ads

User Tracking and Analysis

Garner Immediate Results

Attractive Visual Elements
Lead Generation Magnet

Our lead generation magnet offers your visitors free assets and special deals like free webinars, e-books, discounts, and whitepapers to exchange their email/contact details significantly.

Drives Instant Sales

Spreads Brand Voice

Shared Interests & Goals

Builds User Community
Responsive Manufacturing

Companies

Web Design Helps Unify

User Experience
Boost Search Rankings

Adopt responsive web designs so you can make your website more competitive by earning a higher ranking.

Consistency In Design And Brand

If visitors must do a lot of zooming, shrinking and pinching their screens during their first visit, they're likely to give up and try another website.
Reach More Customers

People don't even need to sit down at desktop or laptop computers to shop. They can find everything they want on their smartphones.

Optimize Page Experience

If a site isn't optimized for smartphones and tablets, it will also take more time to navigate, which can frustrate customers to a point of no return.
How We Make And Serve Your
Manufacturing Companies Website
The Innovative Design Process
STEP 1
DISCOVER
Our team engages in extensive research to discover your specific needs and provide you with tailored solutions.
STEP 2
PLANNING
The planning involves robust mapping and preparing a blueprint for the entire project and procedures.
STEP 3
DESIGN
During the design phase, our UI/UX design team prepares a user-friendly design for delighting your users.
STEP 4
DEVELOPMENT
Our back-end developers integrate and optimize your systems, our front-end developers are bringing creative and user experience to life.
STEP 5
TESTING & LAUNCH
We perform extensive system testing to validate that our deliverables are ready for the real world and your users.
FAQ About Keyideas
Manufacturing Companies Website Design
For your manufacturing business, we create a fully equipped, functioning website with a stunning appearance. With a highly-responsive website designed by our experts, your industrial company's website design will flourish with a considerable increase in your ROI. Our Responsive Website Development Company Makes Sure You Connect With Your Users Anytime, Anywhere.
The primary objective of your website should always be to bring in new leads and clients for your manufacturing company. The use of forms and online engagement are essential components of a successful industrial website design. The primary goals of your business are furthered through your website.
We consider all of our clients equally, so we have different budget-friendly packages available according to your requirements. From small-size services to large organizations, we provide well drilling website design services to all.
We maintain our projects regularly .We also provide ongoing maintenance and support to ensure that your website remains up-to-date and runs smoothly. We also offer E-Commerce Web Design and Digital Marketing Agency Services. Elevate Your Industrial Company's Online Presence with Expert Website Design.
Mordy Karsch
Giving Back Promotions, San Francisco, CA
I had an amazing experience working with Keyideas - an excellent team of developers.

Isaac Gottesman
dimendSCAASI, Chicago
I would not hesitate to recommend Keyideas as a superior development house.

Lets Do Great Work Together!
Discuss your ideas. Connect now
We've successfully delivered over

leads for the client