Manufacturing – General
Company Website Design &

Development Agency
General Company Website Design – Create a unique digital experience that produces measurable outcomes by working with a top General Company Website Development. Keyideas will help you use the web to attract more clients.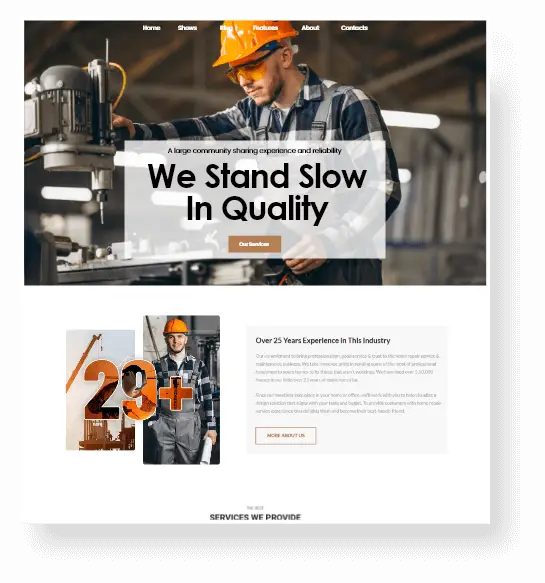 Manufacturing Industry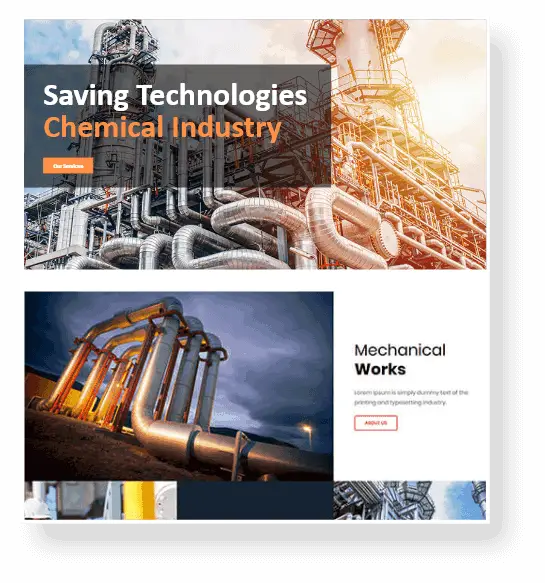 Oil/Gas Plant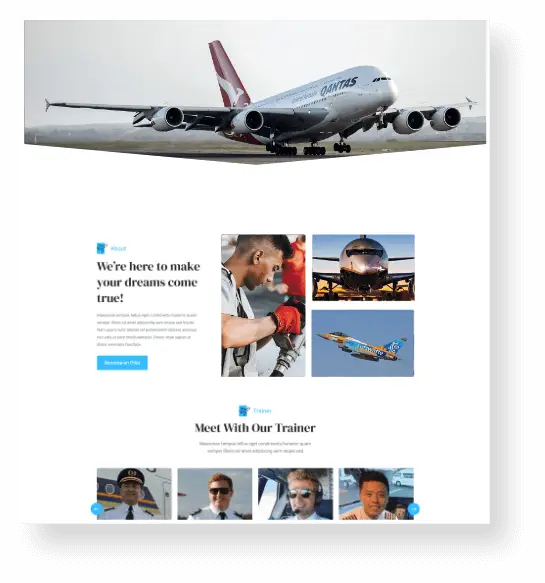 Aircraft industry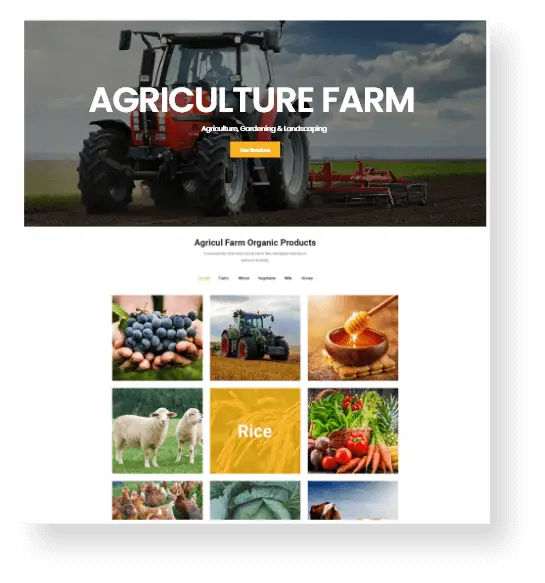 Agriculture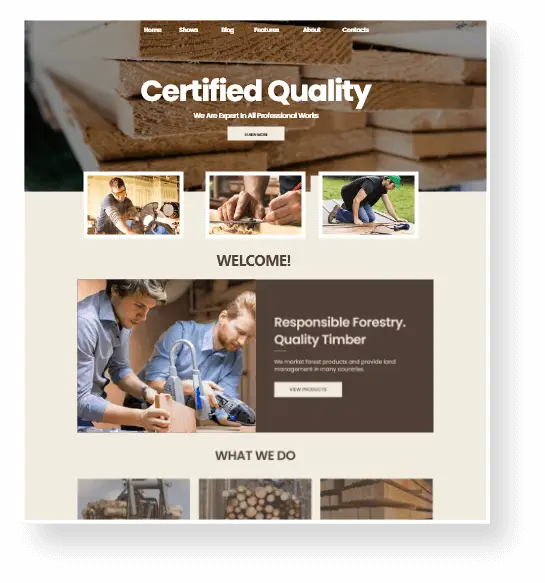 Lumber Industry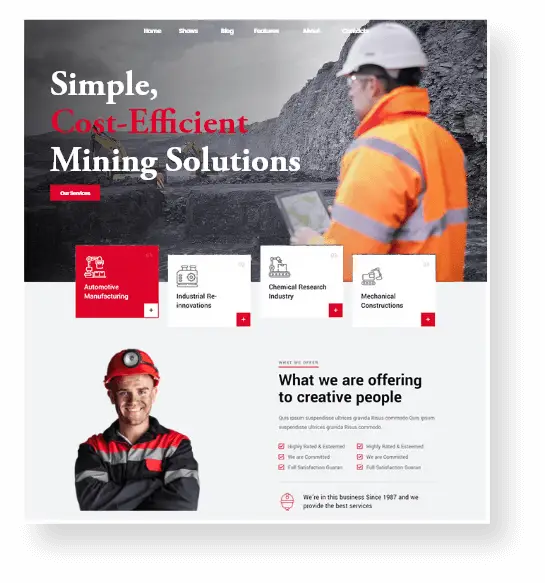 Mining Industry
Convert And Generate Revenue With
Industrial -General Company Website Design
Custom General Company Website Design
The greatest manufacturing websites have a look that complements their character, core beliefs, and distinct market niches. Your complete website serves as the foundation for your digital marketing strategy, so the design elements you select must convey first-rate quality and integrity while showcasing your business's products, services, and production processes.
Create a unique website
Enhances brand identity
Customer experience
Flexibility with hosting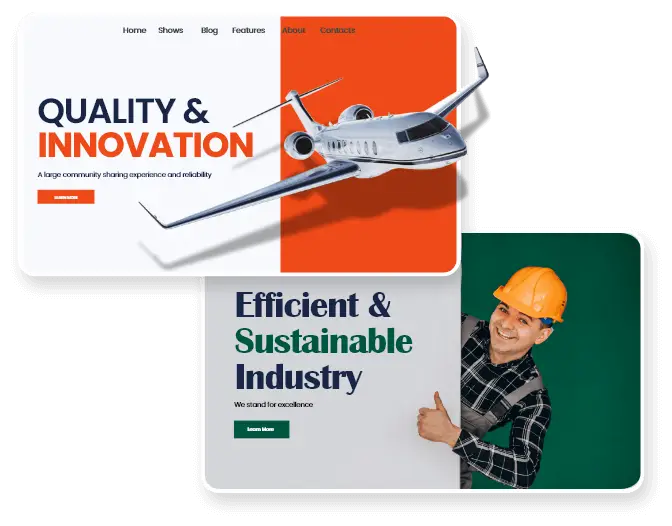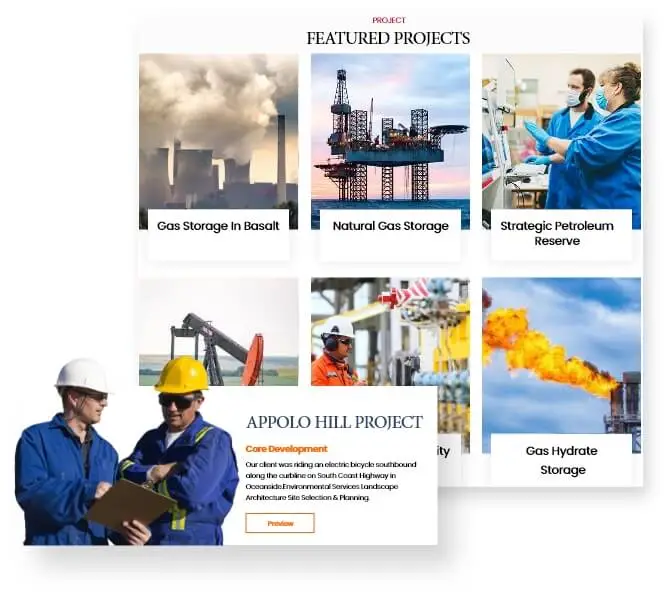 About Us Page
You can also reaffirm your company's concept on the About page. In a similar vein, you can discuss the overarching objective you have for your company. Whether it's providing the best industrial services or bringing people closer together with high-quality products, describe your objectives in a way that will appeal to potential clients.
Mission and value of a statement
Your unique value's proposition
CTAs and small icons
Reflects your brand story
Product Catalog Capabilities
Customers can more easily obtain the specific products they require thanks to product configuration, and suppliers can work with clients earlier in the project to provide any necessary engineering expertise. They also lessen the requirement for frequent engineering and customer service calls and assist in building your brand as a resource for engineers and procurement specialists.
Customer service calls
Information about the contact and schedule
Build your brand
Centralize all data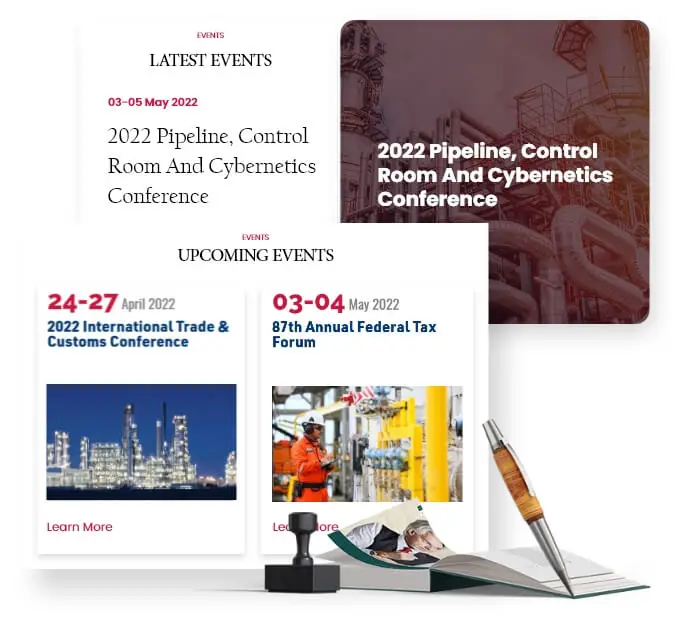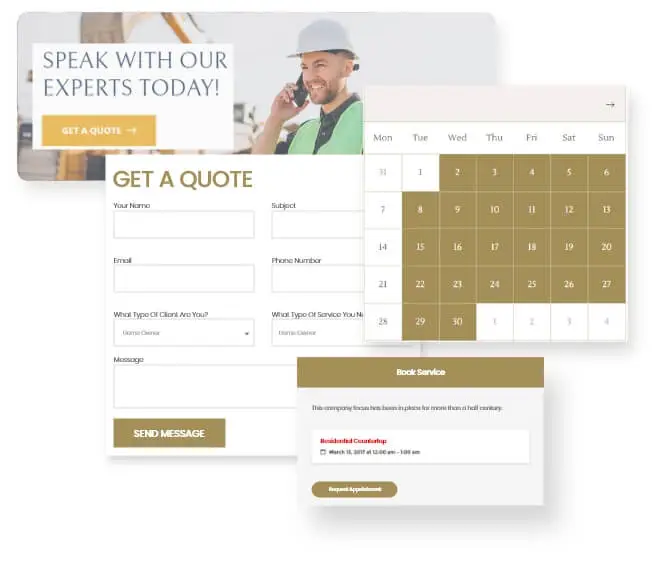 Contact Information
Make sure it's simple to identify and utilize because your contact page serves as the link between potential customers and purchases. Don't complicate your contact page. If you ask for less information, prospects are more likely to send you a message or sign up for your emails.
Track your leads easily
Increase visitor trust
Provide better customer support
Get insights into your customers/visitors
Impressive detailed features for displaying your offers and sharing important product Specifications.

Well-Done Product Photos
This is true across a wide range of businesses, but ultimately it all boils down to the products. To pique their attention and help other companies comprehend what you have to offer, you must showcase them in this manner. The most popular method for doing this is by using excellent product photographs.
Increases sales
Boost your brand
Customer understand your products
Better communication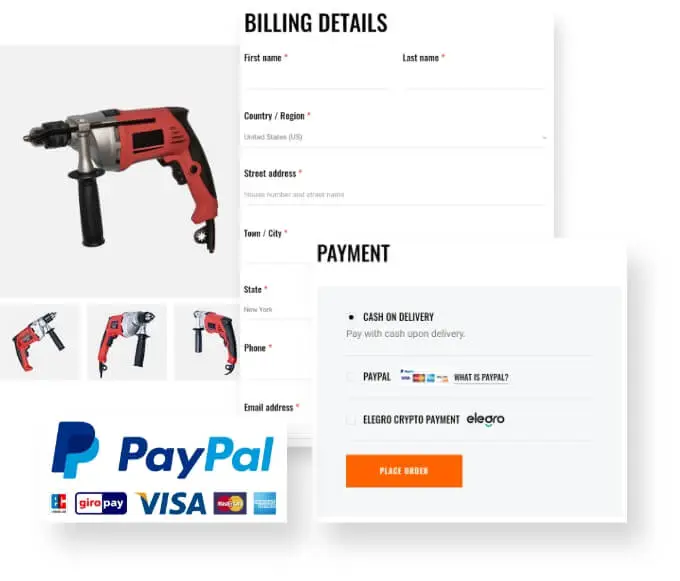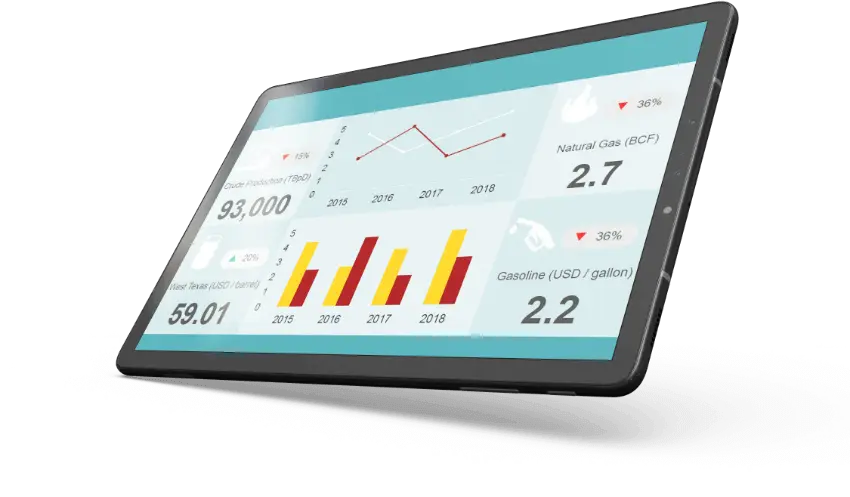 Dashboard To Make More Informed Decisions
A dashboard's primary function is to provide a thorough overview of data from many sources. Dashboards can be used to monitor, quantify, and examine relevant data in key areas.
Built For The Industry
Easy Way Of Measuring Efficiency
Generate Detailed Reports With A Single Click
Complete Transparency Of All Systems, Initiatives, and Operations
Easy-To-Use-Forms
An excellent website is one that is attractive, well-written, and simple to use. But if your website isn't generating any leads through CTAs and forms, it's not doing its job. Forms are your website's main tool for capturing leads, therefore you shouldn't treat them like an afterthought.
Simple to build and convenient to use
Enhances productivity and saves time
Data implementation and customer growth
Nurtures lead generation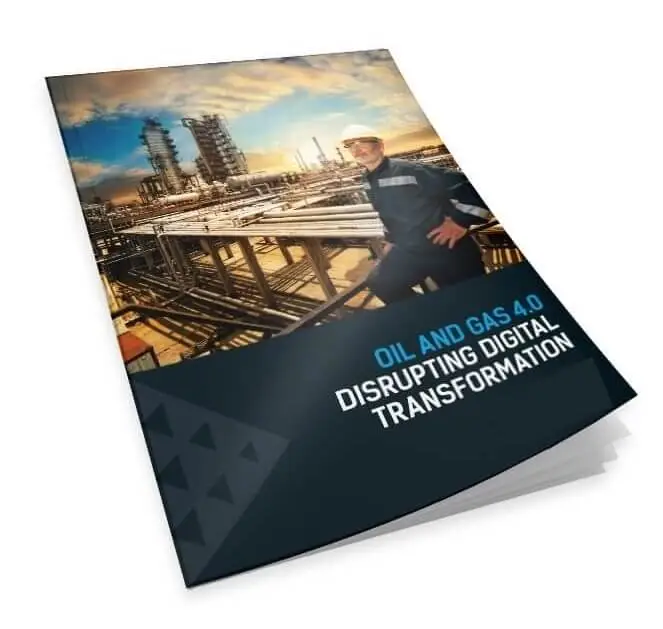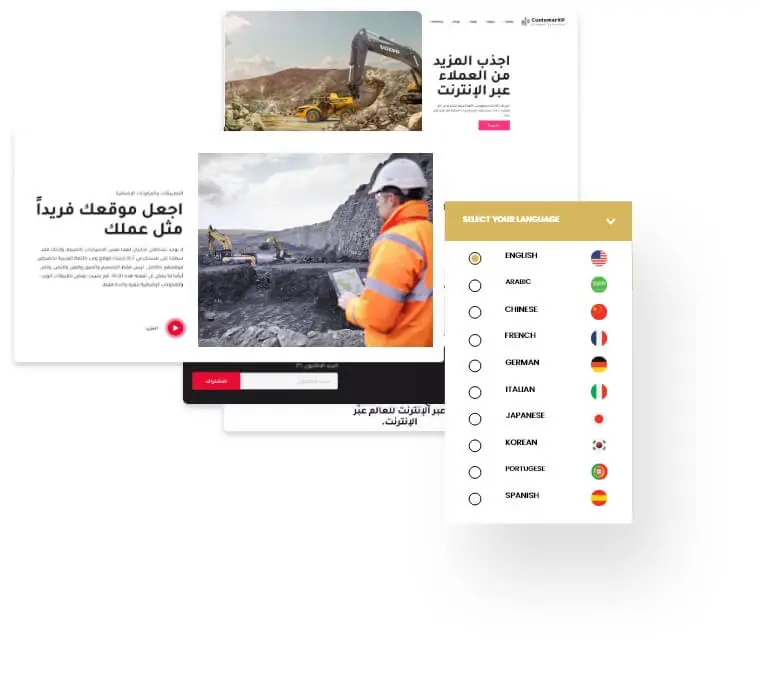 E-commerce Functionality
E-commerce elements are frequently incorporated into manufacturing web design projects. Several manufacturing and industrial organizations utilize their website to provide comprehensive product information and open lines of communication with their sales team rather than selling products directly on the site.
Translating Website Is Cost-Effective
Increases Financial Productivity
Expands Potential Market
Builds Brand Recognition & Trust
Automated Messages
On their websites and social media accounts, many firms now use automated messages. The extent to which you can use automated messaging tools varies.
Saves Time & Gets Better Results
Structured Plan & Fewer Mistakes
Instant Communication
Conversion Rate Increases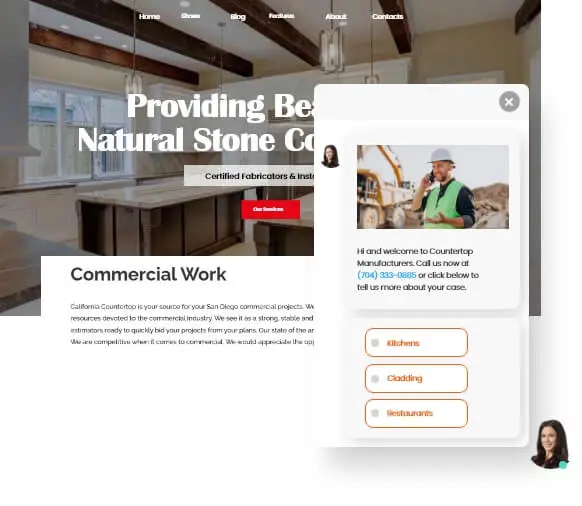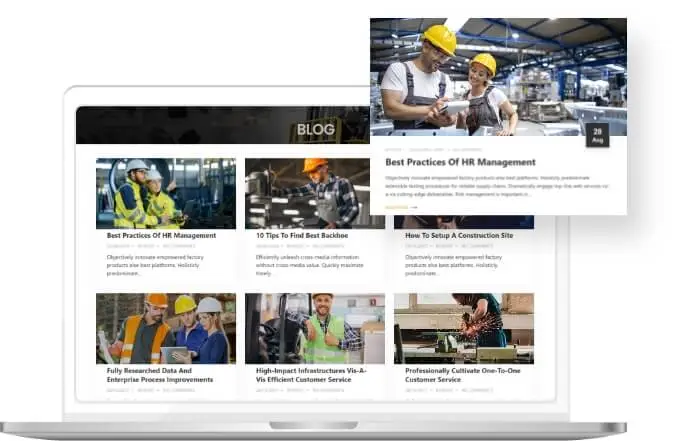 Marvellous Blogging Layout
In the realm of marketing, conversions are produced by trust. Describing your items could attract attention to your company, but running a blog establishes your subject matter authority. Because of your expertise, a customer will pick your business above the competitors.
Build Authority in Your Industry
Helps You Strengthen Brand Recognition
Helps You Build an Engaging Audience
Drives Long-Term Results
Case Studies
The Case studies are useful as both marketing and sales tools. Case studies can be used by sales teams in one-on-one conversations. And before deciding to contact sales, customers who are undertaking independent product research might use them to educate themselves.
Time-Saving Resource
Generates An In-Depth Knowledge
Creates A Landing Page
Impact Buying Decisions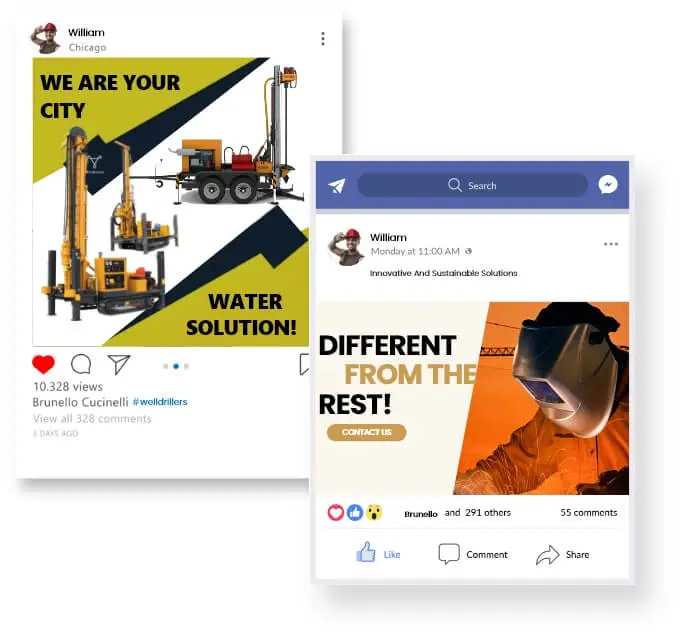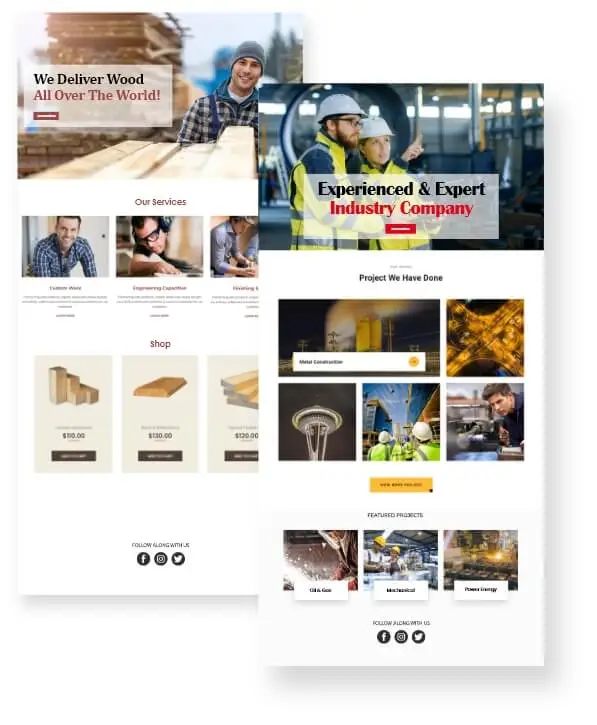 Social Media Marketing
Even for businesses engaged in manufacturing, social media counts. You want your social media pages to be simple to find if you have any. Using icons to link to each of your pages in the footer of your website is one approach to accomplish this.
Generate leads and customers
Increase brand awareness
Build relationships
Pitch your business
Solid Lead Generation Plan For
Industrial Companies Web Design
Search Engine Optimization (SEO)

With our smart search engine optimization techniques, get recognized by search engines and your global-local visitors. Helping searchers find your services within seconds with superfast page landing and full-on page optimization.

Deep Keyword Research

Mobile-Responsive Website

Resourceful Site & Backlinks

Organic Lead Conversion
Content Management System (CMS)

Utilize our strong content management platform to take your services to the next level in the profound content field. The CMS team is adept at writing keyword-rich and well-managed content for your services at their best creative end.

Lead-Generating Links Wrapped

Complete Content Optimization

Increased Conversion Potential

Improved Brand Recognization
Targeted Pay-Per-Click (PPC)

We don't leave your custom PPC Ads just floating on the web but also retarget the users to multiply every click. By placing your ads on popular sites, your browsers become buyers.

Real-Time User-Targeted Ads

User Tracking and Analysis

Garner Immediate Results

Attractive Visual Elements
Lead Generation Magnet

Our lead generation magnet offers your visitors free assets and special deals like free webinars, e-books, discounts, and whitepapers to exchange their email/contact details significantly.

Drives Instant Sales

Spreads Brand Voice

Shared Interests & Goals

Builds User Community
Responsive Industrial General

Company

Website Design Helps Unify

User Experience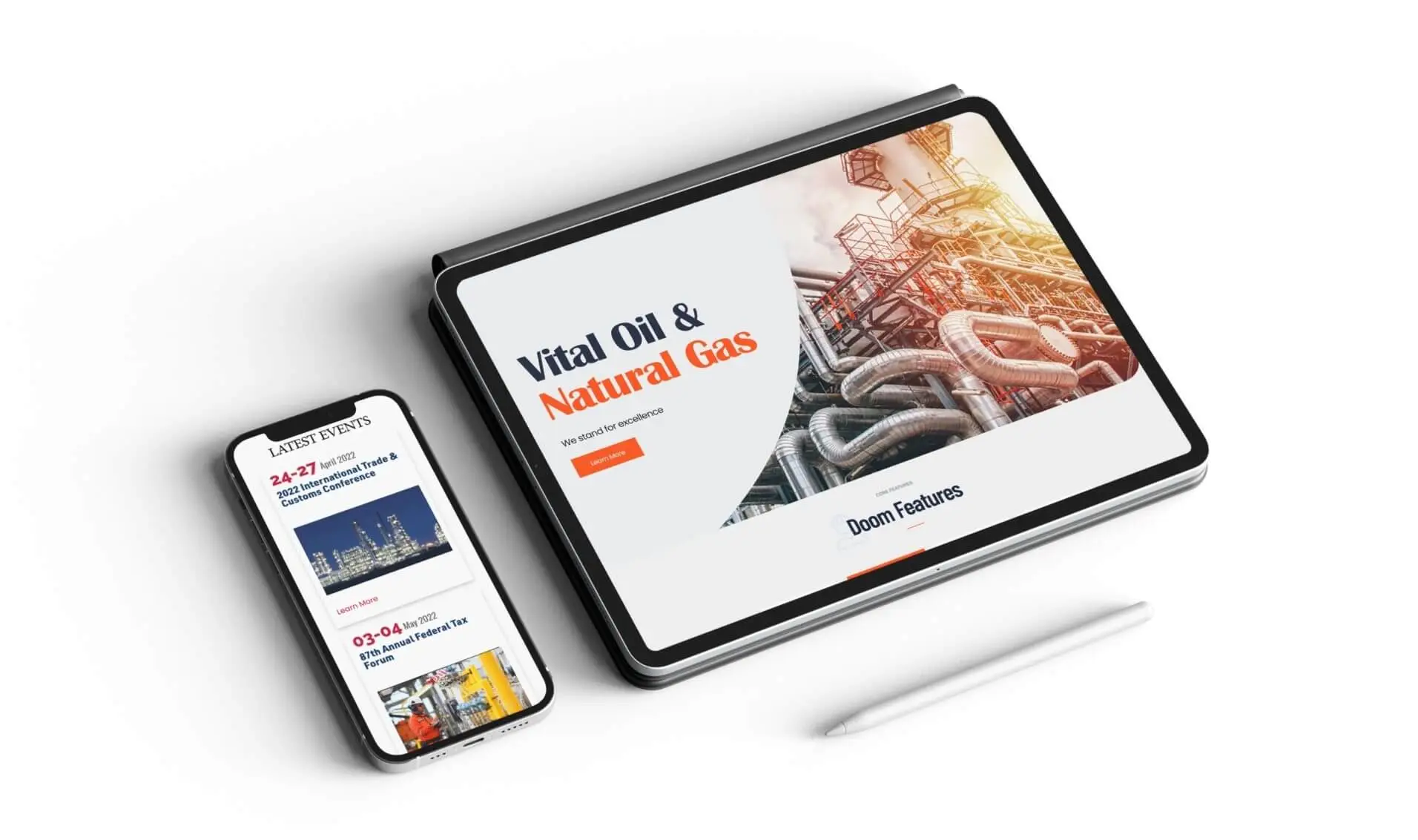 Boost Search Rankings

Adopt responsive web designs so you can make your website more competitive by earning a higher ranking.

Consistency In Design And Brand

If visitors must do a lot of zooming, shrinking and pinching their screens during their first visit, they're likely to give up and try another website.
Reach More Customers

People don't even need to sit down at desktop or laptop computers to shop. They can find everything they want on their smartphones.

Optimize Page Experience

If a site isn't optimized for smartphones and tablets, it will also take more time to navigate, which can frustrate customers to a point of no return.
How We Make And Serve Your
Industrial Companies Website
The Innovative Design Process
STEP 1
DISCOVER
Our team engages in extensive research to discover your specific needs and provide you with tailored solutions.
STEP 2
PLANNING
The planning involves robust mapping and preparing a blueprint for the entire project and procedures.
STEP 3
DESIGN
During the design phase, our UI/UX design team prepares a user-friendly design for delighting your users.
STEP 4
DEVELOPMENT
Our back-end developers integrate and optimize your systems, our front-end developers are bringing creative and user experience to life.
STEP 5
TESTING & LAUNCH
We perform extensive system testing to validate that our deliverables are ready for the real world and your users.
FAQ About Keyideas
General Company Website Design
Not more than a thousand but there are numerous benefits of having a highly credible website that can derive more website traffic & visitors to your website. With a highly-responsive website designed by our experts, your industrial companies website design will flourish with a considerable increase in your ROI.
Our team has a major focus on your content's SEO to rank it higher on popular search engines like Google, Yahoo, and Bing. We follow all SEO-friendly practices to get exceptional results. Check our SEO Pricing page for more details.
We consider all of our clients equally, so we have different budget-friendly packages available according to your requirements.
We maintain our projects regularly .We also provide ongoing maintenance and support to ensure that your website remains up-to-date and runs smoothly. Elevate Your Industrial Company's Online Presence with Expert Website Design.
Mordy Karsch
Giving Back Promotions, San Francisco, CA
I had an amazing experience working with Keyideas - an excellent team of developers.

Isaac Gottesman
dimendSCAASI, Chicago
I would not hesitate to recommend Keyideas as a superior development house.

Lets Do Great Work Together!
Discuss your ideas. Connect now
We've successfully delivered over

leads for the client