Top Home Energy Website Design
#1 Home Energy Website Design Company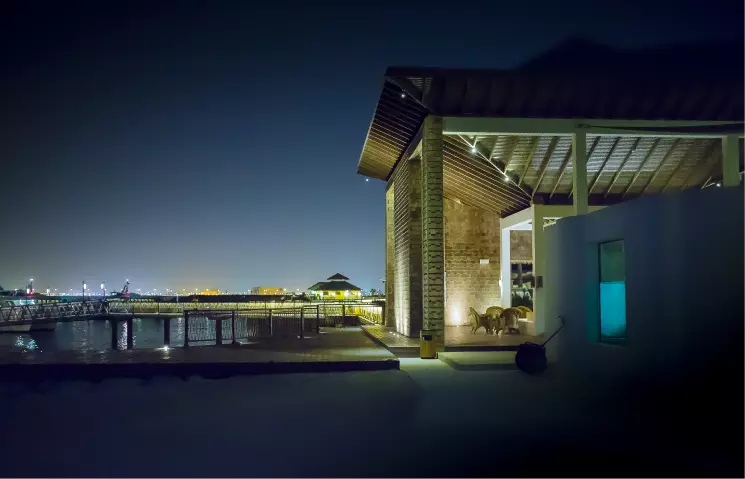 Premium Home Energy Website Design And Development Agency
Build a unique Home Energy website from scratch or update your site with our Home Energy Website Design. Begin attracting more customers and driving more revenue by improving your web design with help from Website for Home Energy Companies!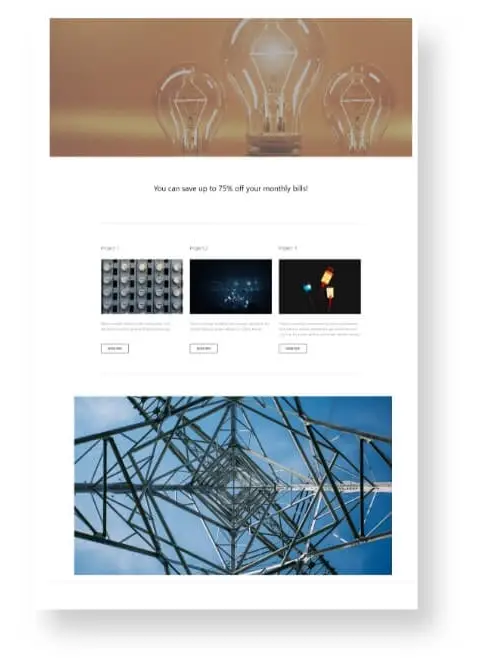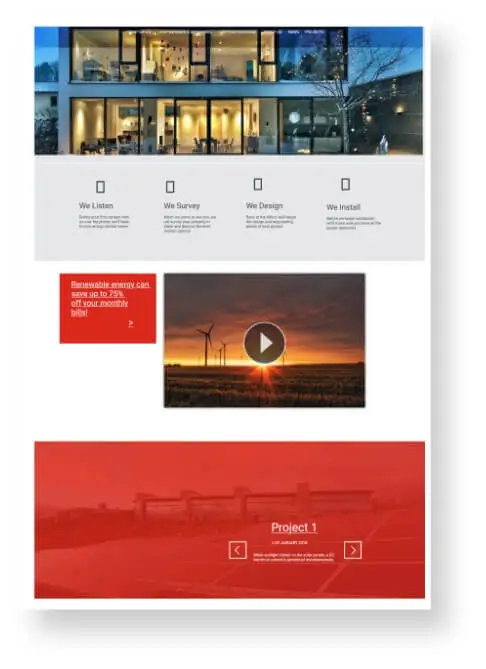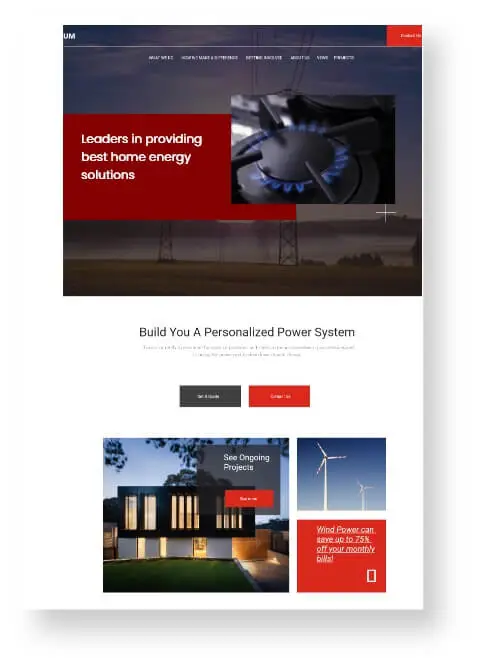 Interactive and Creative Design For your Home Energy Website Design
User-Friendly Responsive Design
We provide information that is easy to find for visitors to your website. Adding other helpful navigation tools like the search bar, and Vertical menu, Horizontal bars to enhance the user experience
Creating appealing Home Energy Website Design
Providing more accessible information
Letting visitors stay longer on the website
Integrating CTAs
Providing CTAs like Requesting a quote for a Home Energy Service, Signing up for an email newsletter, Following your Home Energy company on social media, etc. Our team Includes a CTA on every page to keep our visitors engaged and moving through the sales funnel.
Encourage your visitors to interact with your brand more thoroughly.
Serves as a guidepost, instructing users on what to do next.
Expands your customer base and boost sales.
Integrating Blog – News, Tips, Guides
We are integrating a blog section to post news of your home energy services, Tips for saving energy, and guides for home energy services. Providing updates about your energy prices, the location of your home energy sites, and more.
Boost the online visibility of your website
Obtain new clients by sharing your blog post on your social media channels.
Create an online neighborhood for your home energy company.
Success Stories
We are using your customers' success stories as a marketing strategy to drive traffic. Our team provides your client experiences on home energy services.
Humanizing your brand and demonstrating the value
Utilizing client success stories to unlock insightful data
Highlighting every individual achievement in real-life scenarios
Compelling Content
Our Professional content writers create content for home energy services with engaging headings, easy-to-read fonts, and bulleted lists.
Visually appealing background and text colors
Images in between the text content
Eye Catching text formats and fonts.
Case Studies
In this section, we show your home energy projects, the challenges you have faced during your electricity and natural gas services, and how you have efficiently solved them.
We show off your expertise.
Boosts your credibility and inspires new initiatives.
Encourages personal development. And communication.
Scheduling a Demo
According to research, 50% of clients need help setting up company meetings. We overcome this issue in our home energy website design by giving an effective Demo Scheduling Section. across multiple channels instantly
Live interaction with your trained employee
Increasing your show rates on scheduled demo meetings
Making it simple for customers to book appointments
Integrating Social Media
Keyideas integrates links to your social media accounts across your website. We enable visitors to follow you, share your posts, and include links to various pages on your website and social media accounts.
Becoming more visible and developing a stronger brand.
Attracting more clients
Increasing sales
User Account Page
This section enables potential customers to create their accounts by giving them their email accounts. On login, their account will provide their home energy usage details, bills, reports, status, and updates.
This valuable tool provides both customer engagement and retention.
Increases ROI and Positive Brand Reputation.
It brings you Customer Loyalty.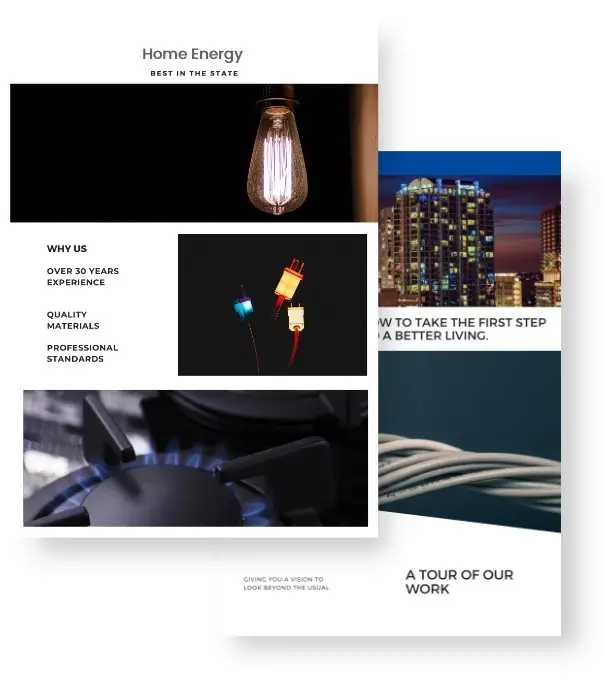 Search Engine Optimization
Attract new customers from new audiences thanks to searching engine optimization features like meta descriptions and keywords.
Our Home Energy Web Design Makes You More Money
Your very own custom design for an energy website
Increase in site traffic by as much as 350%
100% customer satisfaction
Our customer satisfaction is higher than 97% because we make sure every customer is thrilled with their design before the launch.
Home Energy Web Design is at your fingertips
Increases customer sales
Identify customer trends
Home Energy Website Design Have Better Competitive Advantages
UI / UX Design

With the help of UI and UX design, you can gain the trust of your target audience by giving them what they need. Long-term user engagement on your website results from excellent UI/UX design.

Uniqueness And Branding

Your brand identity is a promise to your customers and your companys personality. Your product should impact your customers long after the transaction is complete.
Flexibility And Customization

Flexible websites will automatically adjust to fit different screen widths. Create a website with the precise components needed to engage visitors and satisfy their needs.

Better Security

A websites security can also be increased with a custom website design. Integrate cutting-edge security features into its design to ensure a website is safe from hackers and other security risks.
We Provide Web Design Solutions To Make Your Home Energy Business Successful
Search Engine Optimization

An SEO marketing strategy is a detailed plan for increasing the number of people who visit your website through search engines.

Customer Satisfaction

The level of customer satisfaction increases when you give on-time delivery. Customers are more inclined to continue with you through good and bad times if they are more satisfied with your services.
Affordable and Budget Friendly

Affordable web design does not equate to a low-quality design. Provide a professional website design with the best usability and utility while keeping costs Budget Friendly.

Business Experience

We have more than 16 years of experience in this business. Utilize our innovative and personalized website design solutions to stand out.
We Make It Easy To Convert Your Website Visitors, Into Customers
The Innovative Design Process
STEP 1
DISCOVER
Our team engages in extensive research to discover your specific needs and provide you with tailored solutions.
STEP 2
PLANNING
The planning involves robust mapping and preparing a blueprint for the entire project and procedures.
STEP 3
DESIGN
During the design phase, our UI/UX design team prepares a user-friendly design for delighting your users.
STEP 4
DEVELOPMENT
Our back-end developers integrate and optimize your systems, our front-end developers are bringing creative and user experience to life.
STEP 5
TESTING & LAUNCH
We perform extensive system testing to validate that our deliverables are ready for the real world and your users.
Frequently Asked Question About Our Home Energy Website Design
It's essential to regularly update and maintain your website to make sure it's operating at peak efficiency. Maintaining your website properly helps to ensure site security, promote returning traffic, attract more new visitors, and more.
An excellent website could significantly impact your business, especially in terms of how your target market and potential customers see you. An outstanding website design has the following effects on your business since first impressions matter: Creates credibility and Develope trust with the users.
Keyideas provide a website that is easy to navigate, mobile-friendly, and user-friendly with appealing visual aspects. It will attract customers and helps to reach your goal. Check our Web development services for more details.
Mordy Karsch
Giving Back Promotions, San Francisco, CA
I had an amazing experience working with Keyideas - an excellent team of developers.

Isaac Gottesman
dimendSCAASI, Chicago
I would not hesitate to recommend Keyideas as a superior development house.

Lets Do Great Work Together!
Discuss your ideas. Connect now
We've successfully delivered over

leads for the client
© Copyright 2023. All Rights Reserved.