Breweries Website Design
Breweries Web Development Company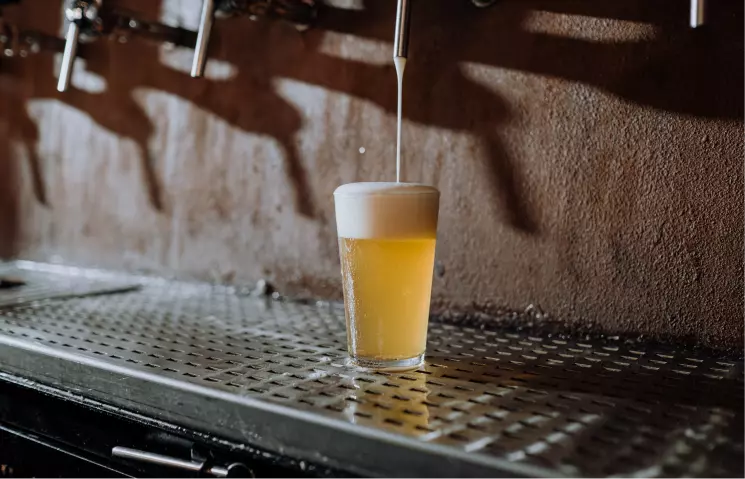 Breweries Web Design And Development Agency
Beer Website Design – Are you new to brewing and are you currently developing your business plan for your brewery? Let's say you need a custom breweries web design which functions to meet the fast-trending demand for rich user experience.
Get Our Top Expertise For Your Breweries Web Design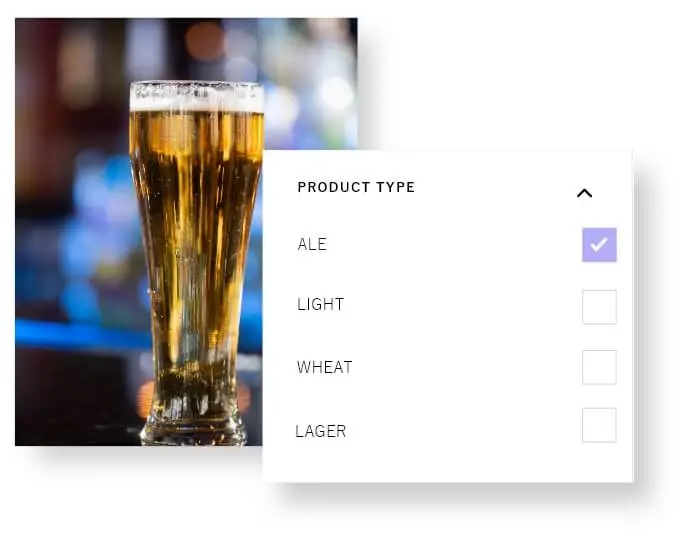 Showcase Menu Of Breweries Web Design
Maintain a simple and well-organized navigation menu on your brewery website. Ensure that important sections like "Our Beers, About Us, Events, Store and Contact" are present.
Engaging customer experience
Increased visibility
Improved accuracy
Increases efficiency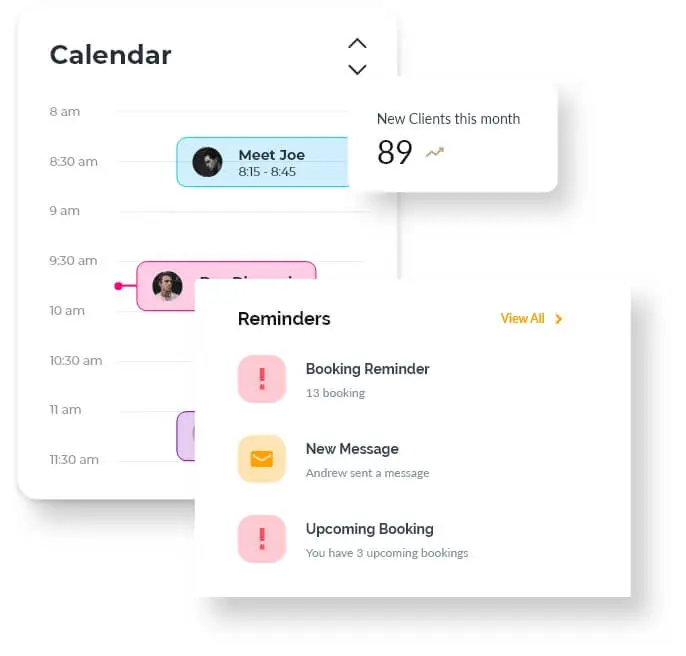 Promote Season and Short-Run Drinks
Fear of missing out on something is a major sales motivator. beer lovers love seasonal and limited-edition releases very much. Seeing something different every season is great.
Increased Incoming Traffic
Increase in Sales
Developing Brand Identity
It Creates Consistency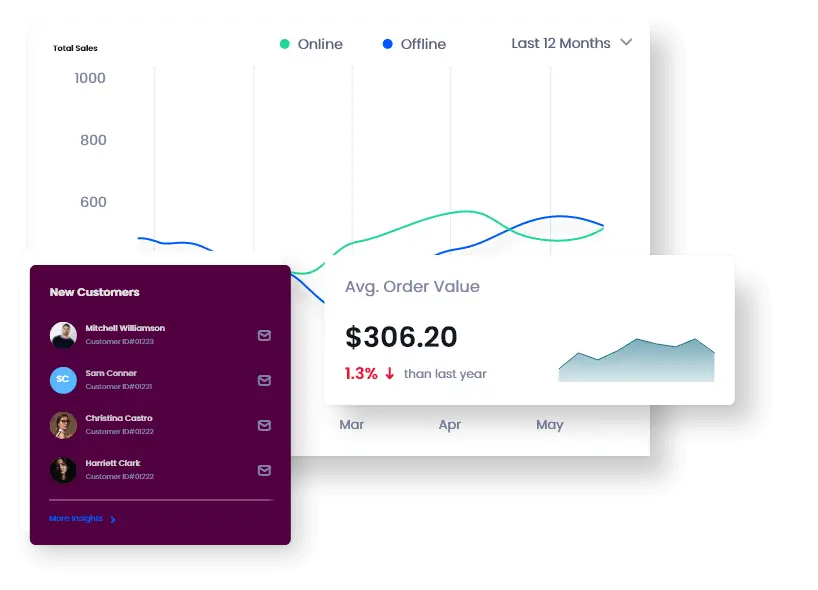 Detailed Product Descriptions and Beer Profiles
On your brewery website, give thorough explanations of your products and beer profiles. Add critical details like the beer's style, ABV, tasting comments, and suggested food pairings.
Provides Easy Data About The Customer
Easy To Analyze Sales
Provides Quick Overview Of Progress
Easy To Collect Data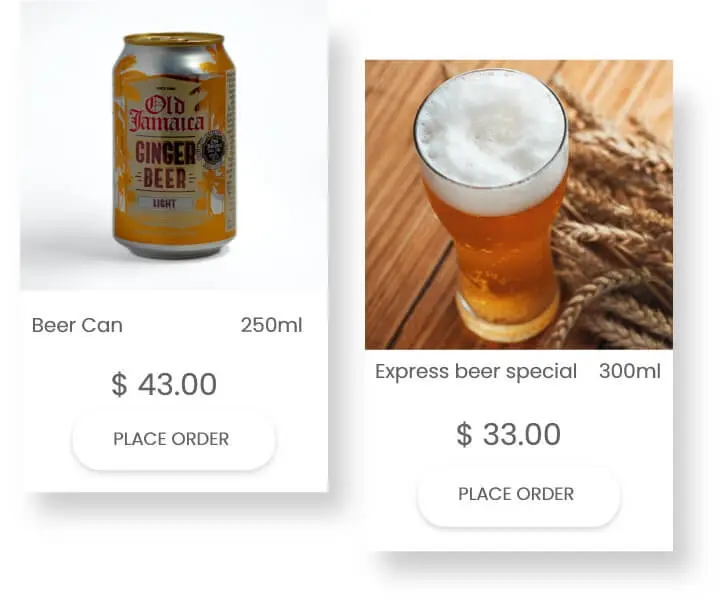 Integrated E-Commerce
By including an online store into your brewery website, you may increase your revenue streams. Via a smooth online shopping experience, sell goods, beverages, and event tickets directly to customers.
Engage Shoppers
Control Merchandising And Inventory Rules
Deliver Relevant Content
Drive Traffic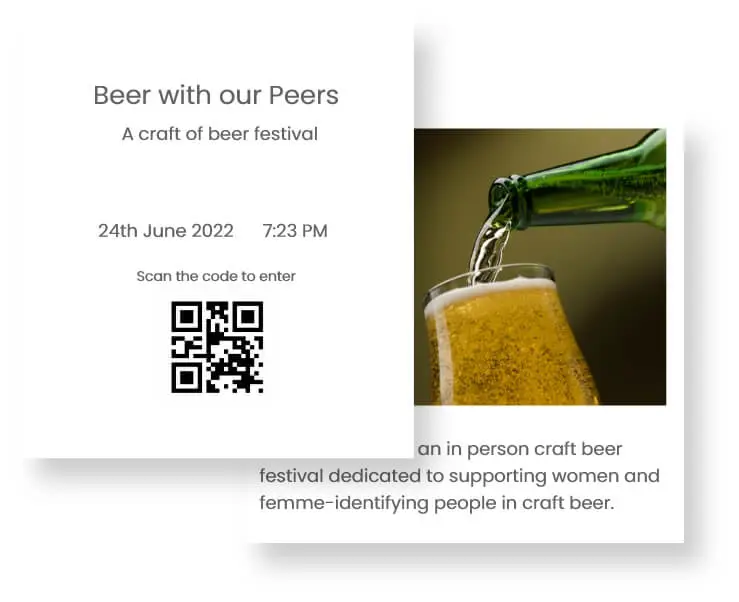 Culture And Events
Make sure your event description is worded clearly and without any grammatical or spelling issues. Users are diverted from your genuine event by errors.
Strengthen The Unity Of The Group Members
Makes Working Life Easier
Sense Of Community
Attracting And Retaining Businesses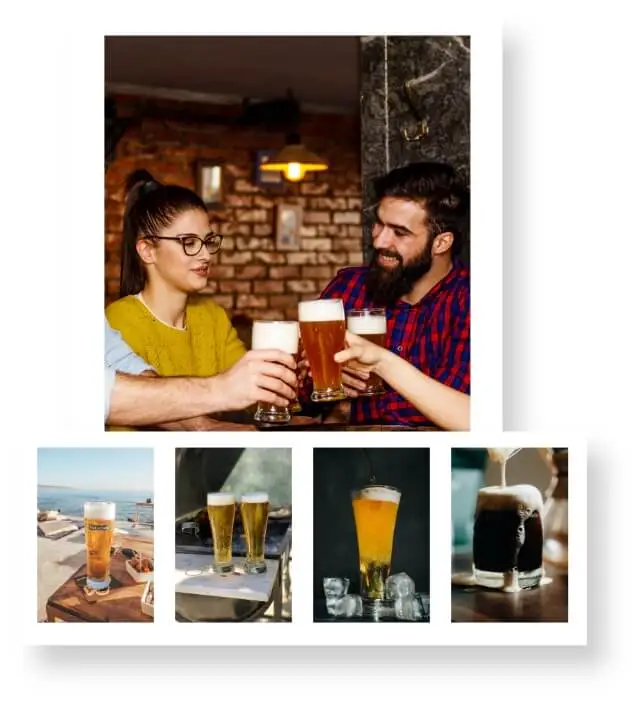 High-Quality Images and Videos Showcasing Your Products
There are a thousand words in a picture. Employ top-notch photos and videos to promote your brewery and beer goods online. Give your guests a visual tour to entice them to learn more and eventually try your beverages.
Easy Way To Attract Consumer
Builds Trust
Deliver Targeted Messages
Highlights Social And Cultural Values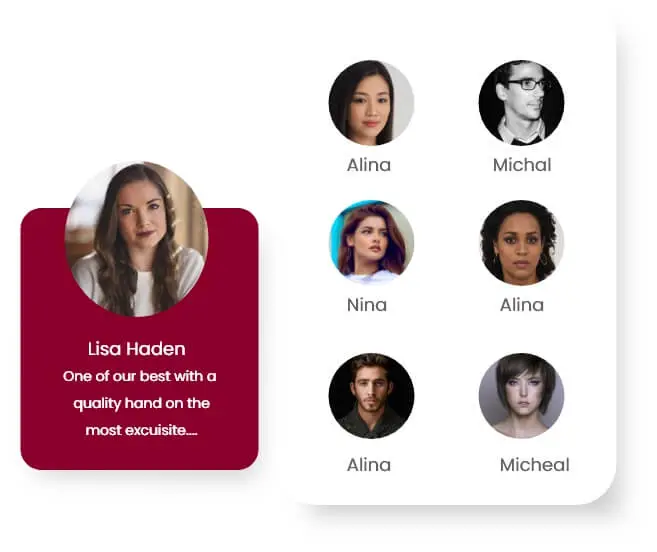 Membership Club Sign Up
The websites of several of our brewery clients also has membership-based clubs that customers can join. You've probably read about the advantages of providing these kinds of membership or loyalty programs, and when you allow clients to sign up online, you make it simple and handy for them.
Helps You Meet New Friends
Networking Opportunities
Attract New Members
Keep Existing Members Engaged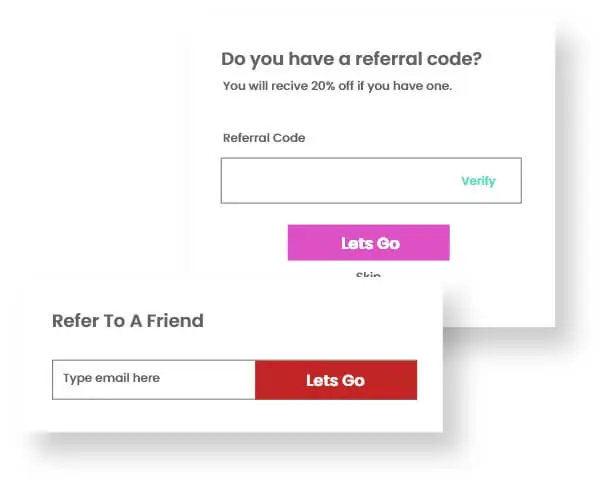 Contact Information and Location Details
Include clear contact information and location facts on your website to make it simple for people to contact and locate your brewery. Provide directions, your address, a phone number, and your email address.
Responsive Mobile Friendly
High-Value, Trusting Customers
Customer Satisfaction Measurement
Identifies Loyal Customers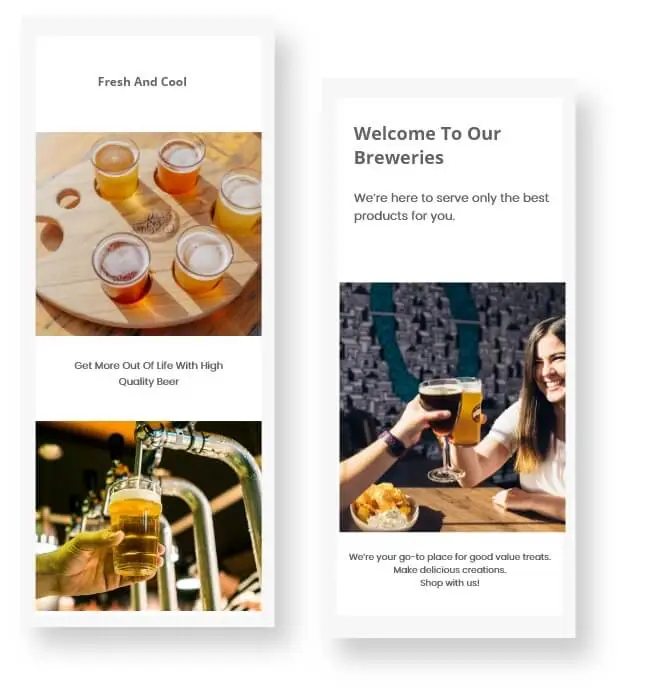 Testimonials and Customer Reviews
On your brewery's website, highlight client testimonials and reviews to establish authenticity and trust. Encourage happy clients to write reviews and share their insights.
Visually appealing design
High quality design
Represents your brand
Easy to navigate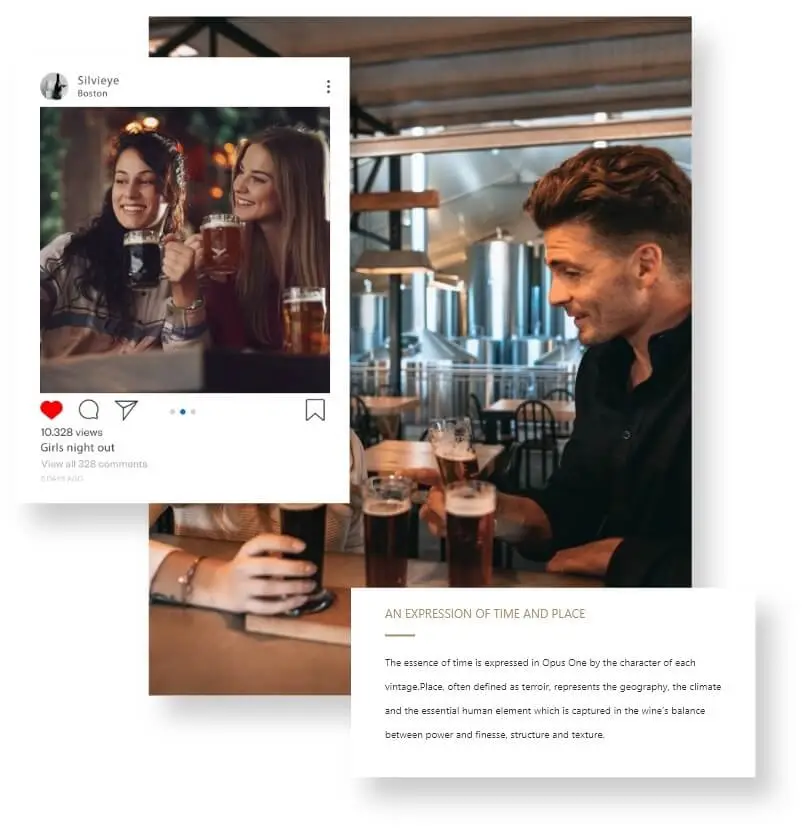 Social Media Marketing
The benefits of social media marketing also include increased consumer loyalty. Customers feel valued and heard when they may speak out or make comments.
Exceptional customer service
Engagement via Newsjacking
Build customer loyalty
Impact buying decisions
We Provide Web Design Solutions To Make Breweries Website Successful
Website Design
Great first impression and user-friendly interfaces
Cross device Compatibility
Seamless user experience across devices
Review and Rating System
Builds users trust and adds more credibility
Maintenance and Support
Ensuring minimal downtime and optimal performance
Search Engine Optimization
Improves Search Rankings
Content Marketing
Builds users trust and adds more credibility
Conversion Rate Optimization
Marketing Services to grow business 200%
Affordable Pricing
Lower Total Cost Of Ownership & Higher Return on Investment
FAQ About Breweries Web Design
Mordy Karsch
Giving Back Promotions, San Francisco, CA
I had an amazing experience working with Keyideas - an excellent team of developers.

Isaac Gottesman
dimendSCAASI, Chicago
I would not hesitate to recommend Keyideas as a superior development house.

Lets Do Great Work Together!
Discuss your ideas. Connect now
We've successfully delivered over

leads for the client