Specialized Technical Schools
Website Design

Services
Want to break new learning records? Let's see how! Customized Technical Schools Website Design assists you in unfolding your school legacy with smart web design & lead-converting strategies. Our Schools Web Development Services help you to 3X your reputation management with modern digital solutions.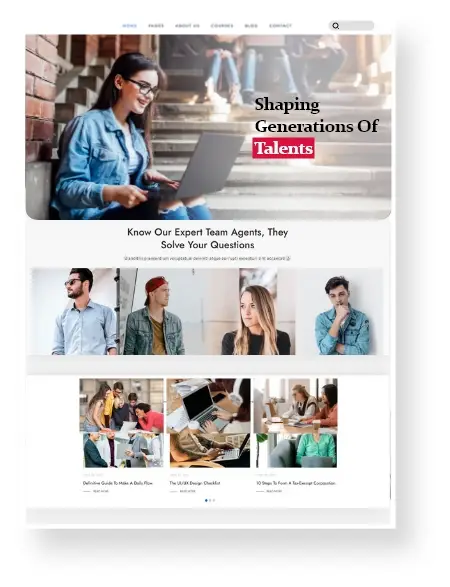 Modern
Features
For

Technical Schools Website Design
Unique-Accessible Designs
Do you know we prefer an immersive web experience which revolves around open exploration, visual creativity, and rewarding interactions? You can achieve the same by immersing into our uniquely blended mobile-first and responsive web designs.
100% original UI/UX designs
Mobile-first approach
Rich, HD infographics
Custom-fit made for your entity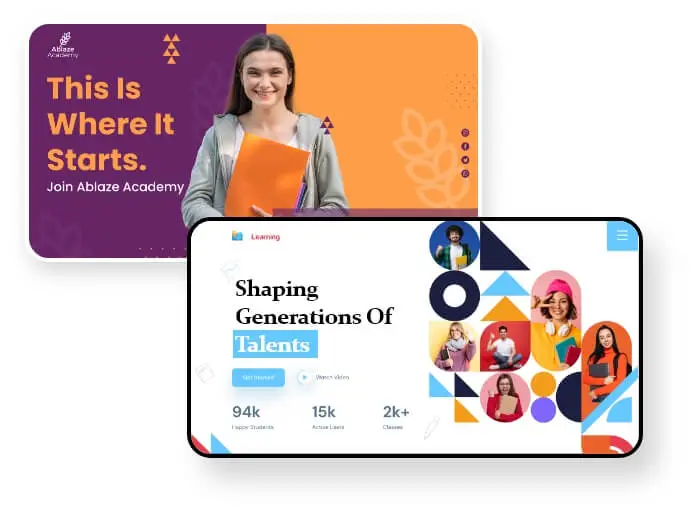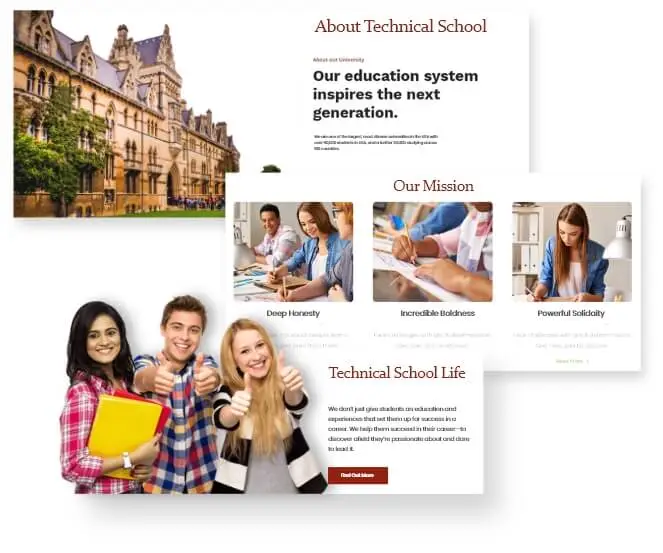 Management Service Folder
This is the top-most highlighted part of your technical schools website and should be well-handled. Well how? The answer is simple with clean, necessary and responsive services segmentation, you can represent your key services responsively.
Drop-down service folder
Clean, actionable CTAs
Color palette options
Easy to edit & customize
School Virtual Gallery
Before the newbies register themselves, let them enjoy your school's virtual tour so that they can get a better understanding of the overall infrastructure. With our 360° virtual tour gallery, you can effectively display your beautiful school surroundings.
Highly-optimized tour experience
Engaging photos and videos
Proves as a better school guide
Creative captions highlighting each spot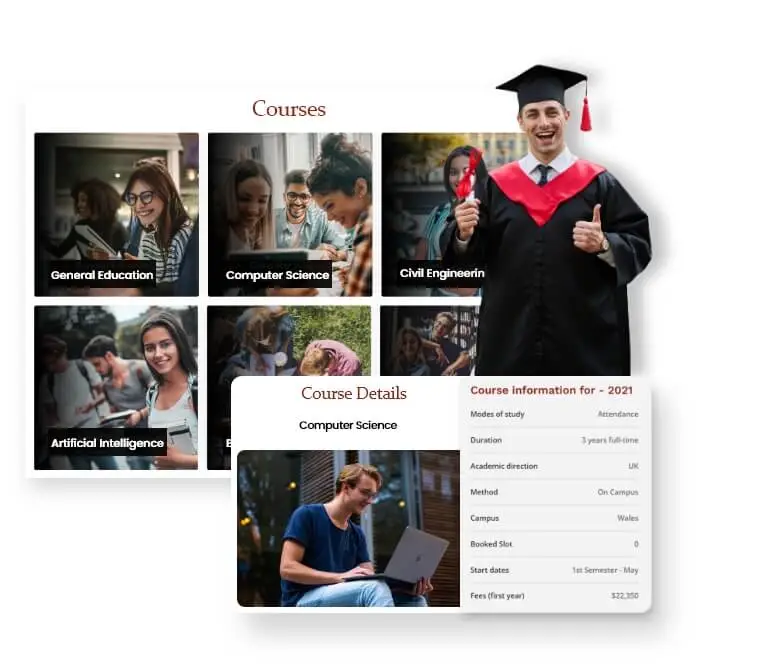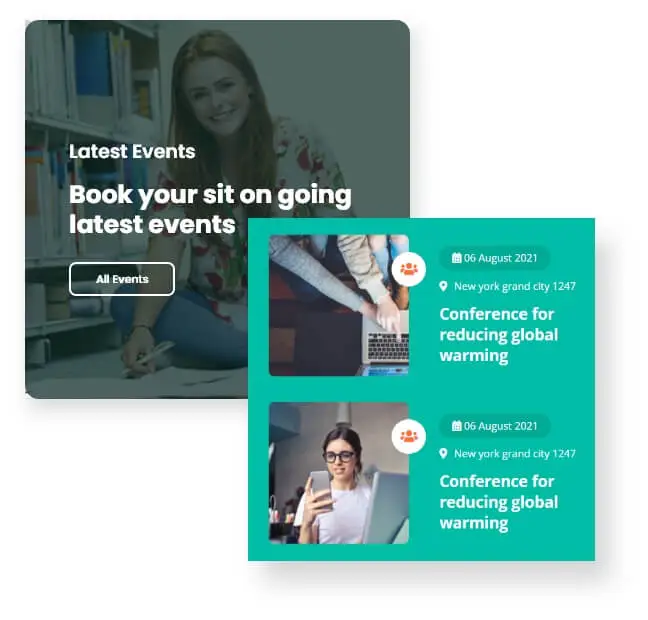 Course Dashboard Panel
Educate students what and how your courses can change their lives. By designing a seamless event and course panel on your website, we can acknowledge the curious learners about all kinds of available courses.
Brief, crisp description of each section
Clean organization and distribution
Highlighting course name(modules) and timespan
Interactive flowcharts/practical images
Interactive CMS
Maintaining a CMS managed by successful students, sounds charming? We can help you here as well by integrating a content management system from the best platforms on your technical schools website design.
Featuring campus life & regular activities
Embedding group discussion & event videos
Life-moving tips/guidance for freshmen
Open-source backend option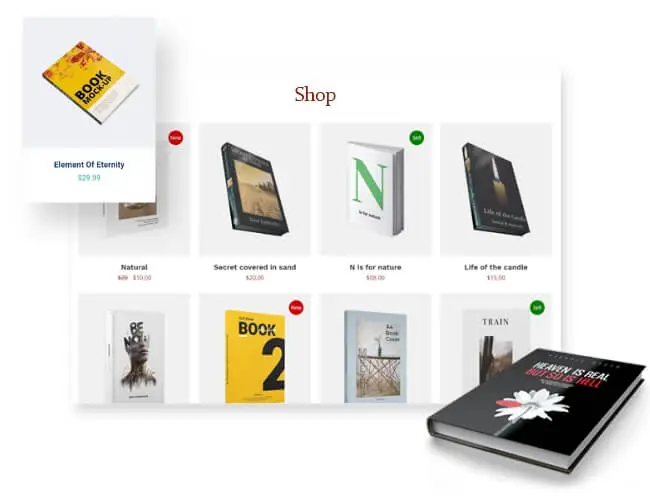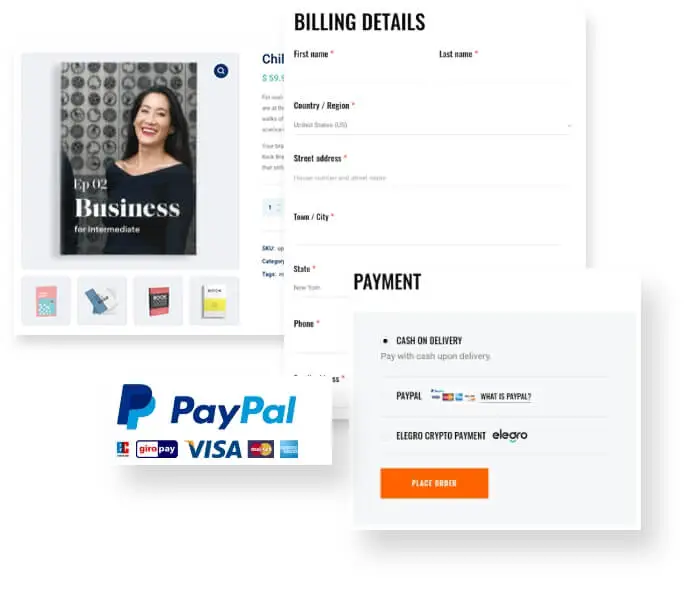 E-commerce Donation Page
Let's attach a short donation page to allow your visitors easily make donations. With our easy-to-use e-commerce donation page, you will be able to follow easy fund management and further processing/formalities.
Integrated with alumni database
Easy donation status tracking
Quick payment runaways
Completely secure process
Cloud-Based E-Library
How convenient is that if all your data is saved on the cloud? With our cloud-based tool, you can be assured that your content is always accessible from anywhere, anytime. Now no more backup fears or overloaded files!
Update as and when required
Reflects changes in student eBooks
Large storage inventory- Power managing
Occupies no extra space- Saves you even more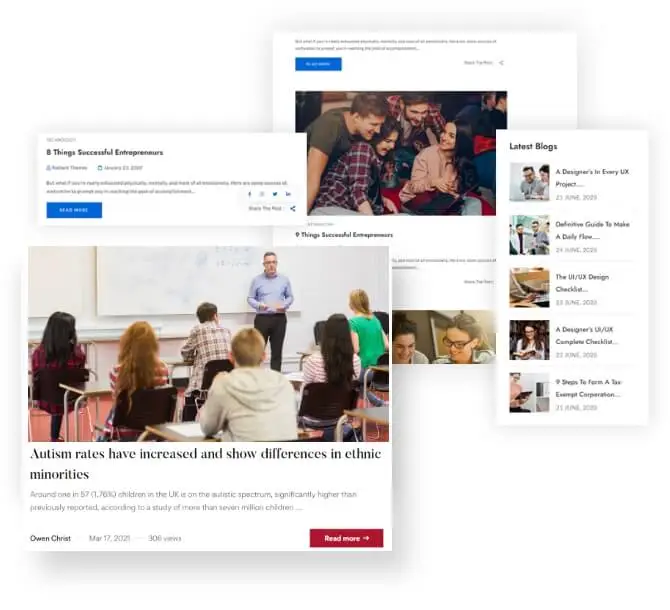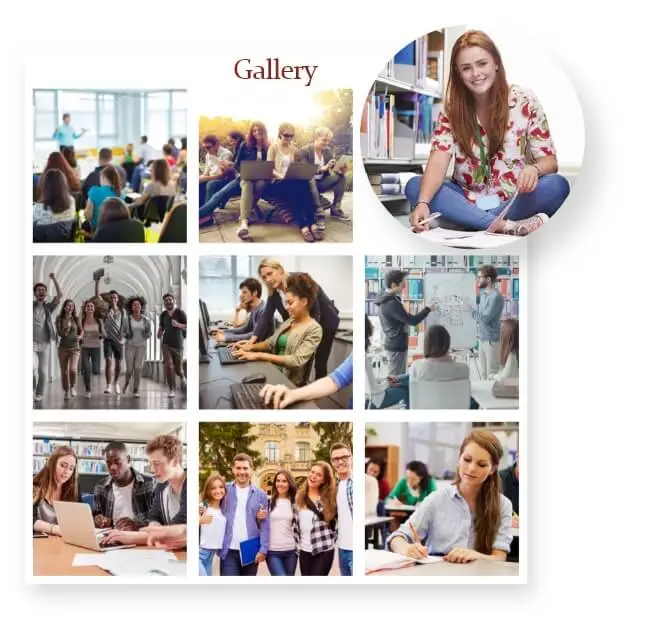 School Event Gallery
Add and update what's happening at your school in real-time. With an event-specific gallery on your website, you can inform students about latest programs, activities and functions along with the timings and locations.
Visual consistency with HD images
Spotlighting past/recent events
Event description and core message
Upcoming event notifications & reminders
Tactful Marketing Automation
Performing proper user analysis and tracking results is the your approach towards marketing. We help tech-schools improve their data and analytics capabilities by tracking user activity, lead journeys and create better segmentation models.
Better decision making tool
Expand your services effectively
Follow latest marketing tactics
Focused lead-generation planning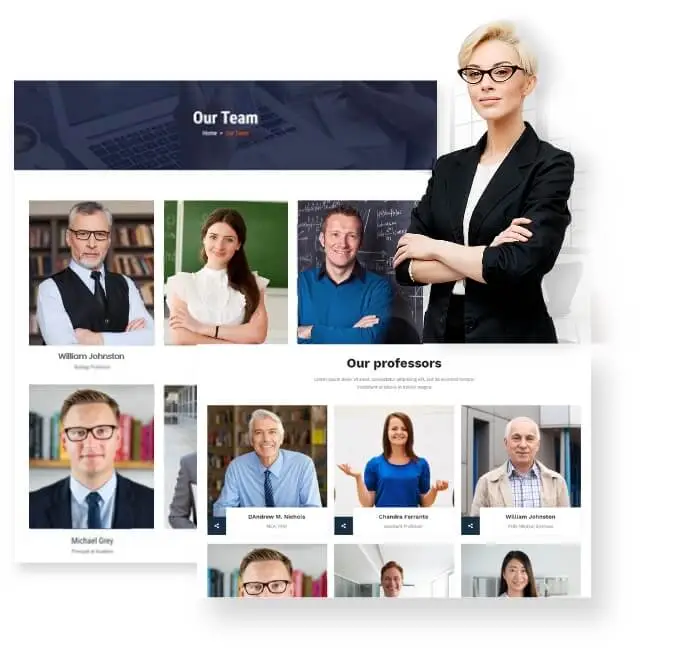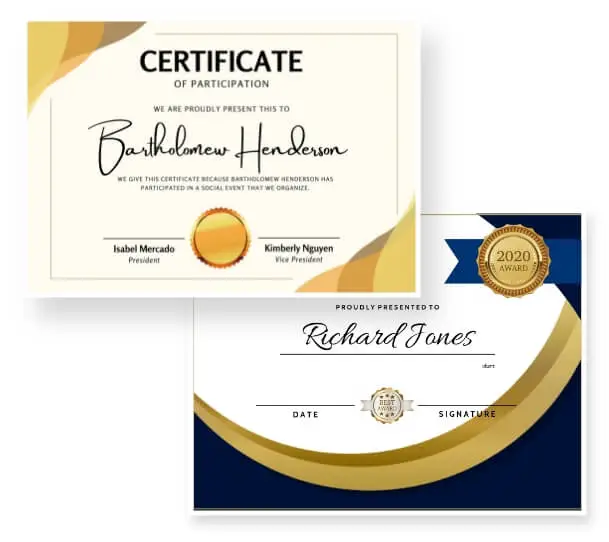 Tech-Staff About Page
Presenting your key staff members, professors, their specific roles builds a sense of familiarity among the students. Our aim is to meet the best convincing methods to represent your technical school legacy impactfully.
Interactive storytelling approach
School history and timeline
What's your education philosophy?
Unveiling your unique specialty
Global Multilanguage Support
Being a technical school director, you must be receiving thousands of student applicants from diverse places/backgrounds. For an endless learning ecosystem, translation should not be a barrier. By integrating global multilanguage support on your website, we fill all the learning loop-holes.
Translates to multiple global languages
Increases your financial productivity
Encourages potential global applicants
No tech jargon- 100% accurate translation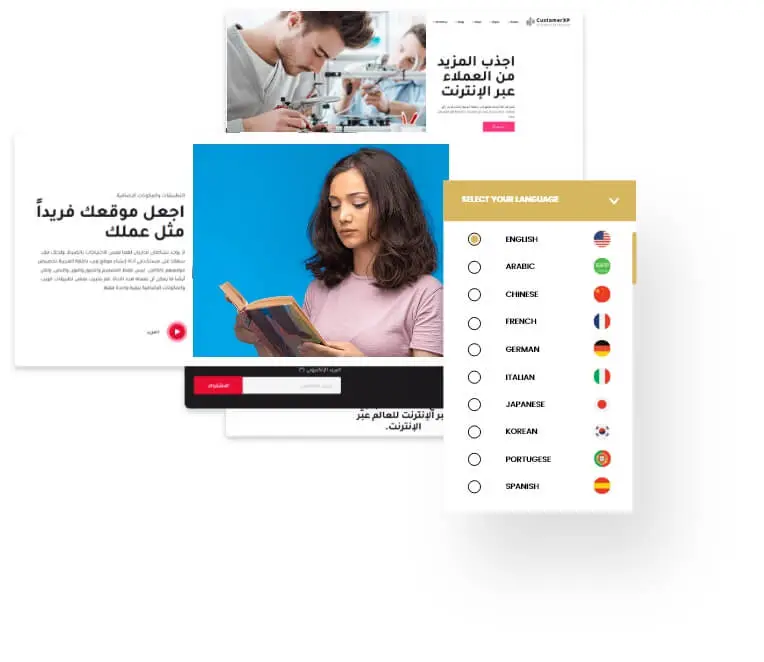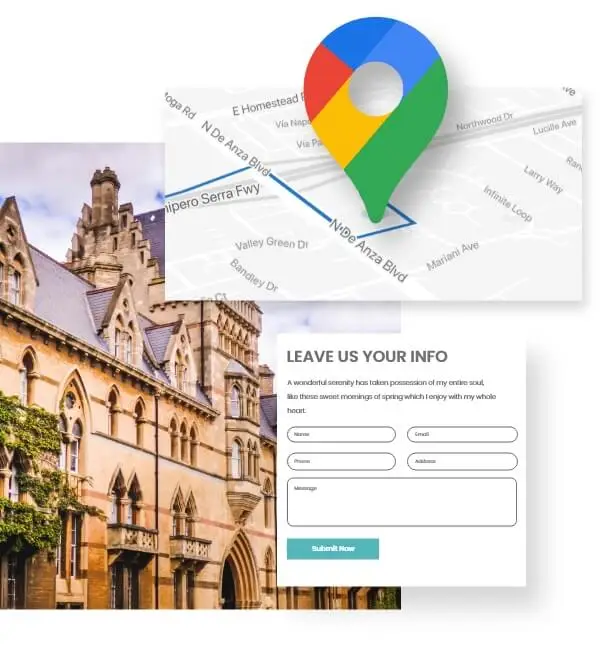 Google Map Integration
Students should be able to locate your institute without any trouble. To get things done rightly, we attach interactive google map on your technical schools website design. Now getting students rolling towards your school is easy!
Modern and flexible map designs
Easy-to-download map feature
Smart location spotting and tracking
High-definition location images
Tech Digital Marketing
Do you know 72% of online marketers state that content creation is their most effective SEO tactic? Digital marketing is a vast opportunity for technical schools to state and describe their courses in a meaningful way with the help of a creative digital marketing team.
Marketing automation strategies
School-focused posts on digital channels
Online PPC ads and SEO marketing
Customized flyers, logo and banners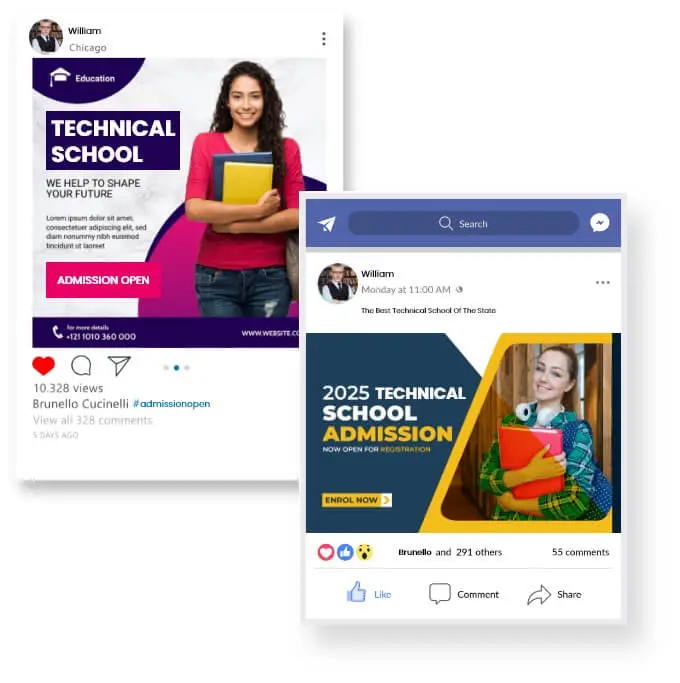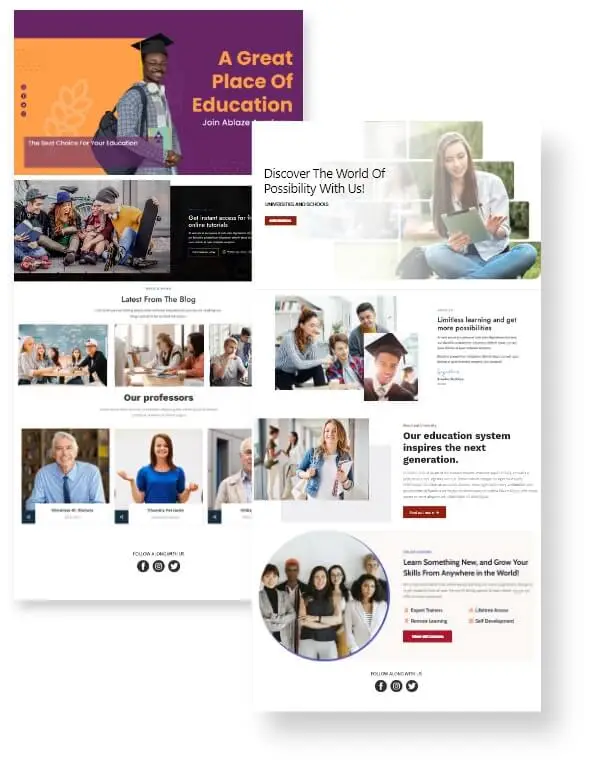 Hands-On Email Marketing
Email marketing is that tool which can set your technical school even one step ahead. How? Just ping enrolled students about your new announcements, events through knowledgeable online brochures, newsletters and creative emails.
100% original template designs
Targeted emails and message content
Customized emails and newsletters
Low investment- more returns strategy
Solid Lead Generation Plan For
Technical Schools Website
Search Engine Optimization (SEO)

With our smart search engine optimization techniques, get recognized by search engines and your global-local visitors. Helping searchers find your services within seconds with superfast page landing and full-on page optimization.

Deep Keyword Research

Mobile-Responsive Website

Resourceful Site & Backlinks

Organic Lead Conversion
Content Management System (CMS)

Utilize our strong content management platform to take your services to the next level in the profound content field. The CMS team is adept at writing keyword-rich and well-managed content for your services at their best creative end.

Lead-Generating Links Wrapped

Complete Content Optimization

Increased Conversion Potential

Improved Brand Recognization
Targeted Pay-Per-Click (PPC)

We don't leave your custom PPC Ads just floating on the web but also retarget the users to multiply every click. By placing your ads on popular sites, your browsers become buyers.

Real-Time User-Targeted Ads

User Tracking and Analysis

Garner Immediate Results

Attractive Visual Elements
Lead Generation Magnet

Our lead generation magnet offers your visitors free assets and special deals like free webinars, e-books, discounts, and whitepapers to exchange their email/contact details significantly.

Drives Instant Sales

Spreads Brand Voice

Shared Interests & Goals

Builds User Community
Responsive Technical

Schools

Website
Design Elevates User Experience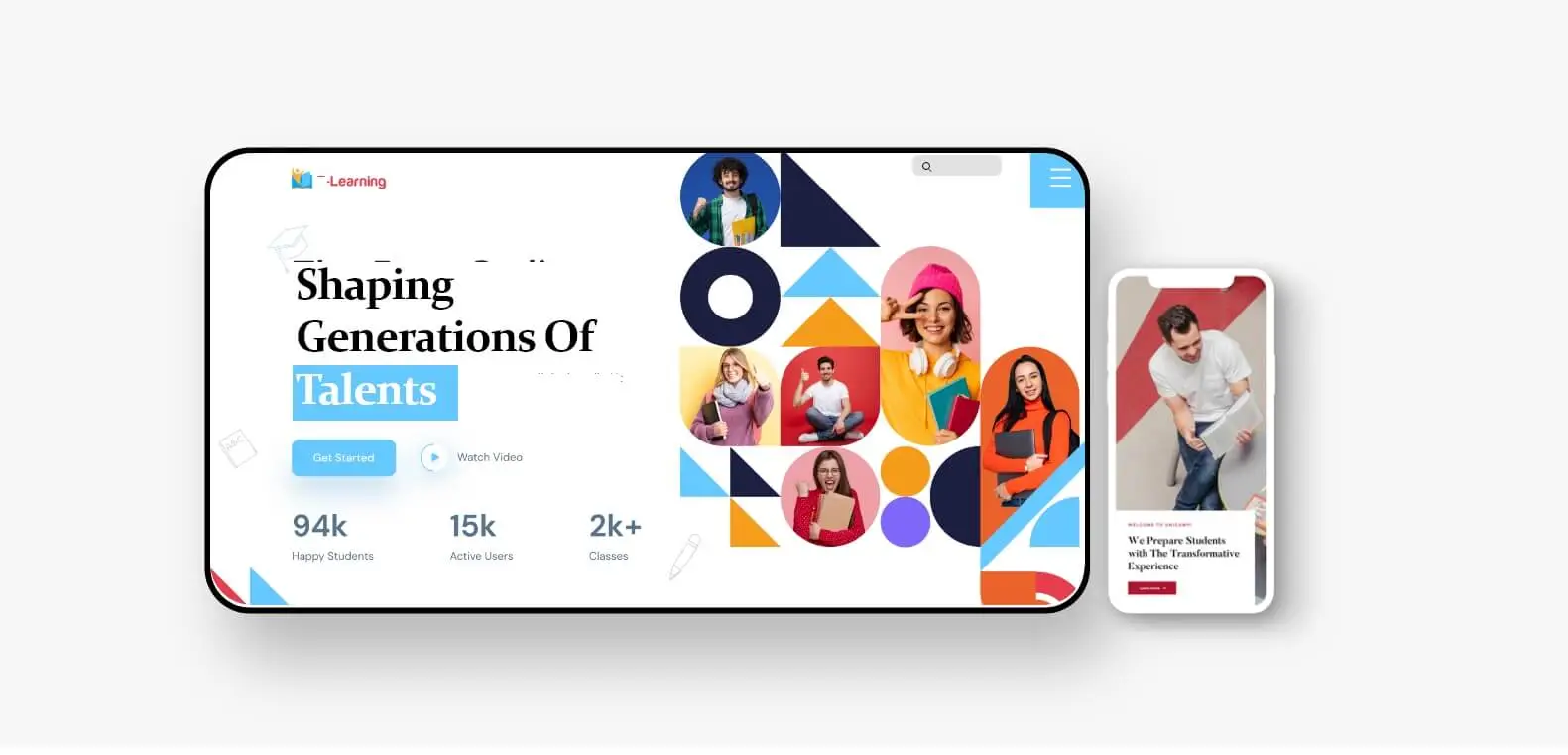 Boost Search Rankings

SEO is the most powerful way to drive more high-converting traffic to your website. With the right SEO practice, learners can easily find your technical school website on the first page of SERP.

Consistency In Design And Brand

Through our brand-fit UI-UX design elements, you can showcase learning opportunities, expand your brand voice and keep growing your loyal consumer base who keeps returning for more.
Reach More Students

Your 1st step to reach more students is your 24/7 active online website. Our CMS team smartly furnishes active backlinks and content part of your website. Now it's only a matter of time before your website gets up and keeps running.

Optimize Page Experience

With innovative designs & graphics, friendly user interface, responsive CTAs and engaging content, your technical school website can deliver rich learning experience to the students throughout the page.
How We Make And Serve
Technical Schools Website
The Innovative Design Process
STEP 1
DISCOVER
Our team engages in extensive research to discover your specific needs and provide you with tailored solutions.
STEP 2
PLANNING
The planning involves robust mapping and preparing a blueprint for the entire project and procedures.
STEP 3
DESIGN
During the design phase, our UI/UX design team prepares a user-friendly design for delighting your users.
STEP 4
DEVELOPMENT
Our back-end developers integrate and optimize your systems, our front-end developers are bringing creative and user experience to life.
STEP 5
TESTING & LAUNCH
We perform extensive system testing to validate that our deliverables are ready for the real world and your users.
FAQs About
Technical Schools Website Design
We offer a wide range of features for your technical schools website that drives more web traffic & converts visitors into members. Our developers provide your website with mobile-responsive UI, tight web security, powerful SEO, easy-to-use tools, smart backlinks, and more. To know more about our services, check our latestKeyideas portfolio page.
After the successful launch of your website, we promote your website on popular digital platforms like social media ( TikTok, Instagram, Facebook, Twitter), emails & newsletters, PPCs, Google ads, etc. to make your educational platform a hit across the online sphere.
We consider all our clients equally, so we have different budget-friendly packages available according to your requirements. From small-size services to large organizations, we provide technical schools website design services to all. We also offer online education website design services.
Yes, our Keyideas team provides you with free consultations to solve your business/project-related queries. You can easily contact Keyideas or email us at sales@keyideasinfotech.com. Take a look at our latest portfolio to learn more about our web design services. Checkout our LinkedIn Web development company page for more info.
Mordy Karsch
Giving Back Promotions, San Francisco, CA
I had an amazing experience working with Keyideas - an excellent team of developers.

Isaac Gottesman
dimendSCAASI, Chicago
I would not hesitate to recommend Keyideas as a superior development house.

Lets Do Great Work Together!
Discuss your ideas. Connect now
We've successfully delivered over

leads for the client