Mobile apps are everywhere and so are the development service providers. Finding the top mobile app development companies in the world can get tougher than it sounds. As smartphones usage has increased tremendously, businesses of all categories are giving utmost importance to mobile app development for customer engagement. Nowadays we live in a life full of devices, wearables, and smart things, and there are many opportunities for brands to improve their association with their clients through these apps. If you are a business owner or an entrepreneur looking out for an app development partner to bring your app ideas to life, these top 10 app development company list could be of great help to you — the list is sorted based on the parameter "Value for Money".
Keyideas
Keyideas is one of the most experienced players in the list of mobile application development companies. Keyideas has been reviewed on a wide range of parameters as they provide cost-effective quality app solutions and aspiring app entrepreneurs can get the best value for the money spent. The company has delivered a huge number of apps; outstanding in the list are a couple of Apps which already crossed 3+ million downloads. The company has been ranked as the top app development companies by Clutch.com, CrowdReviews.com, Goodfirms.co and Extract.co.
Specialties: iPhone, iPad and Android Apps, Web Design, Web Development, Mobile App Design, IoT, Beacons, Enterprise B2B apps, Retail, e-Commerce, Social, Travel, Lifestyle and Healthcare apps.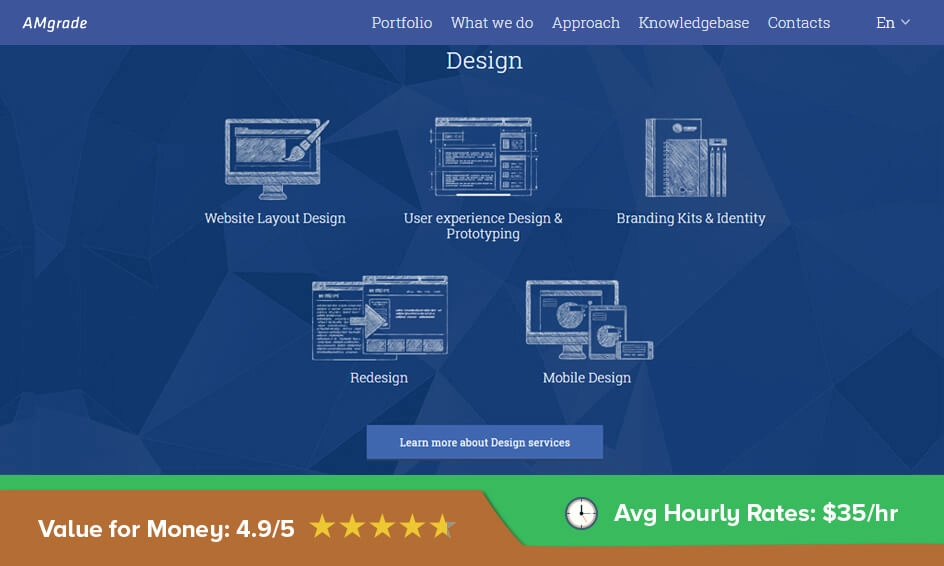 AMgrade
AMgrade is a German based web and mobile app development company one of the leading app development companies in Europe. Not limited to just mobile apps, the company delivers responsive web design and highly scalable backend server development services too.
Specialties: Mobile application development, Graphic design, Website development, App development, App design, Prototyping.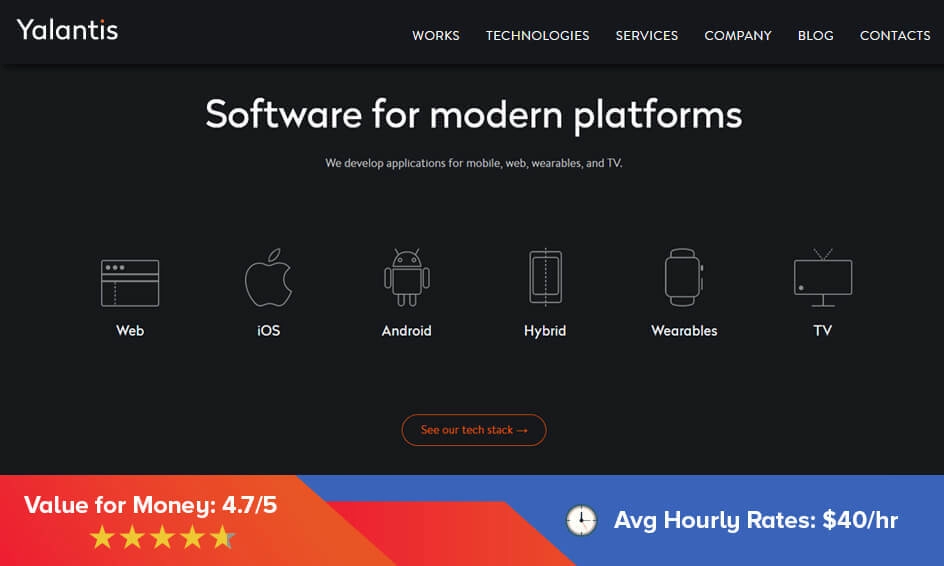 Yalantis
Yalantis is an app development company started by its skilled team members. They provide customers with a full range of development which includes innovative products and services. They are constantly taking further steps in their business to become the top mobile app development company for their clients. They have a huge number of successful applications and satisfied clients under their belt — which is the sign of their high capabilities.
Specialties: Mobile app development, backend server development, Enterprise apps, Social Apps, M-Commerce Apps, Utility Apps.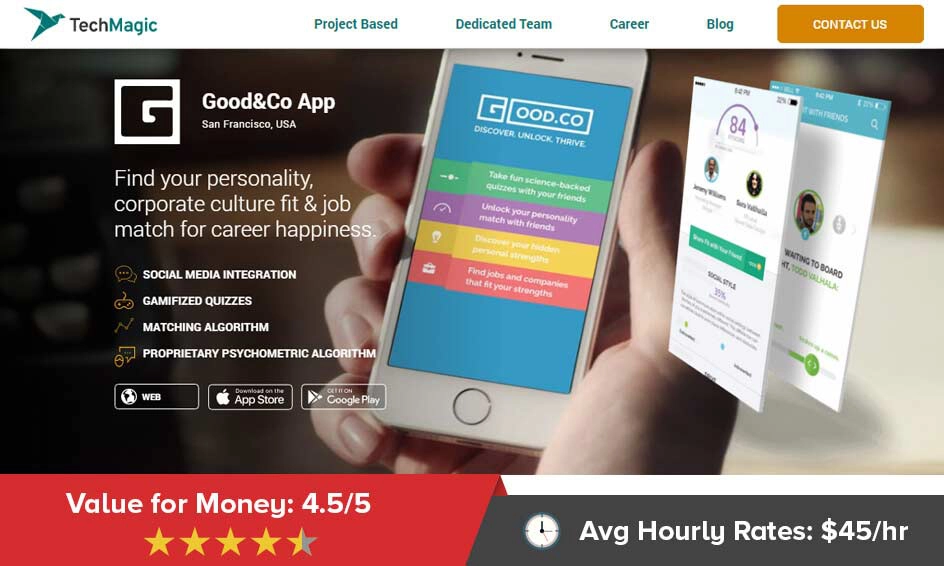 TechMagic
TechMagic is a development studio that helps startups and enterprises to create dedicated development teams. The company is experienced in native app development with complex Back-End(Node.js). With a highly experienced reliable team, they deliver projects on time by understanding the business needs of the client.
Specialties: Native mobile development (iOS and Android) and Web development with MEAN stack (MongoDB, Express.js, Angular, and Node.js).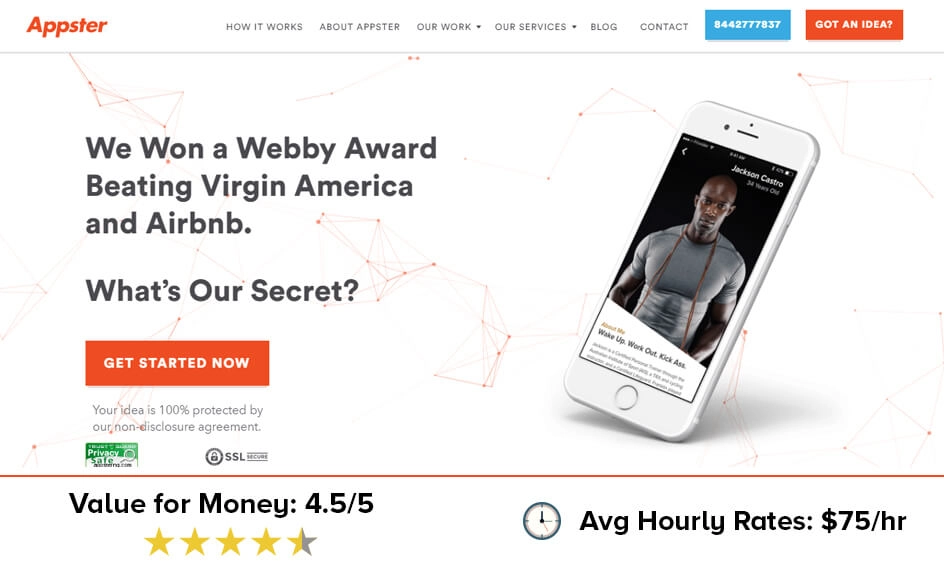 Appster
Appster is also one of the leading mobile app development company, has services in Australia and US. They work with really disruptive start-ups as their technology performance partner. They are opening many offices over the earth to join with business-people and entrepreneurs with the best ideas.
Specialties: App development, App design, Prototyping, iOS Development, Android Development, Mobile Apps, Product Management.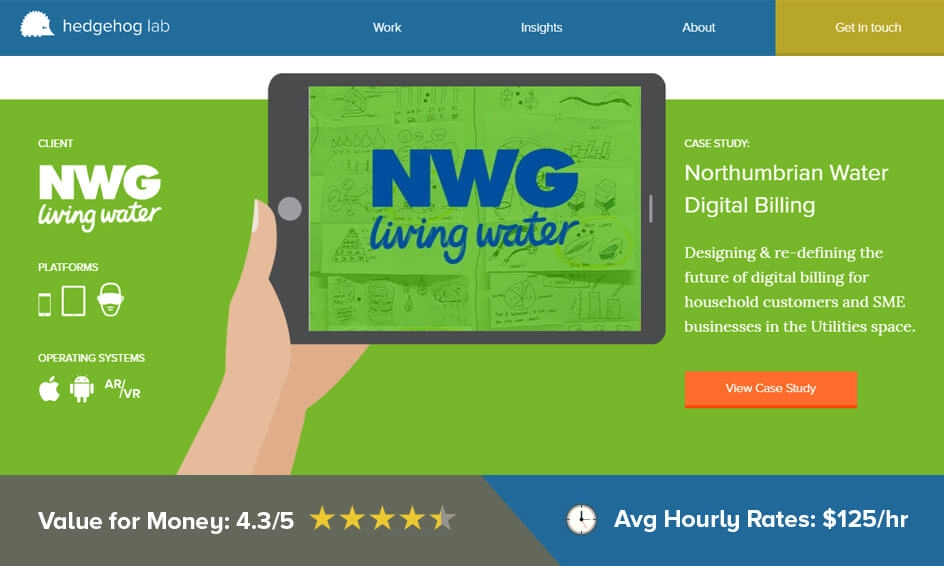 Hedgehog Lab
Hedgehog lab is a UK based technology consultancy with expertise in designing and developing great mobile apps. The extensively work on multi-platform software, app development and apps related to connected devices. The company works with cutting-edge mobile platforms like the iOS, tvOS, WatchOS, Android, Augmented Reality and Virtual Reality.
Specialties:They provide digital solutions for smartphones, tablets, wearables, connected devices, AR, VR, IoT and connected vehicles.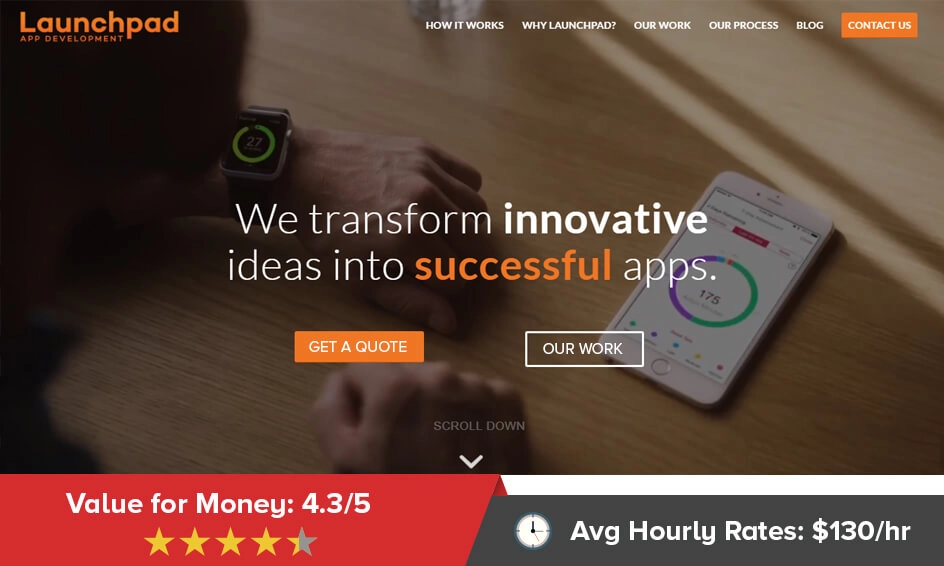 Launchpad
Launchpad is one of the leading mobile app development companies based in Melbourne, Australia. Launchpad App Development teams expertise in transforming innovative ideas into successful apps by providing holistic service solutions to their clients and delivering outstanding product experiences for the app users. Using the latest agile development method they ensure high-quality apps are delivered within the project timelines.
Specialties: Hybrid app development, enterprise mobility services, mobile game development, augmented reality app development.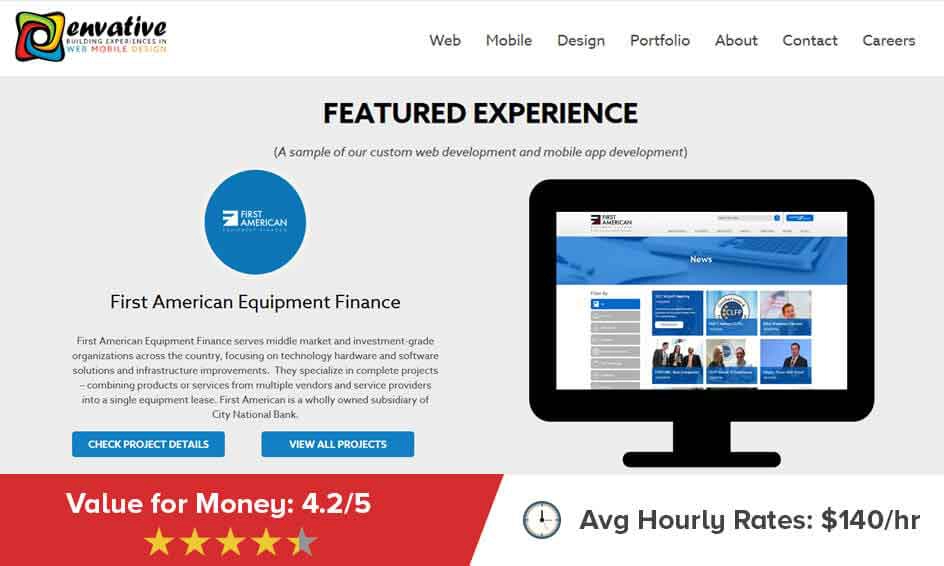 Envative
Envative has web, mobile and designing services are its core areas, with a special focus towards IoT based mobile app development. Envative is known as the iPhone app development companies in USA which develops B2B mobile apps, social apps and enterprise level communication apps that help in efficient team collaboration.
Specialties: Mobile app development, IOT app development, App Prototyping, B2B mobile app development, Social apps development.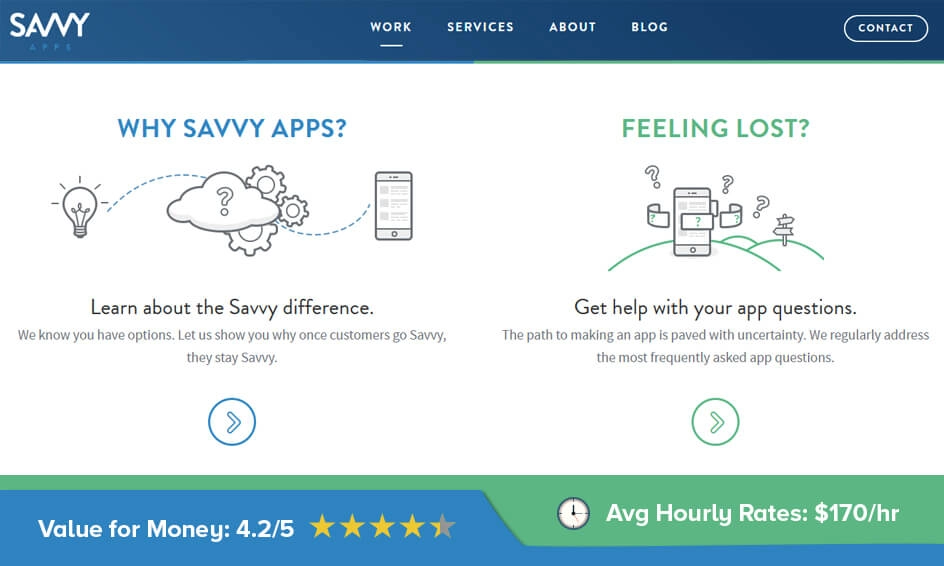 Savvy Apps
Savvy apps, a Virginia based mobile app development company, specializes in developing apps for startups, marketing and engagement purposes and business productivity. The company has dedicated teams for native app development, backend development, user experience, visual design, and marketing services.
Specialties: Strategy building, Interface design, Branding, App Development, marketing, Analytics, Web development.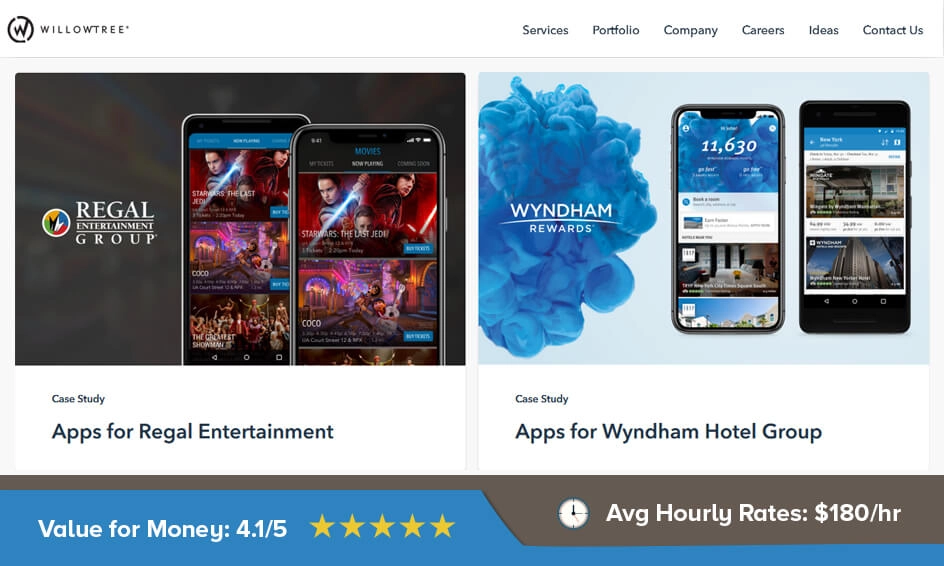 Willow Tree Apps
Willow Tree App is the frontrunners in the list of top 10 app development companies in the US. The company claims its expertise in the commercial and retail sector where the apps are built for the day-to-day purpose are used by millions of end users.
Specialties: Mobile Product Strategy, Rapid Prototyping, iOS development, Android development, Xamarin development, Web development, UWP development, SAP Mobile development.
Final Thoughts
This completes the list of few best mobile app development companies across the globe that is worth checking out first. It could be possible that other companies also deserve to be – top on the list of best app development companies. But the above results are reached after doing a broad research and taking reviews from clients – needed a great analysis and reference of several articles. This list would help clients who are looking for trusted company for mobile app development and are keen to take their business to the next level with the help of highly appealing and effective mobile app.
The following blog is based on the Medium post – Top 10 Mobile App Development Companies in the World. The blog has been curated by Emily Swan, based on research, clients' reviews and endorsed by various companies across the globe, which have strong previous experience in mobile app development.