Luxury Website
Design Company
#1 Rated Luxury Website Design Company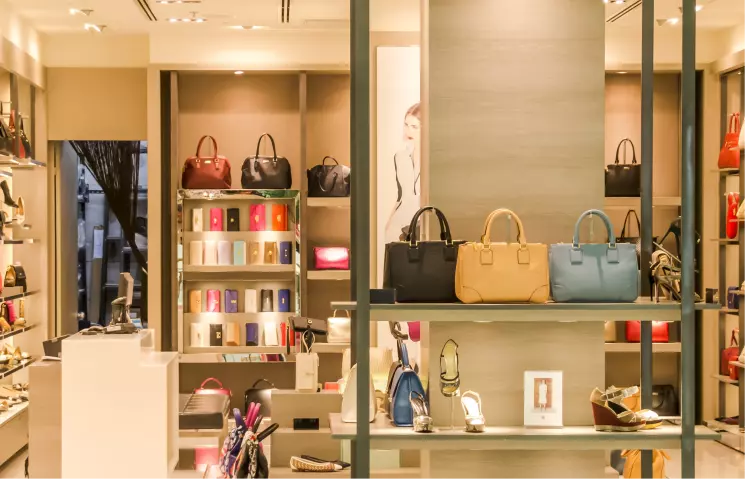 Get Our Top Expertise For Your Luxury Brand Website Design
Elevate your luxury brand online. Access our top-tier expertise for stunning website design that reflects exclusivity and sophistication
Crafting Exquisite Digital Spaces for Luxury Brands
Tailored design for luxury brands. Elevate your online presence with top-rated expertise, blending opulence and innovation seamlessly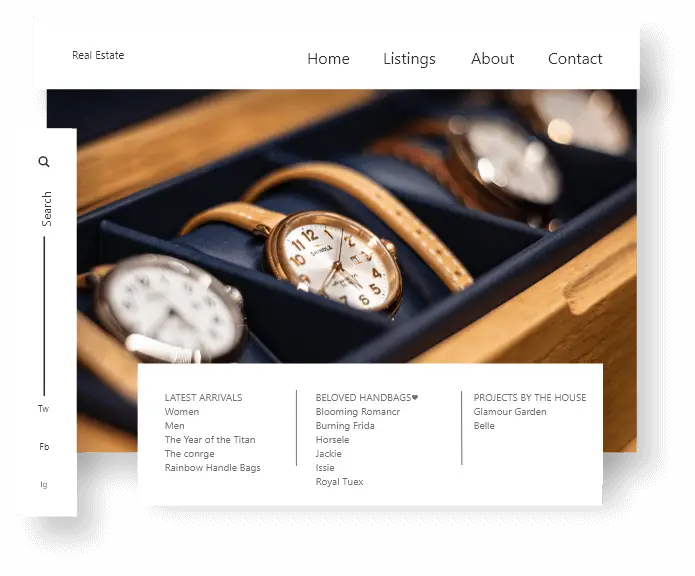 User-Centric Design
We place a high priority on designing user-friendly interfaces that are simple for your customers to navigate. Our e-commerce websites are created with the customer experience in mind, making browsing, finding products, and completing checkouts simple.
Boost Your Sales By Recognizing Clients Are More Likely To Purchase A Luxury Brand That Fits Their Needs
Gaining Competitive Advantage
Mobile Responsive Luxury Store
We know the significance of mobile responsiveness, as most online buying is done on mobile devices. Our e-commerce websites are customized for different screen sizes and gadgets, giving customers a consistent and exciting experience on smartphones and tablets over your luxury brand website.
Give Customers A Better Experience
Providing A Cost Effective Website
Improved Search Engine Optimization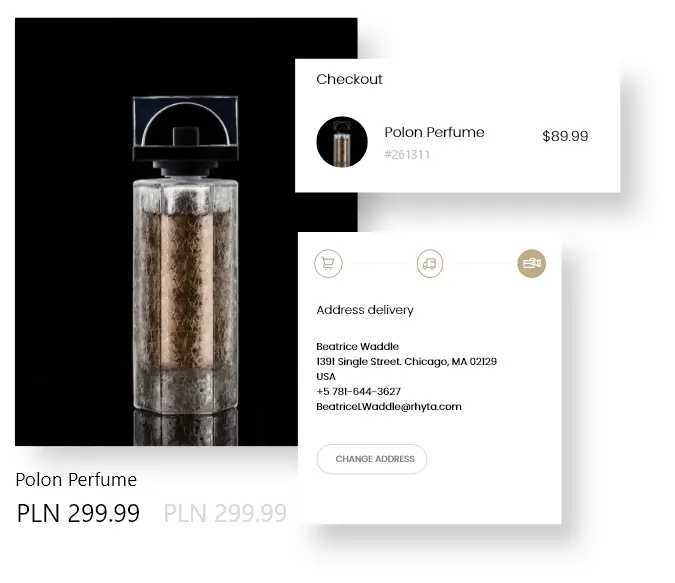 Inventory Management From Our Luxury Website Design Company
We integrate effective inventory management solutions into your e-commerce luxury brand website to assist you in managing product variations, tracking stock levels, and automating inventory updates. By doing this, you can successfully manage your inventory, prevent stockouts, and tell your customers about the availability of your products.
Increasing Accuracy And Decreasing Costs
It Enables You To Save Time And Enhance Business Planning And Customer Service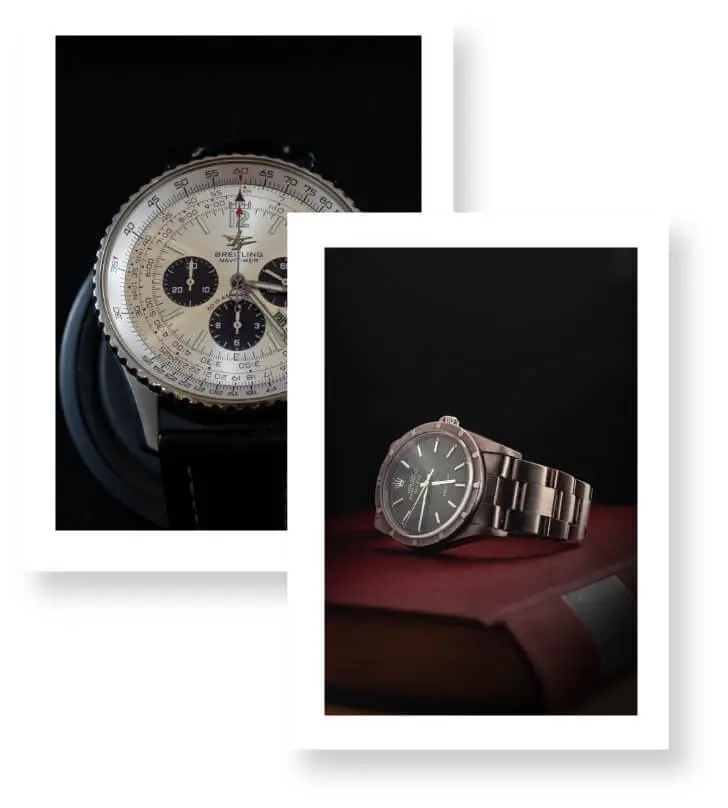 Checkout and Multiple Payment Processing
Our team of eCommerce web developers can meet your demands whether you need a standard checkout process or one specifically designed for you. We also support custom payment gateway integrations while integrating with many standard payment processors, like Authorize.net, Pay pal, Walletone, Braintree, etc.
We Streamline The Checkout Procedure To Reduce Hassle And Shopping Cart Abandonment
Enabling Clients To Easily And Swiftly Finish Their Purchases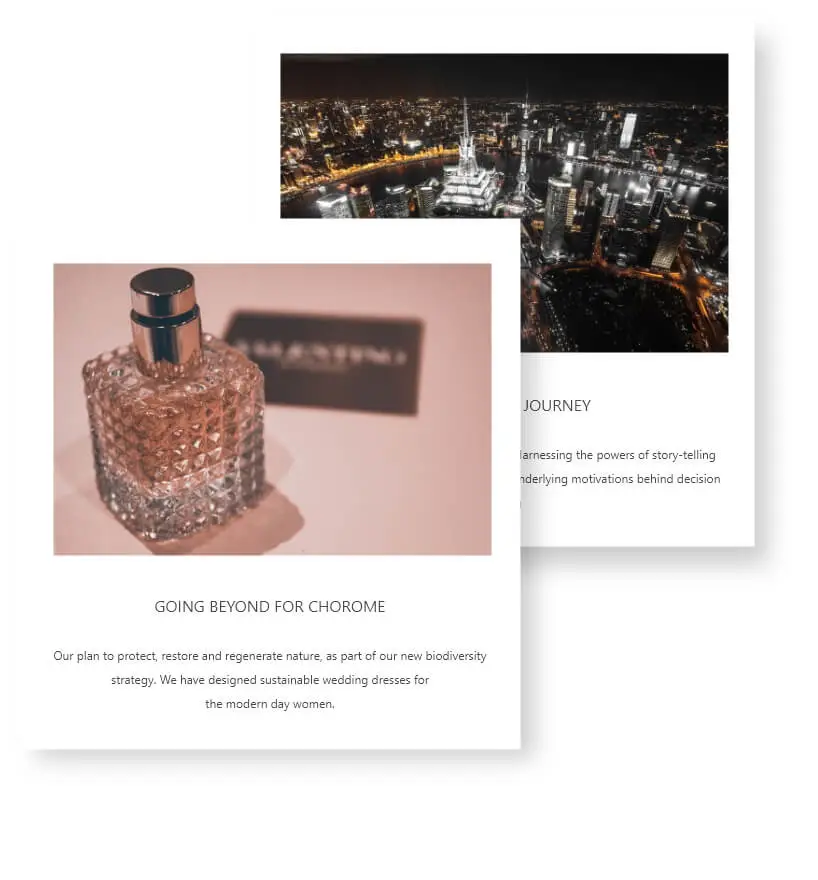 Grandeur Shopping Cart
Our team develops shopping carts with specialized functionality and designs for e-commerce luxury brand websites. We provide custom shopping carts and call-to-action components to increase conversions and online purchases.
Providing Customers With Better Insights
Bridging The Shoppers To Buyers
Encouraging First-Time Visitors To Repeat Buying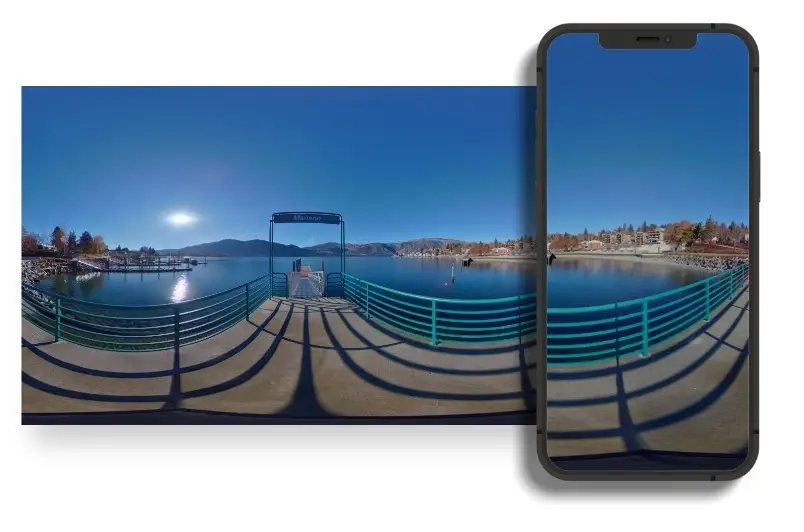 Product And Data Import
Our Luxury Website Design Company provides product & data import services that will improve the efficiency of your organization. A few examples of the types of data imports that are frequently carried out include pulling over information about customers, current products, and historical order history. No matter the volume of data you need to transport or the size of the project, we are very skilled at handling these jobs and offering our clients sophisticated data import solutions.
We Manage Your Luxury Brand Product Data Efficiently
Reducing Your Manual Labor Of Measuring Products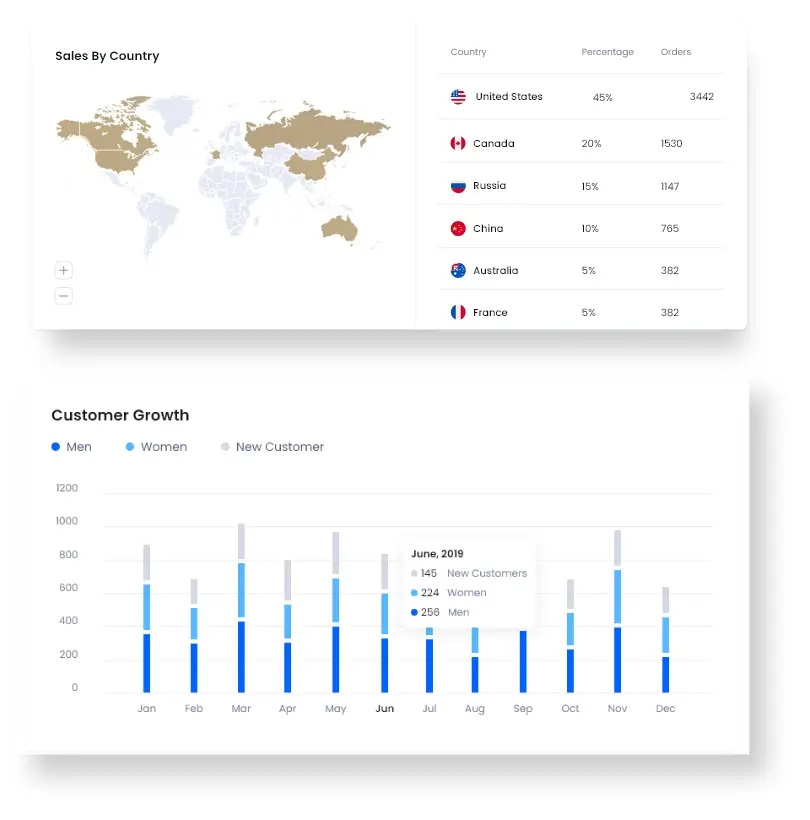 Sign Up For The Newsletter
One of the best-converting marketing platforms is email marketing for grandeur brand retailers. To integrate your website with your email marketing platform (Mailchimp, Constant Contact, Hubspot, etc.), Keyideas offers the qualified web development abilities you require. Additionally,
We Have A Group Of Content Writers And Digital Marketers On Staff Who May Contribute To Creating Successful Plans
Providing Luxury Product Updates And Tips Over Newsletters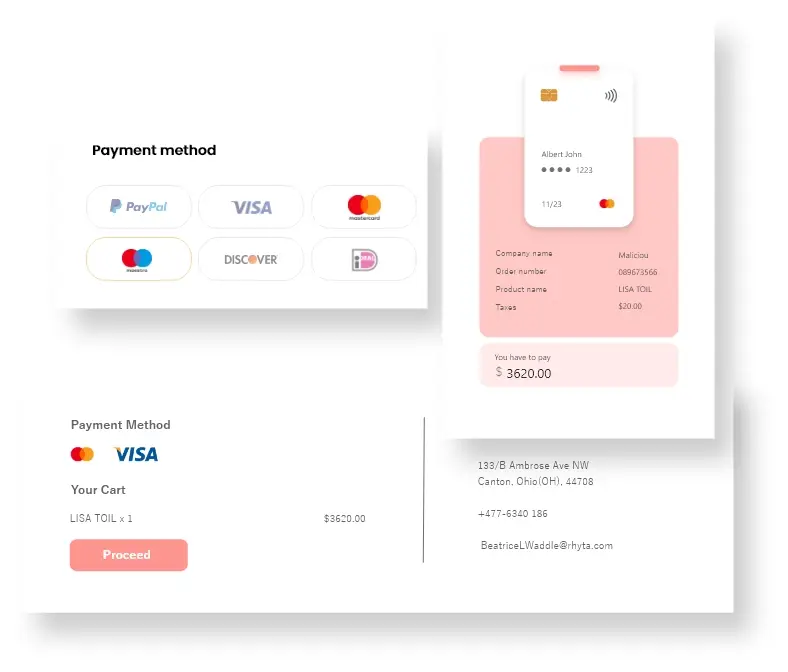 Third-Party Integration
We effortlessly connect your e-commerce website to other services, including shipping companies, inventory control software, email marketing programs, and customer service platforms. It makes it possible to fulfill orders quickly, communicate with customers, and run the business more effectively.
It Saves You Time And Money
Providing The Best Features To Your Luxury Brand Customers
Eases Your Business Process
Migrating Services For Luxury Store.
With the constantly evolving eCommerce technologies, your luxury online store needs to improve to meet customer expectations and provide the experience your shoppers anticipate. We have a team of experts in Shopify, wooCommerce, and Magento to migrate your online store to an eCommerce store.
Changing E-Commerce Platforms Can Help Online Businesses Catch Up
Providing A Better Customer Experience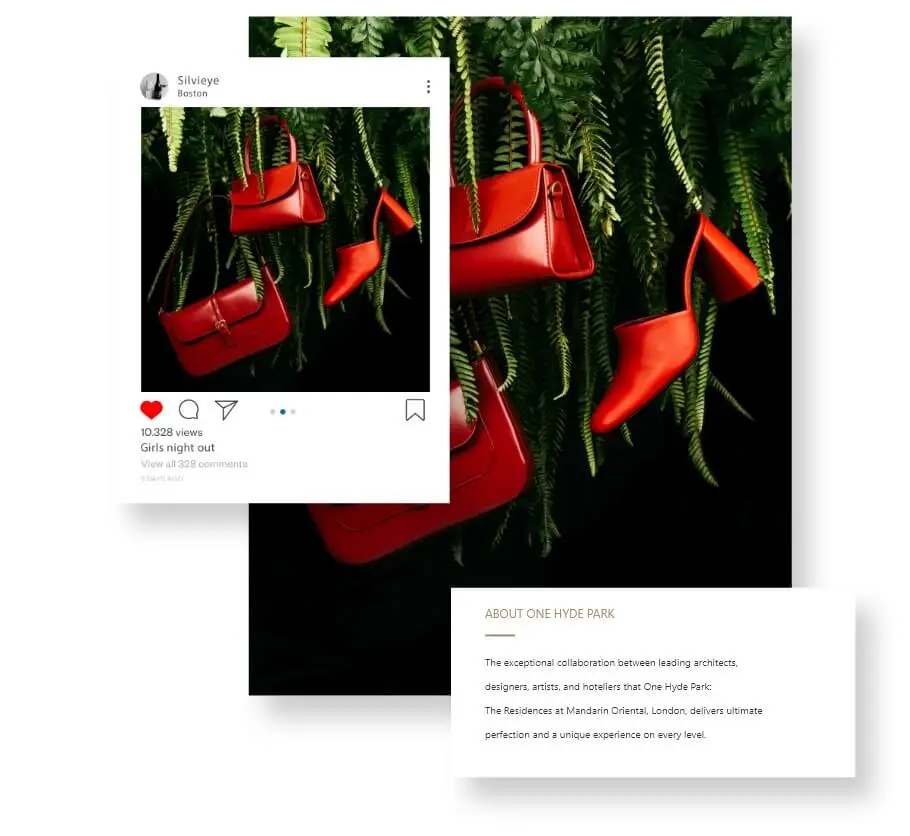 SEO-Friendly Website From Our Luxury Website Design Company
Search engine optimization (SEO) and marketing (SEM) are considered while developing every aspect of our eCommerce design and development services. Our marketing specialists will be involved in your project from start to finish to ensure a smooth launch and continued or increased ranking.
Exceptional Customer Service
Engagement With Advanced Functionalities
Build Customer Loyalty
Impactful Designs With User-Friendly Interface
Responsive Luxury Website Design Have Competitive Advantages
Website Design
Great first impression and user-friendly interfaces
Cross device Compatibility
Seamless user experience across devices
Review and Rating System
Builds users trust and adds more credibility
Maintenance and Support
Ensuring minimal downtime and optimal performance
Search Engine Optimization
Improves Search Rankings
Content Marketing
Establishes Strong Online Presence
Conversion Rate Optimization
Marketing Services to grow business 200%
Affordable Pricing
Lower Total Cost Of Ownership & Higher Return on Investment
Frequently Asked Question About Our luxury website design company
Many of the most well-liked systems, like Shopify, WooCommerce (WordPress), Magento, and others, have been used by our developers. As required to meet specific objectives, we've created several entirely customized eCommerce software systems. Check out our Woocommerce Development Services for more details.
Our websites use SSL encryption, the industry standard for online security. It enables the transmission of sensitive information in an encrypted format that is impenetrable even if intercepted. The most recent PCI compliance guidelines are used in developing every project.
Yes, Keyideas provides fully customized eCommerce web design services, so we don't use pre-made style guides or templates for your online store. We may work with your brand standards and creative vision to design a unique site that reflects your business's personality and functional requirements. Visit our Custom eCommerce Solution for more info.
Undoubtedly, our creative department's primary responsibility is to remodel websites. The majority of websites undergo redesigns every few years. Some need significant renovations, while others only need a new look. We work on enhancing, modernizing, and redesigning clients' existing websites as necessary. Visit our eCommerce Website Design
Mordy Karsch
Giving Back Promotions, San Francisco, CA
I had an amazing experience working with Keyideas - an excellent team of developers.

Isaac Gottesman
dimendSCAASI, Chicago
I would not hesitate to recommend Keyideas as a superior development house.

Lets Do Great Work Together!
Discuss your ideas. Connect now
We've successfully delivered over

leads for the client