Attorneys Website Design – We are here to help your business
Attorney website development- You may get everything you need for your attorneys website Design or law company website right here. We can make it appear clean and clear and work incredibly well.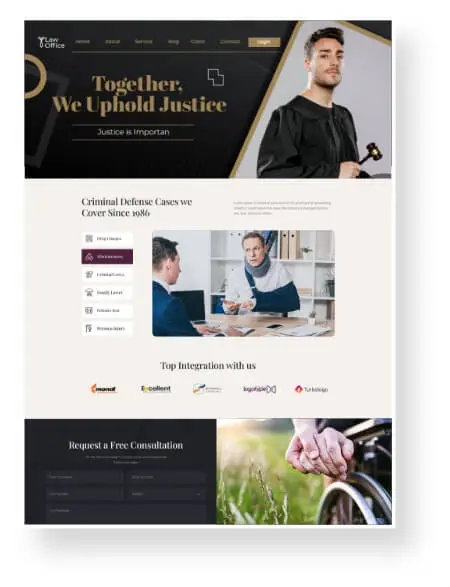 Increase Leads

with
Personal Injury Attorneys Web Design
Beautiful Attorneys Website Design
You comprehend the significance of initial impressions. Someone forms an opinion about your website in the internet world in about 50 milliseconds based solely on what they see. Simple: your website must look fantastic. Effective site design for law firms can go a long way.
Build a strong, dynamic website
Use images to express an idea
Make navigation simple to follow
Maximize readability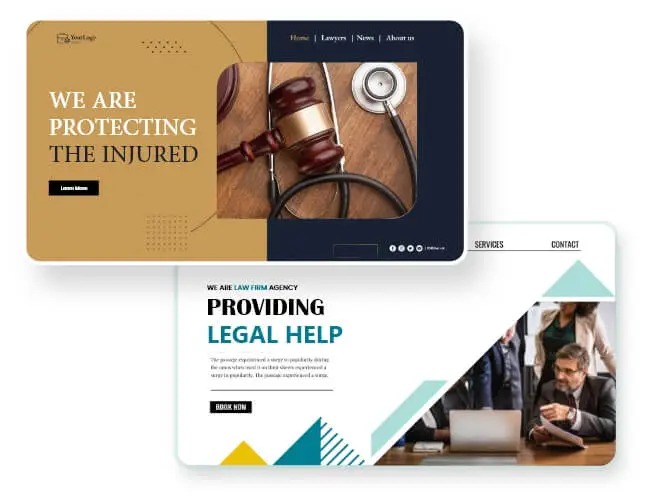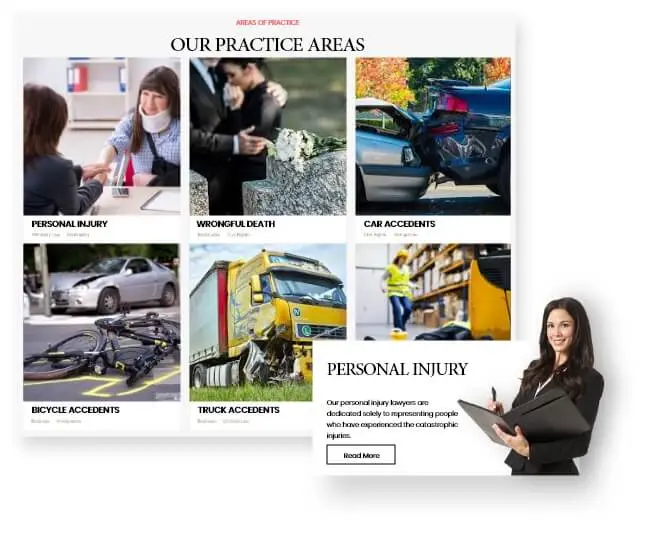 Easily Accessible Legal Practice Areas
Visitors to your website are only there to find a lawyer who can assist them with a particular legal issue. So, it's crucial to promote your services on your home page and to have easy access to pages outlining each of your practice areas via the navigation bar.
Create personalized landing page
Describe in detail
Showcase your specialized services
It holds the audience's attention
Attorney Bio Pages
Everyone is aware that people employ attorneys, not law companies. Your attorney bio pages are therefore valuable online real estate. There is no time for any of your attorneys to be reserved. This is the spot to display selected accomplishments, client endorsements, and all of your honors, medals, and achievements.
Show off your team and their achievements
Both readable and appealing
Company becomes more approachable to prospective customers
Give a short description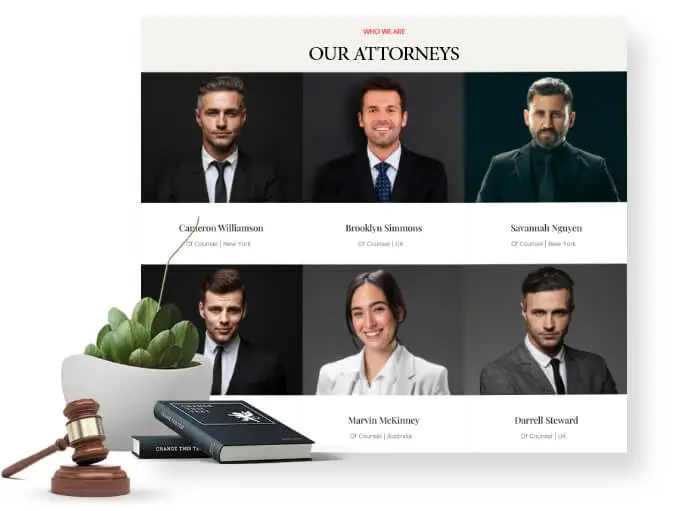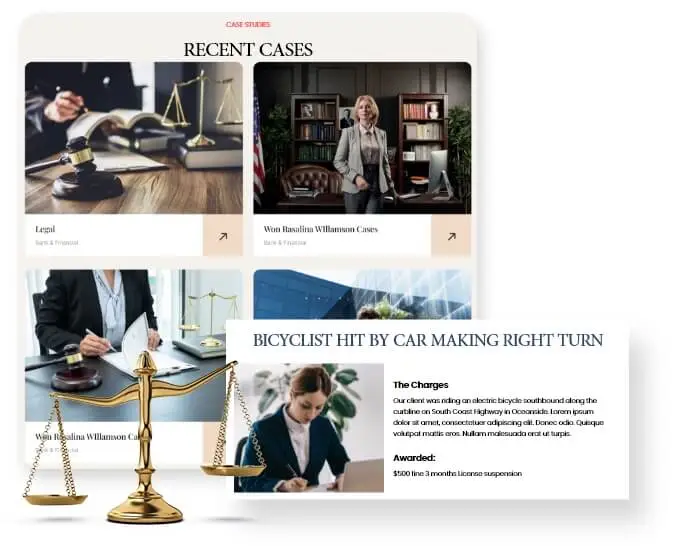 Case Results
A well-written case result can go a long way toward assisting potential clients in making the emotional and logical jump necessary to engage you. Possible clients will place themselves in the position of the client who is the focus of your results.
Preponderance of the evidence
Add a disclaimer
Consumers require assurance
Making a statement with the case outcome
CTA Page
A clear call-to-action (CTA) should appear on every page of your legal firm's website. If your website doesn't have a clear call to action, visitors may not know how to contact you, subscribe to your e-newsletter, share your post on social media, or download useful information.
Offers free consultation
Encourages new clients
Fill up the contact information
Track location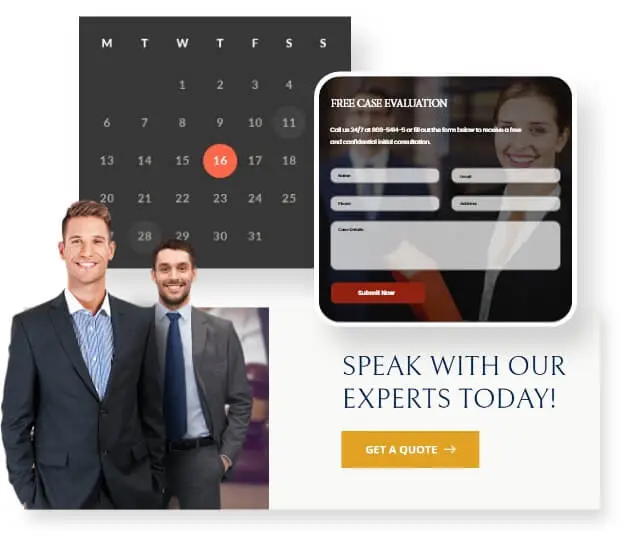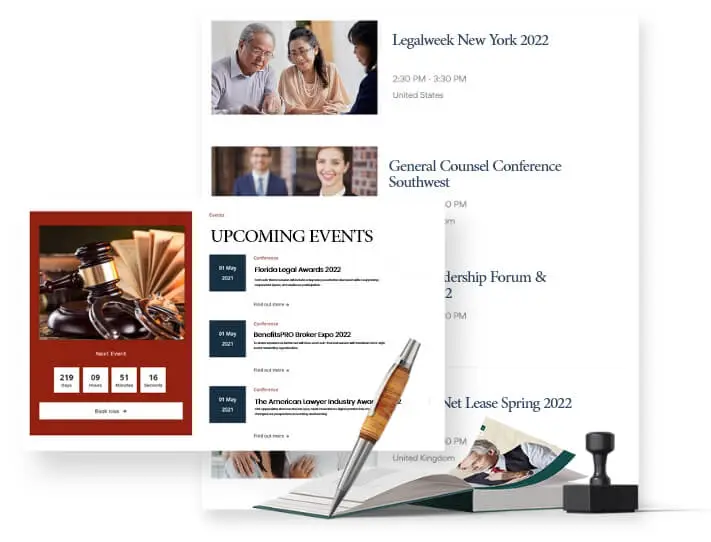 Updated Blog
Help people find the answers to their most pressing problems while showcasing your expertise. Provide useful content such as articles and videos.
Regularly publish new content
Increases user engagement
Helps convert traffic into leads
Enhances your search performance
Mobile Compatible
Your chances of connecting with your customers increase if you improve the mobile experience. Therefore, a professional should manage the website for your law practice. It's one thing to create a website. It is different, nevertheless, to make sure that its caliber stays good on mobile platforms.
Platform compatible with mobile devices
Increases customer experience
Offers great quality
Easy to read and navigate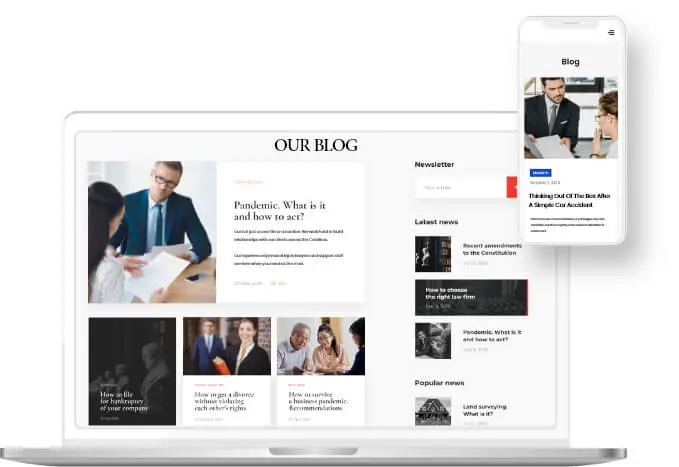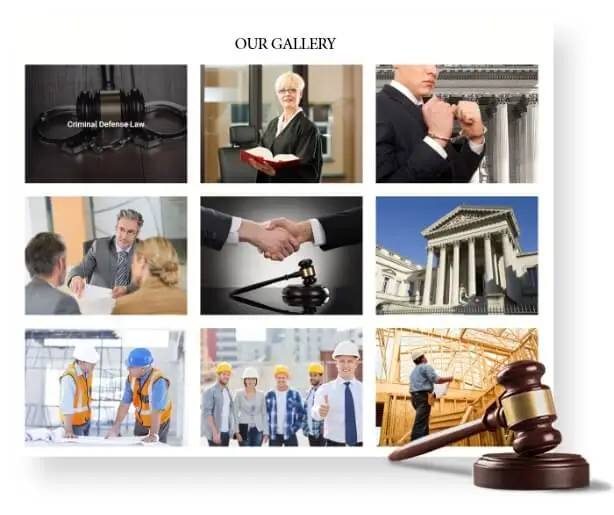 Website Functionality
Website accessibility is the inclusive practice of ensuring there are no barriers preventing engagement with, or access to, websites by individuals with physical impairments, situational limitations, and socioeconomic restrictions on bandwidth and speed.
Make contact information, such as phones and forms, visible
Include multilingual capability
Access to all users
Positive expression/positive reaction among users
Use Professional Photography
In actuality, your website needs photography: Images that are pertinent draw people in, lengthen their stay on your website, and establish your authority.
Builds trust on users
Easy navigation access
Use engaging images that have been speed-optimized
Conversion rate increases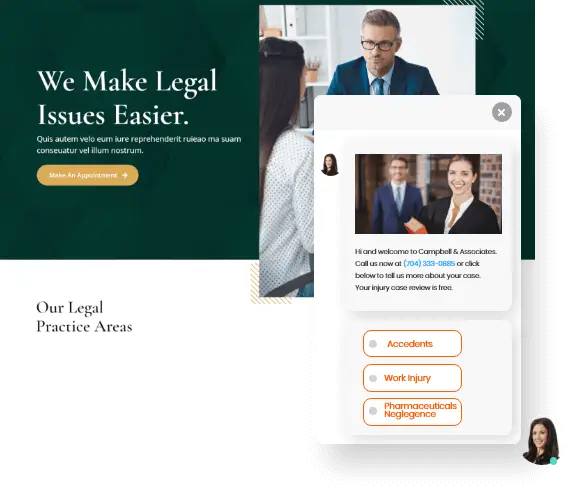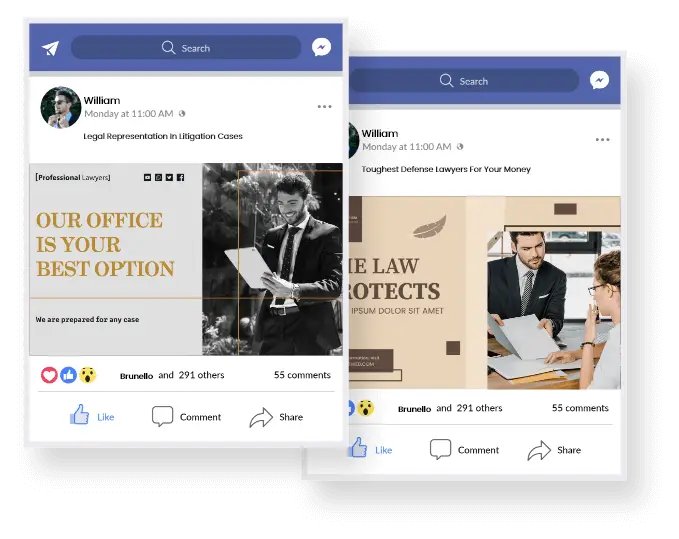 Technical SEO
A attorney's website's objective is to convert visitors into clients. The percentage of visitors who fill out a form, talk with an online representative, or call the legal firm rises thanks to CRO.
Improving the speed of your website's load
Creates the brand awareness
Engaging your visitors with the content
Increases more audience
Email Marketing
By creating a tailored email list, lawyers may quickly and simply reach the correct people with their message and services. Additionally, email marketing for lawyers gives them a way to stay in touch with past, present, and potential clients while also letting them know about any new services or discounts they may be offering.
Precise legal messages
Provide interesting content
A higher return on investment
Cost-efficient marketing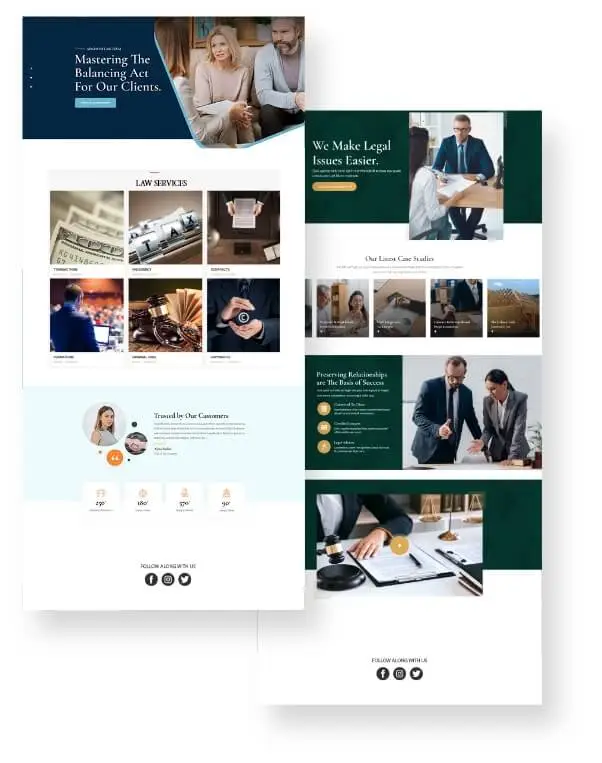 Solid Lead Generation Plan For
Personal Injury Attorneys Website Design
Search Engine Optimization (SEO)

With our smart search engine optimization techniques, get recognized by search engines and your global-local visitors. Helping searchers find your services within seconds with superfast page landing and full-on page optimization.

Deep Keyword Research

Mobile-Responsive Website

Resourceful Site & Backlinks

Organic Lead Conversion
Content Management System (CMS)

Utilize our strong content management platform to take your services to the next level in the profound content field. The CMS team is adept at writing keyword-rich and well-managed content for your services at their best creative end.

Lead-Generating Links Wrapped

Complete Content Optimization

Increased Conversion Potential

Improved Brand Recognization
Targeted Pay-Per-Click (PPC)

We don't leave your custom PPC Ads just floating on the web but also retarget the users to multiply every click. By placing your ads on popular sites, your browsers become buyers.

Real-Time User-Targeted Ads

User Tracking and Analysis

Garner Immediate Results

Attractive Visual Elements
Lead Generation Magnet

Our lead generation magnet offers your visitors free assets and special deals like free webinars, e-books, discounts, and whitepapers to exchange their email/contact details significantly.

Drives Instant Sales

Spreads Brand Voice

Shared Interests & Goals

Builds User Community
Responsive Personal Injury

Attorneys Website

Design Helps Unify

User Experience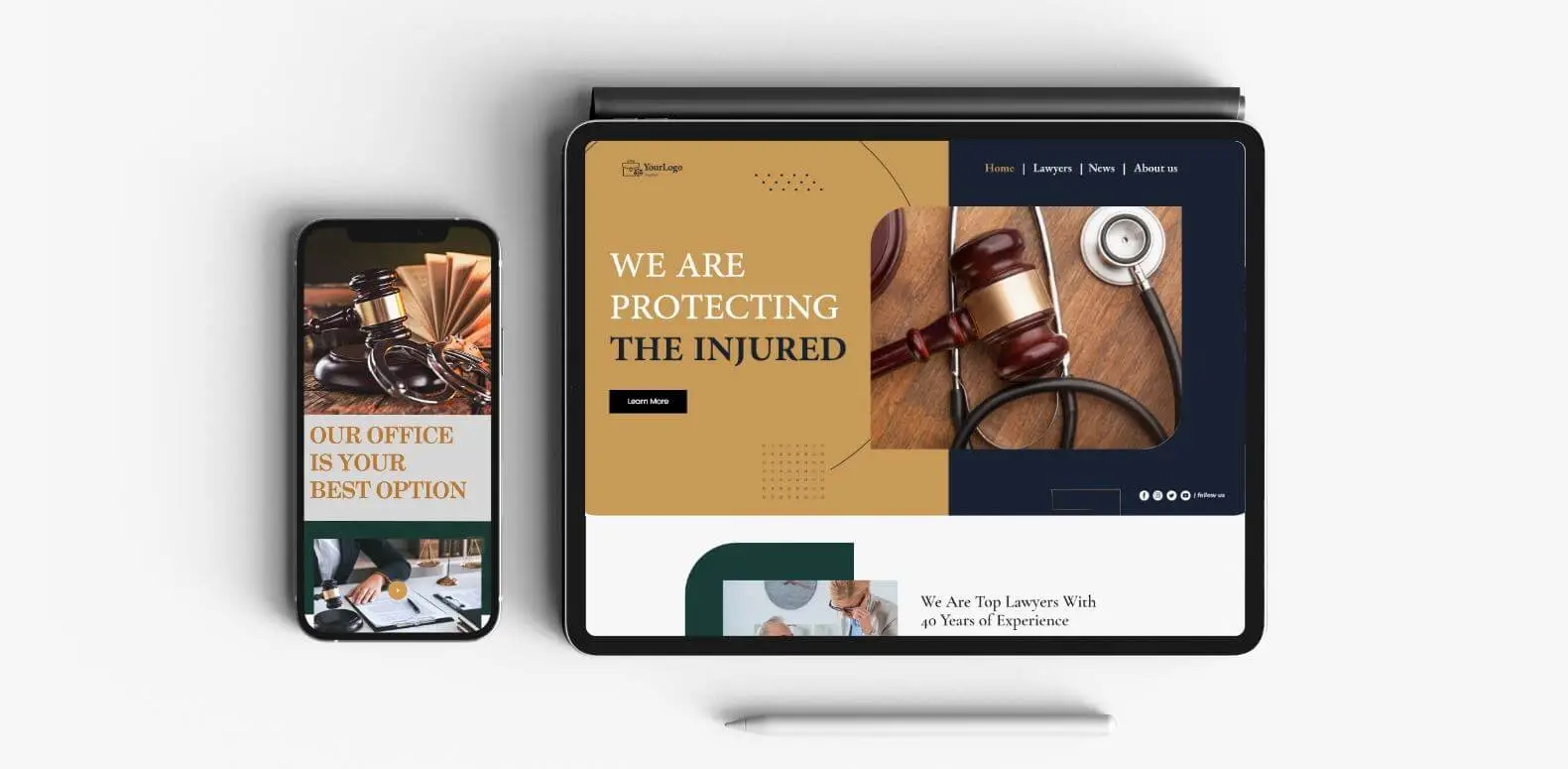 Boost Search Rankings

Adopt responsive web designs so you can make your website more competitive by earning a higher ranking.

Consistency In Design And Brand

If visitors must do a lot of zooming, shrinking and pinching their screens during their first visit, they're likely to give up and try another website.
Reach More Customers

People don't even need to sit down at desktop or laptop computers to shop. They can find everything they want on their smartphones.

Optimize Page Experience

If a site isn't optimized for smartphones and tablets, it will also take more time to navigate, which can frustrate customers to a point of no return.
How We Make And Serve Your
Personal Injury Attorneys Website
The Innovative Design Process
STEP 1
DISCOVER
Our team engages in extensive research to discover your specific needs and provide you with tailored solutions.
STEP 2
PLANNING
The planning involves robust mapping and preparing a blueprint for the entire project and procedures.
STEP 3
DESIGN
During the design phase, our UI/UX design team prepares a user-friendly design for delighting your users.
STEP 4
DEVELOPMENT
Our back-end developers integrate and optimize your systems, our front-end developers are bringing creative and user experience to life.
STEP 5
TESTING & LAUNCH
We perform extensive system testing to validate that our deliverables are ready for the real world and your users.
FAQ About Keyideas Attorneys Website Design and Development
Mordy Karsch
Giving Back Promotions, San Francisco, CA
I had an amazing experience working with Keyideas - an excellent team of developers.

Isaac Gottesman
dimendSCAASI, Chicago
I would not hesitate to recommend Keyideas as a superior development house.

Lets Do Great Work Together!
Discuss your ideas. Connect now
We've successfully delivered over

leads for the client