Timber – Lumber Company
Website Design &

Development Agency
Lumber company website design – Create a unique digital experience that produces measurable outcomes by working with a top Lumber Company Website Development Keyideas will help you use the web to attract more clients.
Increase Your Revenue

And Sales With
Lumber Company Website Design
About Us Page
You require a page to promote the message. consumers want to know who they are working with, so make sure your website's About Us page is easy to discover, clear, and easy to read.
Showcases Your Brand Identity
Builds Credibility and Trust
Increases Customer Interaction
Customer Focused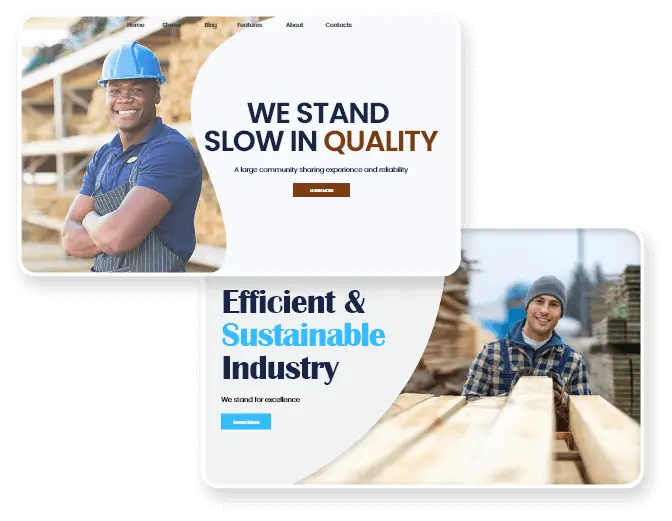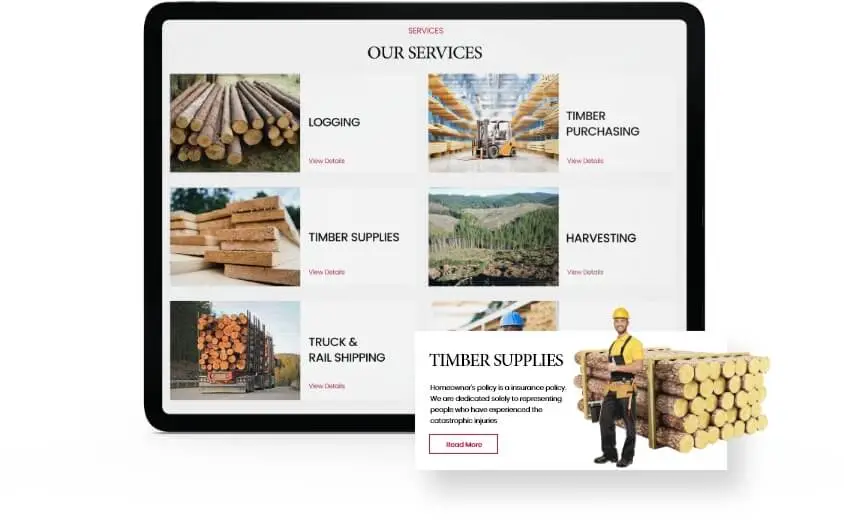 Easily Accessible Industry Services
Do you sell lumber or other specialized items? Do you transport huge shipments? You only sell things for cash and carry? You must be specific about the services your business provides in case a customer drops by. Name a few of the products or services you specialize in . Explain to them what they can anticipate if they utilize your service.
Helps Convert Traffic Into Leads.
It Establishes An Information Hierarchy
Drives Long-Term Results
It Holds The Audience's Attention
Intriguing Portfolio Visuals
Visual appeal is an essential element of web design when it comes to creating a long-lasting connection and brand affinity with visitors.But, it's equally vital to not overlook the fundamentals. Make sure your website is usable, accessible, and aesthetically pleasing in addition to being easy to find.
Drive Up Engagement
Get Your Message Across Correctly
Make Your Information Appealing And Simple To Understand
Visuals Make Design Better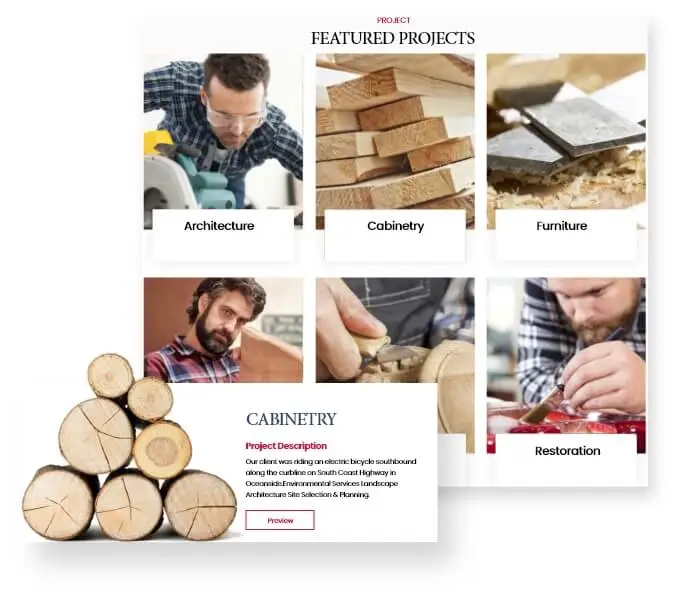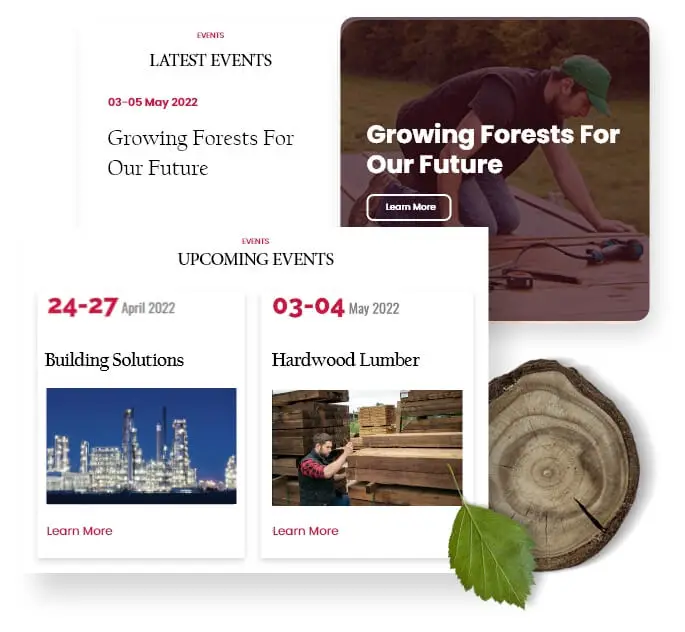 Create Events Calender
You may more reliably predict attendance, reach the proper audience, and share event updates by using an event page.
Persuasive Descriptions Of Events
Information About The Contact Information And Schedule
Save Time By Notifying All Participants
Centralize All Data
Contacts Page
Make sure the contact page is simple to find and utilize because it serves as a link between potential customers and purchases. Keep your contact page simple. If you ask for less information, prospects are more likely to send you a message or sign up for your emails.
Simple Lead Tracking
Boost Visitor Faith
Improve Your Client Service
Learn More About Your Visitors And Customers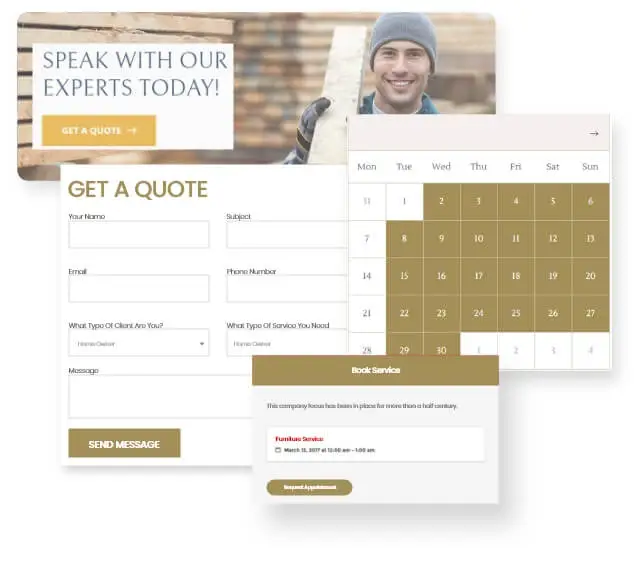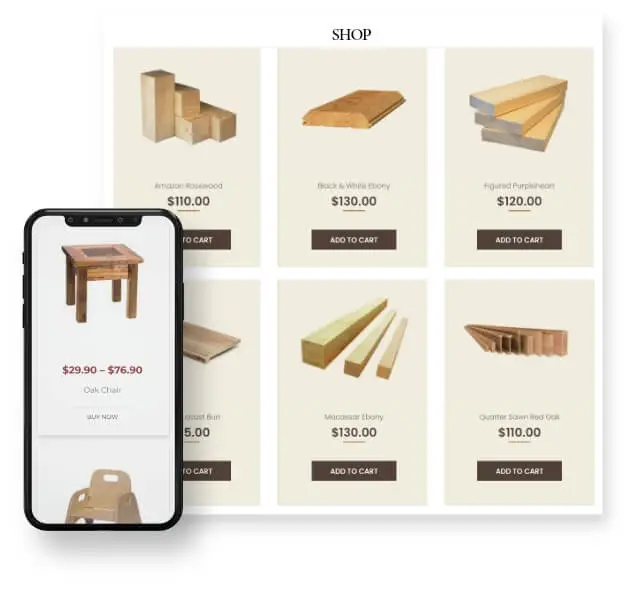 Ordering Materials
We provide an easily accessible order page with clear information and images of your high-quality building supplies at affordable rates through which customers can freely order their required materials.
Trust For Brand
Access To A Broader Audience
Product Description
Pricing Details
Optimized Online Payment
The website allows for guest reservations. Payment processing integrated from all the top companies.
Sends Automatic Confirmation Email To Each Customer
Accept Direct Bank Transfers, Checks.
View The Order Status (in real-time)
Edit Destination Details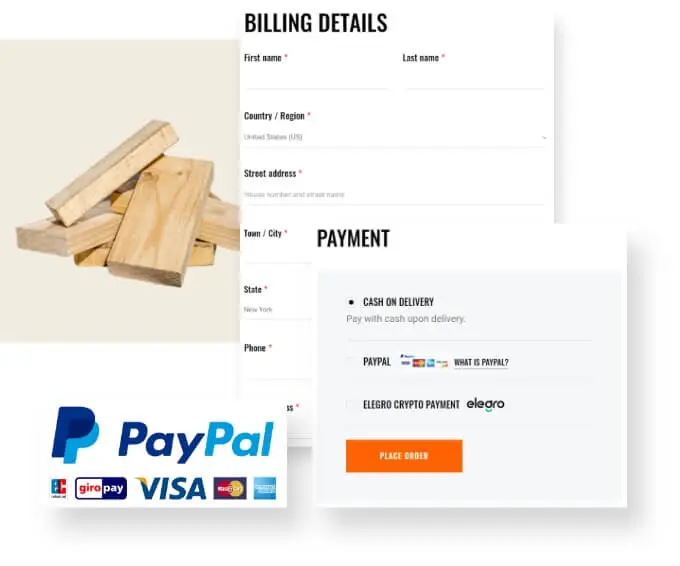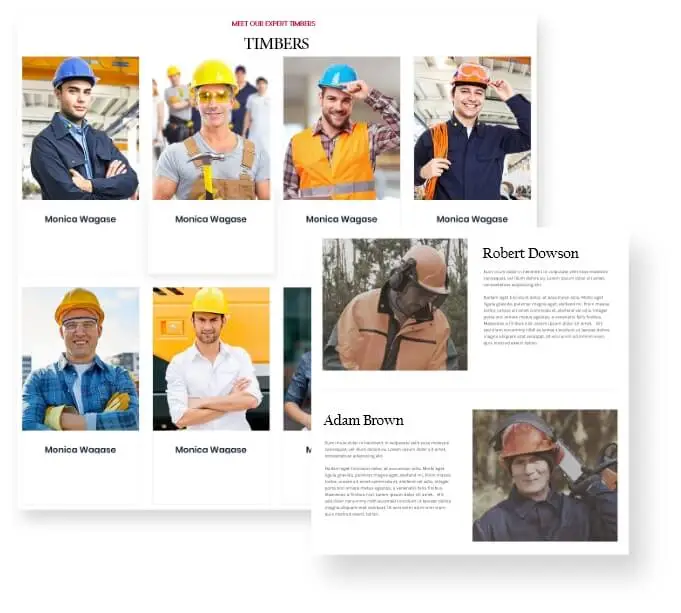 Meet The Timbers Page
The vast majority of the websites on this list include images of each employee. This is a fantastic method to showcase an employee's personality while maintaining the design's professionalism and coherence.
Demonstrate Your Team's Skills
Your Website Gets More Traffic
Your Company Comes Off As More Approachable To Potential Customers
Confirms Your Legitimacy As A Business
Blogs And Articles
Conversions in the marketing industry are a result of building trust. While listing your products could promote your company, blogging establishes your authority in the field.
Supercharge Website's SEO
Manage Online Identity And Build Trust
Helps Convert Traffic Into Leads.
Drives Long-Term Results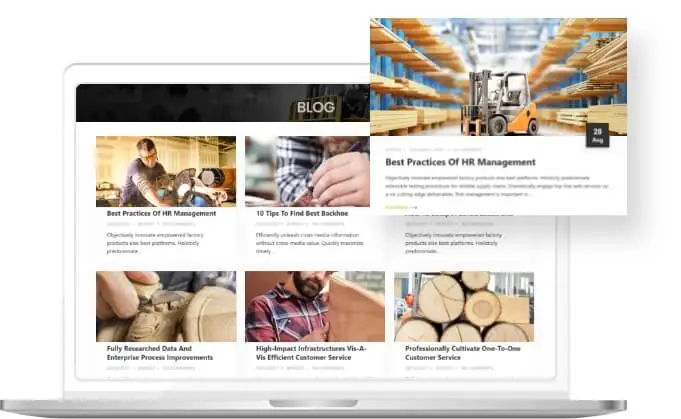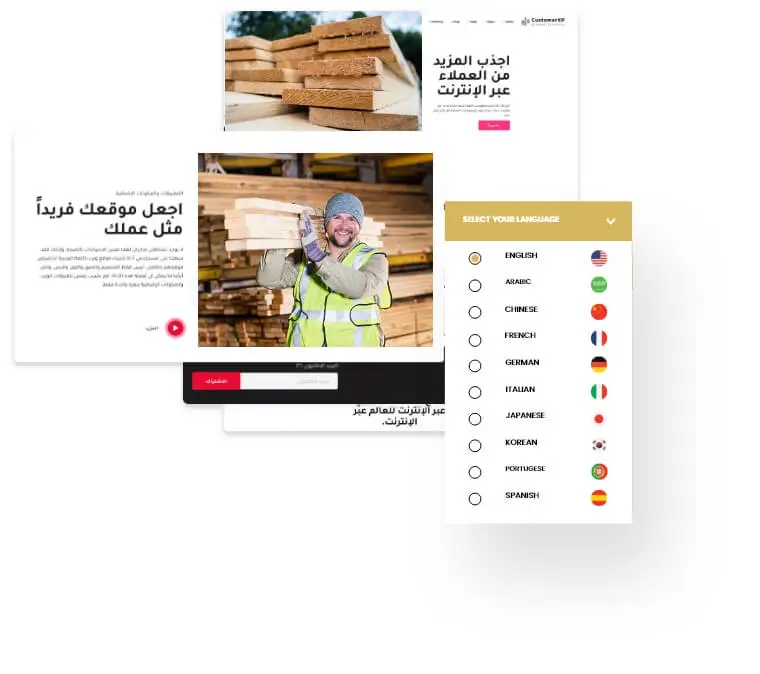 Location Page
You can have one page that lists all of your company's Lumber locations if it has one to three of them. If you have more than that, though, you need make a separate page for each location. It greatly aids in local SEO.
Translating Website Is Cost-Effective
Increases Financial Productivity
Expands Potential Market
Builds Brand Recognition & Trust
Lumber Company SEO
If you can't get any visitors to your website, what good is it? Use our specialists' SEO services to direct customers to the website of your lumber company. The number of customers prepared to order from numerous states over and pay for the freight can surprise timber and beam supply companies.
Exceptional Customer Service
Engagement Via Newsjacking
Build Customer Loyalty
Impact Buying Decisions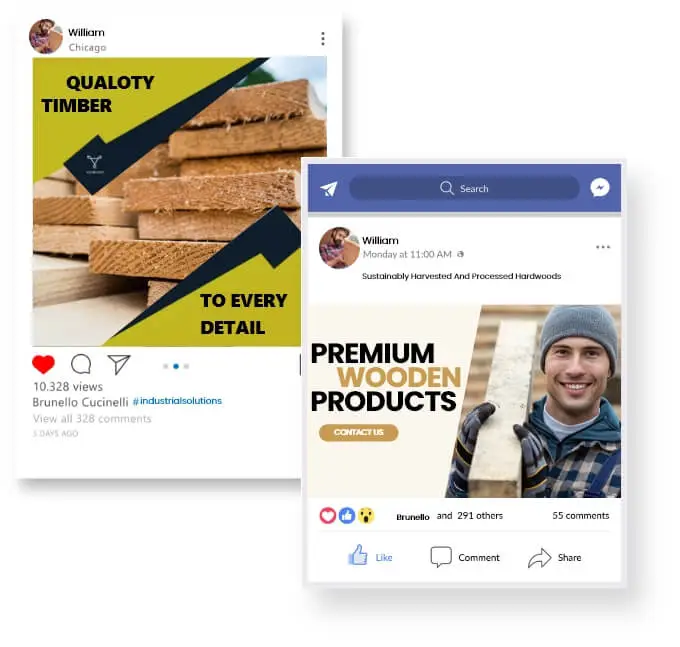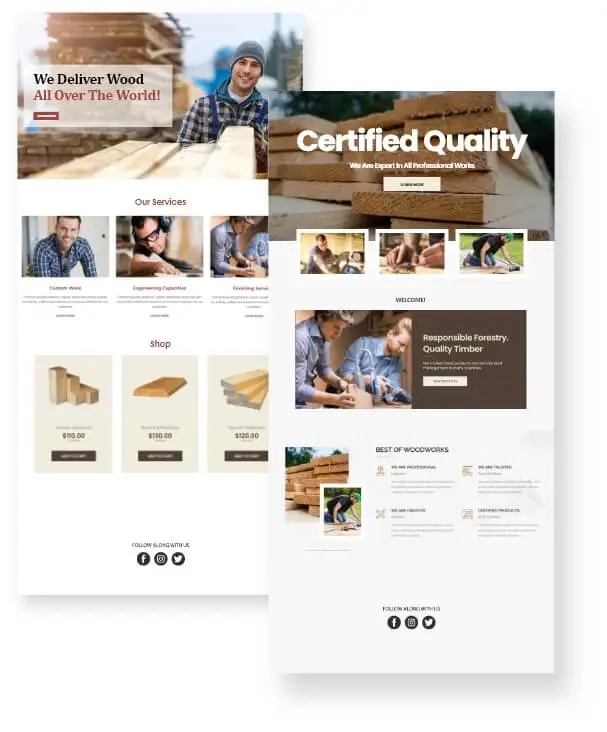 Social Media Marketing
Social media marketing is becoming more prevalent across many industries. It offers a fresh way to connect with your business relationships in between in-person visits for building material firms targeting timber dealers.
Increases Your Traffic
Promotes Your Services
Cost Effective Marketing
Enhanced Lead Generation
Solid Lead Generation Plan For
Lumber Companies Web Design
Search Engine Optimization (SEO)

With our smart search engine optimization techniques, get recognized by search engines and your global-local visitors. Helping searchers find your services within seconds with superfast page landing and full-on page optimization.

Deep Keyword Research

Mobile-Responsive Website

Resourceful Site & Backlinks

Organic Lead Conversion
Content Management System (CMS)

Utilize our strong content management platform to take your services to the next level in the profound content field. The CMS team is adept at writing keyword-rich and well-managed content for your services at their best creative end.

Lead-Generating Links Wrapped

Complete Content Optimization

Increased Conversion Potential

Improved Brand Recognization
Targeted Pay-Per-Click (PPC)

We don't leave your custom PPC Ads just floating on the web but also retarget the users to multiply every click. By placing your ads on popular sites, your browsers become buyers.

Real-Time User-Targeted Ads

User Tracking and Analysis

Garner Immediate Results

Attractive Visual Elements
Lead Generation Magnet

Our lead generation magnet offers your visitors free assets and special deals like free webinars, e-books, discounts, and whitepapers to exchange their email/contact details significantly.

Drives Instant Sales

Spreads Brand Voice

Shared Interests & Goals

Builds User Community
Responsive Lumber

Company

Website Design Helps Unify

User Experience
Boost Search Rankings

Adopt responsive web designs so you can make your website more competitive by earning a higher ranking.

Consistency In Design And Brand

If visitors must do a lot of zooming, shrinking and pinching their screens during their first visit, they're likely to give up and try another website.
Reach More Customers

People don't even need to sit down at desktop or laptop computers to shop. They can find everything they want on their smartphones.

Optimize Page Experience

If a site isn't optimized for smartphones and tablets, it will also take more time to navigate, which can frustrate customers to a point of no return.
How We Make And Serve Your
Lumber Companies Website
The Innovative Design Process
STEP 1
DISCOVER
Our team engages in extensive research to discover your specific needs and provide you with tailored solutions.
STEP 2
PLANNING
The planning involves robust mapping and preparing a blueprint for the entire project and procedures.
STEP 3
DESIGN
During the design phase, our UI/UX design team prepares a user-friendly design for delighting your users.
STEP 4
DEVELOPMENT
Our back-end developers integrate and optimize your systems, our front-end developers are bringing creative and user experience to life.
STEP 5
TESTING & LAUNCH
We perform extensive system testing to validate that our deliverables are ready for the real world and your users.
FAQ About Keyideas
Lumber Company Website Design
Mordy Karsch
Giving Back Promotions, San Francisco, CA
I had an amazing experience working with Keyideas - an excellent team of developers.

Isaac Gottesman
dimendSCAASI, Chicago
I would not hesitate to recommend Keyideas as a superior development house.

Lets Do Great Work Together!
Discuss your ideas. Connect now
We've successfully delivered over

leads for the client