Get Your Site Ready For Solar Season
Keyideas is designing a website for solar energy companies. Your solar-powered website will look stunning, perform well in search results, and attract consumers with our Solar Energy Website Design.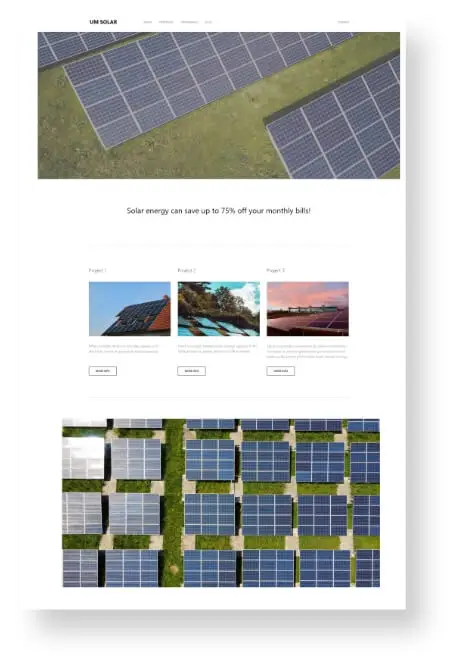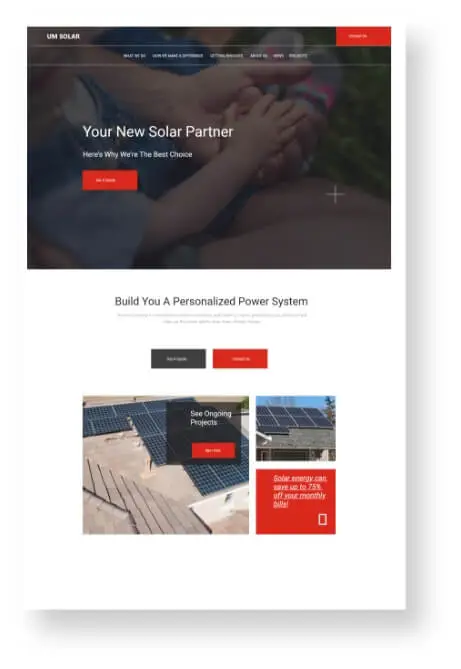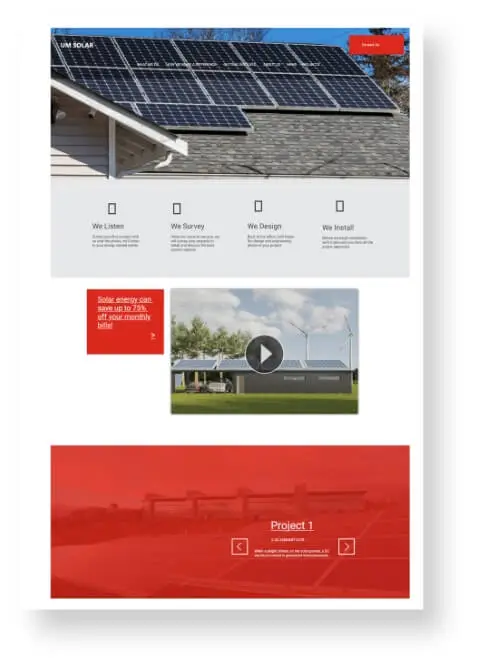 Get Solar Energy Website Design Services For Solar Companies
Responsive Website Design
Over 50% of all online searches now occur on a mobile device, indicating that the world has gone mobile. Additionally, a Google ranking criteria has a mobile-friendly website. We create your solar energy website using a mobile-first strategy coded
No separate maintenance is needed
Improves customers' online browsing experience
optimized for the most recent mobile SEO techniques
Integrating Site Map
Location maps add more context for those who want to visit the location, with roads, routes, and local landmarks all visible.
Enhances your contact page on the solar energy website
Highlighting routes helps potential customers to reach you.
By integrating maps credibility increases
Email Marketing
We use an effective email marketing strategy to attract new clients and connect with existing customers. Sending new updates of your solar energy panels and new launching projects through email to your customers and visitors to your website
Increases customer engagement via newsletters
Increases revenue and attracts new clients
Build brand awareness, and reward devoted clients.
Integrating QR Code
We are directing traffic to landing pages by QR codes. We can use QR codes to provide solar panel buying guides and show the prices of particular solar panel installers.
Enable you to monitor scans and gather data on user behavior.
Increased Mobile-Friendliness
Increases client engagement
Lead Form Creation And Tracking
We can offer materials like solar panel buying guides in a lead capture form. A website visitor can access our offering after filling out a form with their details.
Generating more leads via this form
Captures enough information on each of your leads
Get leads from people
Estimation Calculator
Our solar energy website design team integrates an estimation calculator into your website. It enables customers to calculate their solar energy panel installation price. Customers and business owners can benefit from this calculator integrated into your website.
Increases customer engagement
Reduces bounce rate and improved sales
A customer support automation tool.
Finance Options Page
They offer services to accommodate any budget, including cash purchases, solar loans, leases, and power purchase agreements. Installing solar panels is an excellent option to save energy costs and supply your home with green energy.
Providing financial options will convert visitors into buyers.
Giving you a competitive advantage
Covers financing alternatives
Integrating Blog
Our team provides a blogging section on your website. Adding blog posts on solar energy topics, answers to solar energy-related questions, and educating people on the importance of the green energy revolution will add value to your website.
Keeping your customer to stay on your site for a long time
Improves search engine optimization
Position you as an expert in the solar energy field
Local SEO
We also monitor your solar energy business accounts on neighborhood social networking sites like Facebook and local listings like Apple Maps, Bing for Business, and Google My Business.
We increase your website traffic by optimizing local SEO
Increasing conversion rates and sales
Audience retention to pages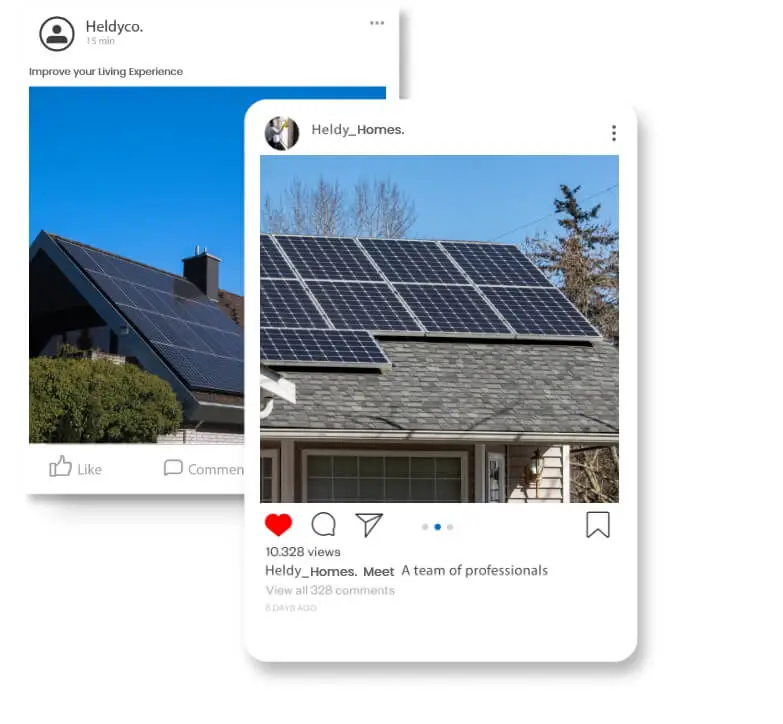 Get A Solar Energy Website Design That Captures Customers' Attention
Easily Integrate 3rd Party Content
Include fantastic third-party content from your favorite sources, such as videos, maps, or articles.
Work with professionals to design your site
Stay in sync with your audience
Let our designers take care of everything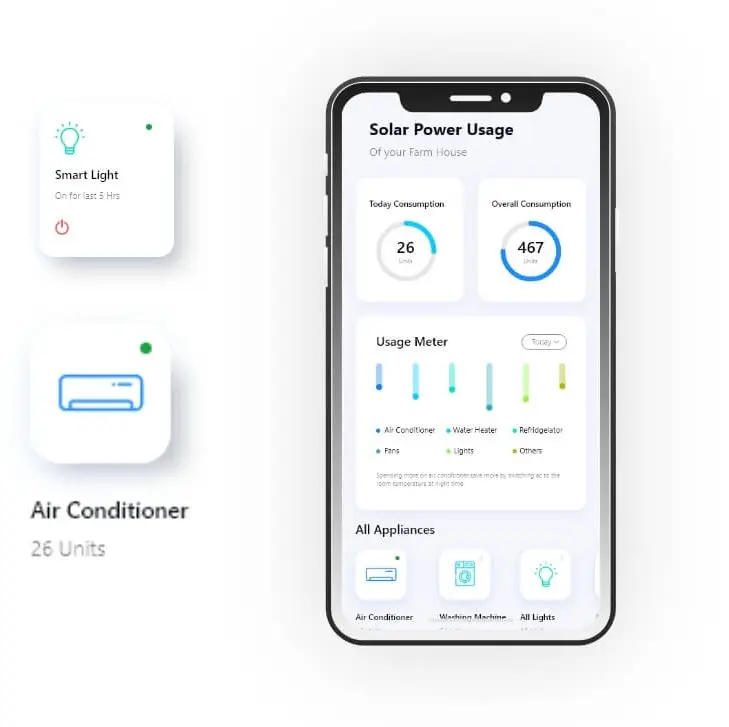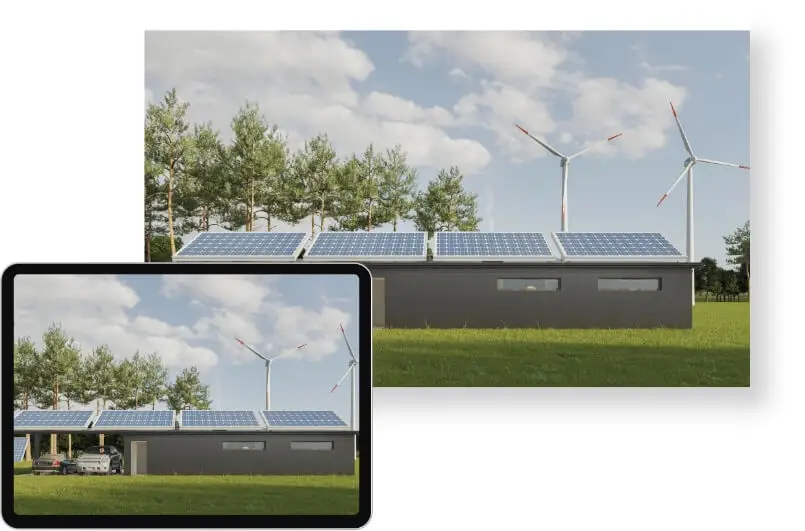 New Leads Automatically Added To Your CRM
Get new leads delivered right to your CRM every day. Lead Assignments are automatically updated as well so you never miss a thing!
Get new leads automatically added to your CRM
No need to spend more money on marketing
Boost sales now marketing or development time
Increase Company Profitability By Keeping

All Your Customer Data Organized
UI / UX Design

With the help of UI and UX design, you can gain the trust of your target audience by giving them what they need. Long-term user engagement on your website results from excellent UI/UX design.

Uniqueness And Branding

Your brand identity is a promise to your customers and your companys personality. Your product should impact your customers long after the transaction is complete.
Flexibility And Customization

Flexible websites will automatically adjust to fit different screen widths. Create a website with the precise components needed to engage visitors and satisfy their needs.

Better Security

A websites security can also be increased with a custom website design. Integrate cutting-edge security features into its design to ensure a website is safe from hackers and other security risks.
We Provide Web Design

Solutions To Make
Your Audiology Business Successful
Customer Satisfaction

The level of customer satisfaction increases when you give on-time delivery. Customers are more inclined to continue with you through good and bad times if they are more satisfied with your services.

Search Engine Optimization

An SEO marketing strategy is a detailed plan for increasing the number of people who visit your website through search engines.
Affordable and Budget Friendly

Affordable web design does not equate to a low-quality design. Provide a professional website design with the best usability and utility while keeping costs Budget Friendly.

Business Experience

We have more than 15 years of experience in this business. Utilize our innovative and personalized website design solutions to stand out.
How We Create and Publish
Your Solar Companies Website
The Innovative Design Process
STEP 1
DISCOVER
Our team engages in extensive research to discover your specific needs and provide you with tailored solutions.
STEP 2
PLANNING
The planning involves robust mapping and preparing a blueprint for the entire project and procedures.
STEP 3
DESIGN
During the design phase, our UI/UX design team prepares a user-friendly design for delighting your users.
STEP 4
DEVELOPMENT
Our back-end developers integrate and optimize your systems, our front-end developers are bringing creative and user experience to life.
STEP 5
TESTING & LAUNCH
We perform extensive system testing to validate that our deliverables are ready for the real world and your users.
Frequently Asked Question About Our Solar Energy Website Design
An essential component of any digital marketing plan is web development. It aids in the development of a website with an SEO-friendly design interface and simple navigation. This broadens our consumer base, accelerates sales, and raises money.
Keyideas provide a website that is easy to navigate, mobile-friendly, and user-friendly with appealing visual aspects. It will attract customers and helps to reach your goal.
Yes, Keyideas develop a mobile-friendly website. We build a responsive website design for both web and mobile. Check our Web development services for more details.
Mordy Karsch
Giving Back Promotions, San Francisco, CA
I had an amazing experience working with Keyideas - an excellent team of developers.

Isaac Gottesman
dimendSCAASI, Chicago
I would not hesitate to recommend Keyideas as a superior development house.

Lets Do Great Work Together!
Discuss your ideas. Connect now
We've successfully delivered over

leads for the client