Premium Health Insurance

Website Design &

Development Agency
Designing an efficient and captivating health insurance website design is more crucial than ever. Today's Consumers use the internet to make purchases, solve problems, and even negotiate insurance coverage. we design a captivating website for your health insurance agency with our health insurance website development that works well on mobile devices.
Drive Revenue With
Health Insurance Website Development
Mobile-Friendly Health Insurance Website Development
Our website development offers mobile, tablet, and laptop-optimized websites. We build a website designed for these tools as more and more potential clients use their smartphones, tablets, and laptops to study their insurance possibilities.
Directly Support Your Business Goals
Increases Conversions
Get More Mobile Traffic
Improves Brand Awareness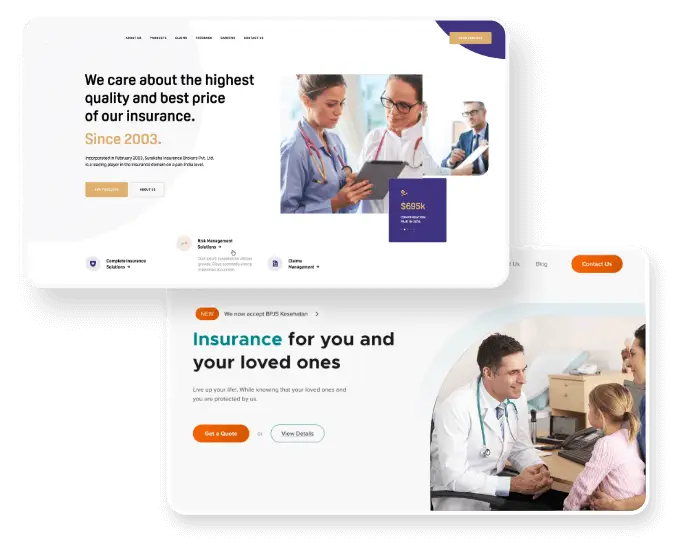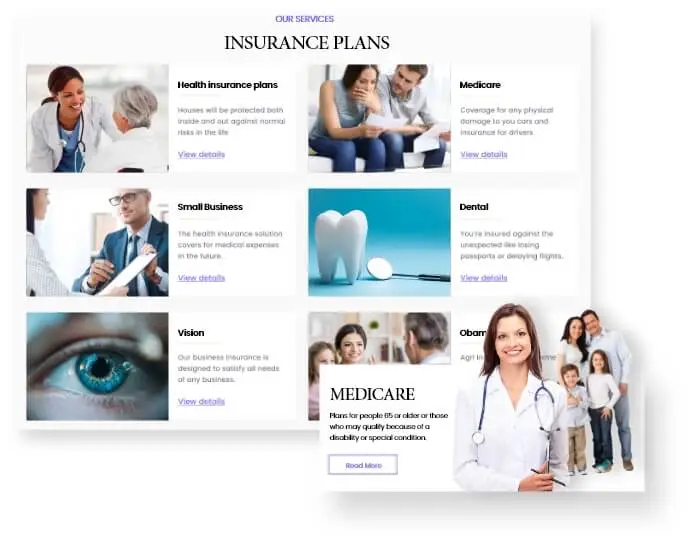 Sign Up And Sign-In Feature
The users can register, enter all the necessary information, and create a personal account. It will act as a repository for client information. There, the client can add more information about themselves. With it, consumers won't have to go through the process again if they wish to purchase new insurance from your business.
Updates To Your Clients Directly
Detailed Information About Their Health Insurance Policies'
Easy Management
Reduces Paper Work For Your Employees
Shopping Cart of Health Insurance Website Development
We create an online store where users can quickly evaluate various insurance policies, examine costs for what they need, and make an online purchase. The user can enter personal information here to purchase the selected insurance policy and check the available payment choices.
Multiple Payment Options
Secure Transaction
Easy Purchase
Increases Potential Clients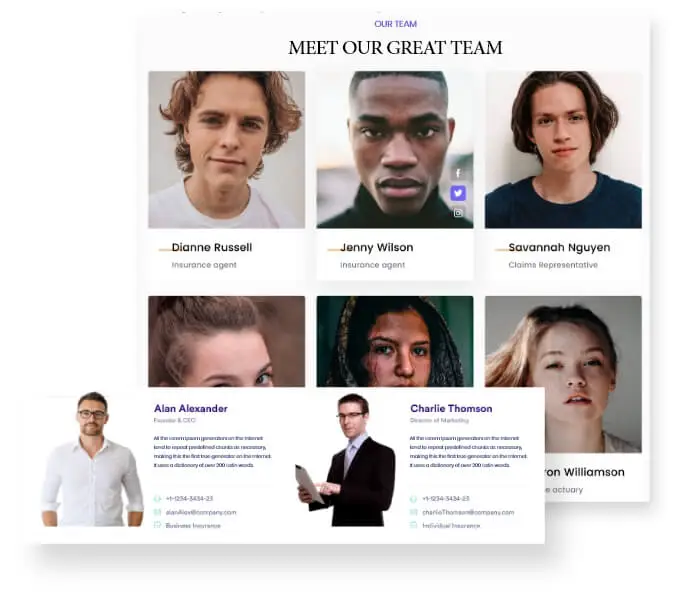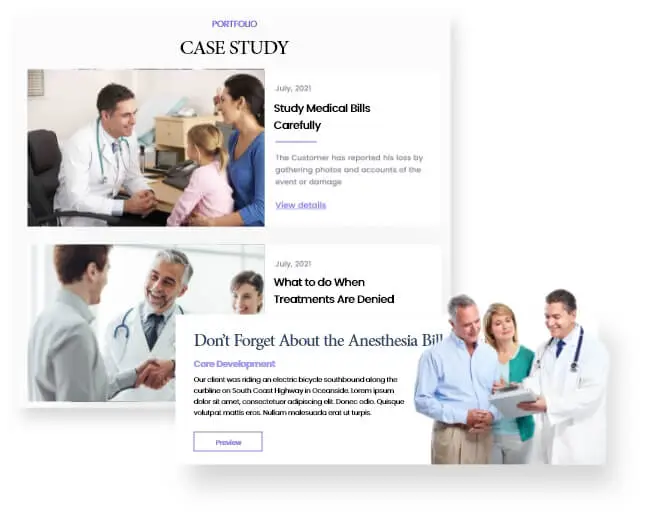 Professional Images
When establishing a website design for your health insurance agents, we pick high-quality pictures, graphics, and logos to indicate your services. It will demonstrate the ideal psychological setting for a possible client to feel at ease and devoted.
Real First Impression For Employers
Increases Your Visibility And Online Presence
Establish And Strengthen Your Brand
Improves Chances Of Gaining Clients
Chatbot
We integrate a chatbot to facilitate client communication. If your clients include common inquiries there, the chatbot will complete some of the tasks in place of you.
Saves Time For Your Representatives
Effective Communication Tool
Improves Clients Satisfaction
Increases Traffic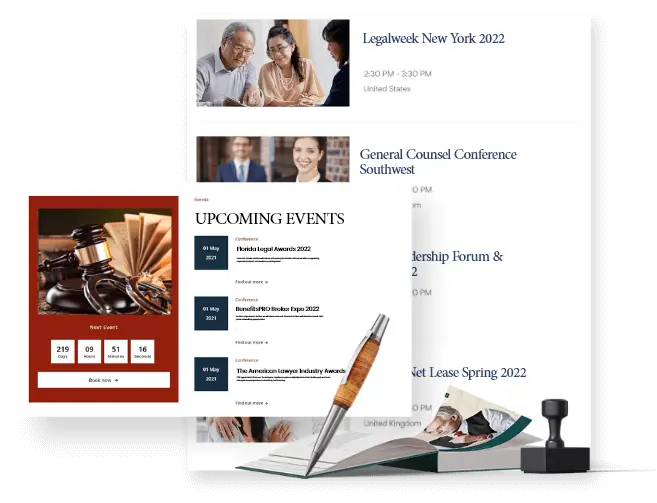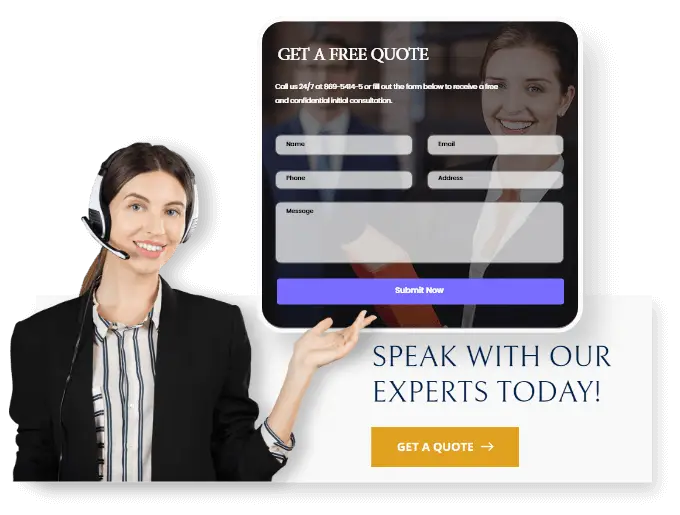 Quotation Page Of Health Insurance Website Development
We create a quote page in which your consumers may see your insurance company's estimate of the price of a new health insurance policy. It also specifies the insurance coverage provided if the consumer proceeds with the transaction. We let users contact your company or use your website for insurance quotations.
Simplified Process
Client Engagement Improved
Improved SEO
Increased Conversion Rates
Online Calculator
Insurance premiums are highly personalized and differ from person to person. So, we can create a page to estimate the cost of the chosen health insurance plan. Your prospective clients can calculate insurance costs without inputting personal information.
Supercharge Website's SEO
Manage Online Identity And Build Trust
Helps Convert Traffic Into Leads.
Improves User Experience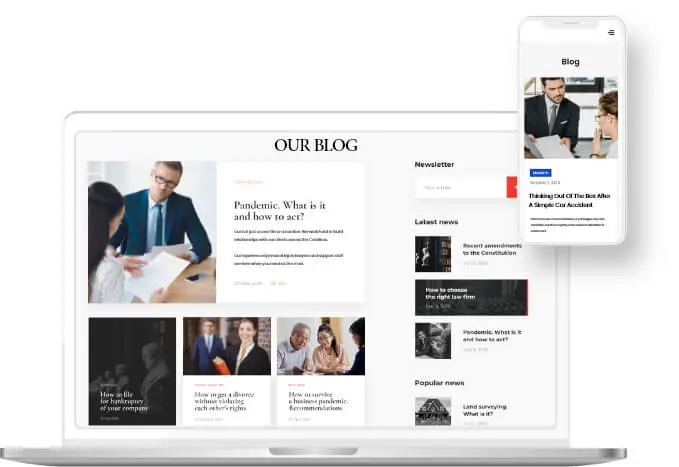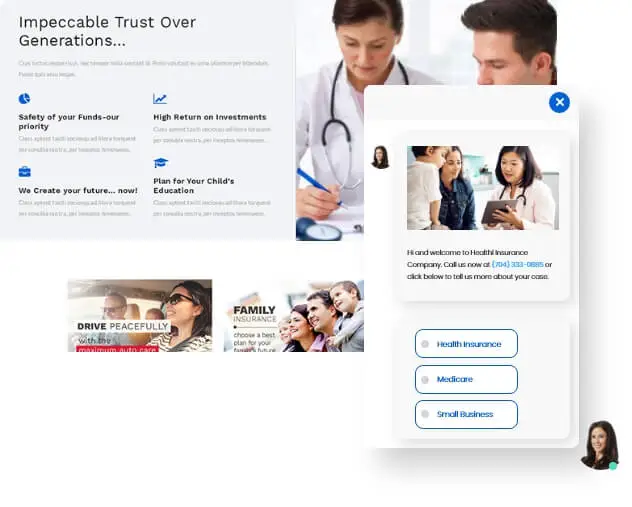 Services page
A service section is the most significant component of a health insurance website. We develop a detailed description of all the information your visitors need about your services and goods, including Coverage, discounts, terms and conditions, and other features. Additionally, we emphasize which product is best for various consumers, such as seniors, children, or young couples, and why it does so.
Saves Time & Gets Better Results
Structured Plan & Fewer Mistakes
Instant Communication
Conversion Rate Increases
Testimonial or Reviews
We improve user confidence by using this functionality. Positive feedback from other people is frequently the final justification for making a purchase or sealing a deal. Additionally, we use this capability to refine your approach by learning what clients like and dislike about your services.
Build Trust
Increases Financial Productivity
Expands Potential Market
Builds Brand Recognition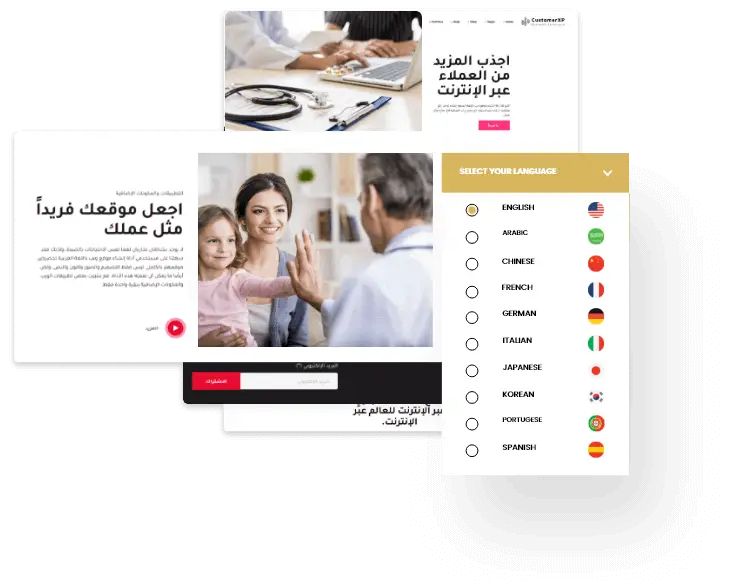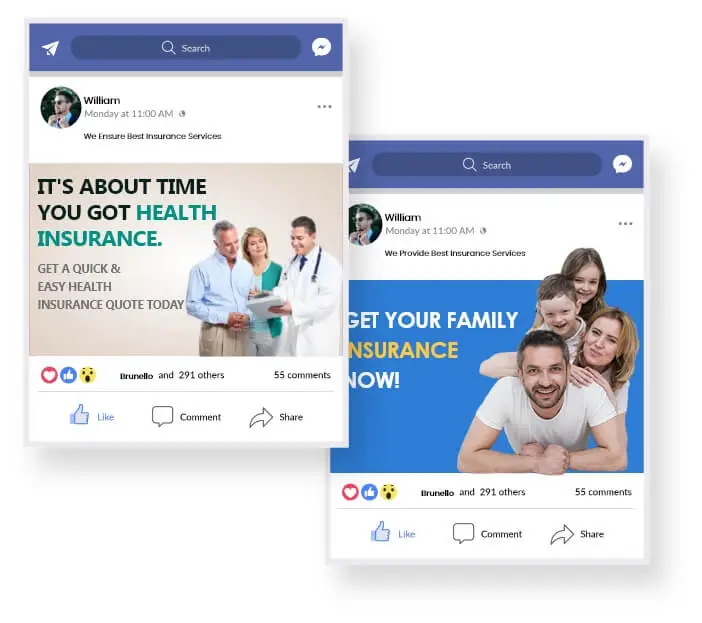 Blogs In Health Insurance Website Design
A blog is unlikely to become your health insurance company's primary source of lead creation, but it can aid in promotion without costing you anything. We do a little research on pertinent keywords and use them in our writing. Google frequently crawls your blog for these search terms, which raises the site's ranking.
Brings Shares, likes and comments Via Social Media
Increase User Engagement
Build Clients Loyalty
Impact Buying Decisions
FAQs Page of Health Insurance Website Development
The unanswered questions and the need for more information is why most insurance transaction is incomplete. We help you close this gap by incorporating a clear FAQ section based on typical client inquiries.
Great Feature For Organic
Deliver targeted messages
Saves Money On Support Service
Overcomes Obstacles For Conversion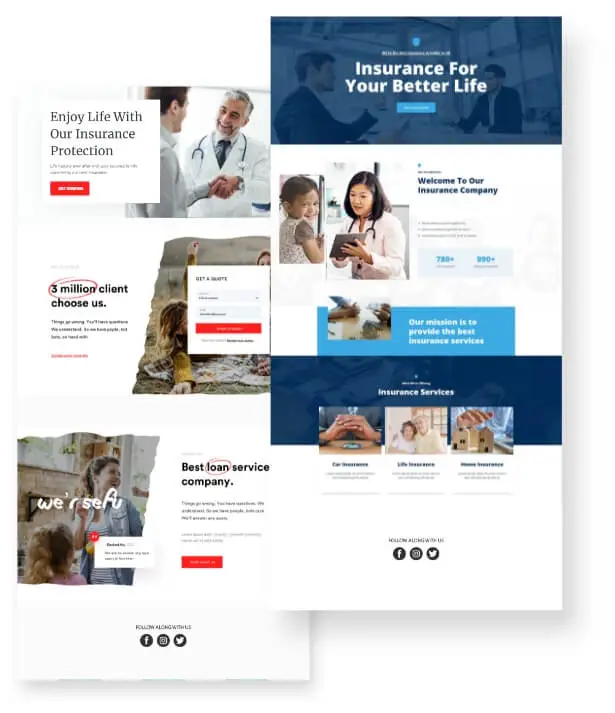 Get a Solid Lead Generation Plan
From Our Web Design
Search Engine Optimization (SEO)

With our smart search engine optimization techniques, get recognized by search engines and your global-local visitors. Helping searchers find your services within seconds with superfast page landing and full-on page optimization.

Deep Keyword Research

Mobile-Responsive Website

Resourceful Site & Backlinks

Organic Lead Conversion
Content Management System (CMS)

Utilize our strong content management platform to take your services to the next level in the profound content field. The CMS team is adept at writing keyword-rich and well-managed content for your services at their best creative end.

Lead-Generating Links Wrapped

Complete Content Optimization

Increased Conversion Potential

Improved Brand Recognization
Targeted Pay-Per-Click (PPC)

We don't leave your custom PPC Ads just floating on the web but also retarget the users to multiply every click. By placing your ads on popular sites, your browsers become buyers.

Real-Time User-Targeted Ads

User Tracking and Analysis

Garner Immediate Results

Attractive Visual Elements
Lead Generation Magnet

Our lead generation magnet offers your visitors free assets and special deals like free webinars, e-books, discounts, and whitepapers to exchange their email/contact details significantly.

Drives Instant Sales

Spreads Brand Voice

Shared Interests & Goals

Builds User Community
Responsive Health

Insurance

Website Design Helps Unify

User Experience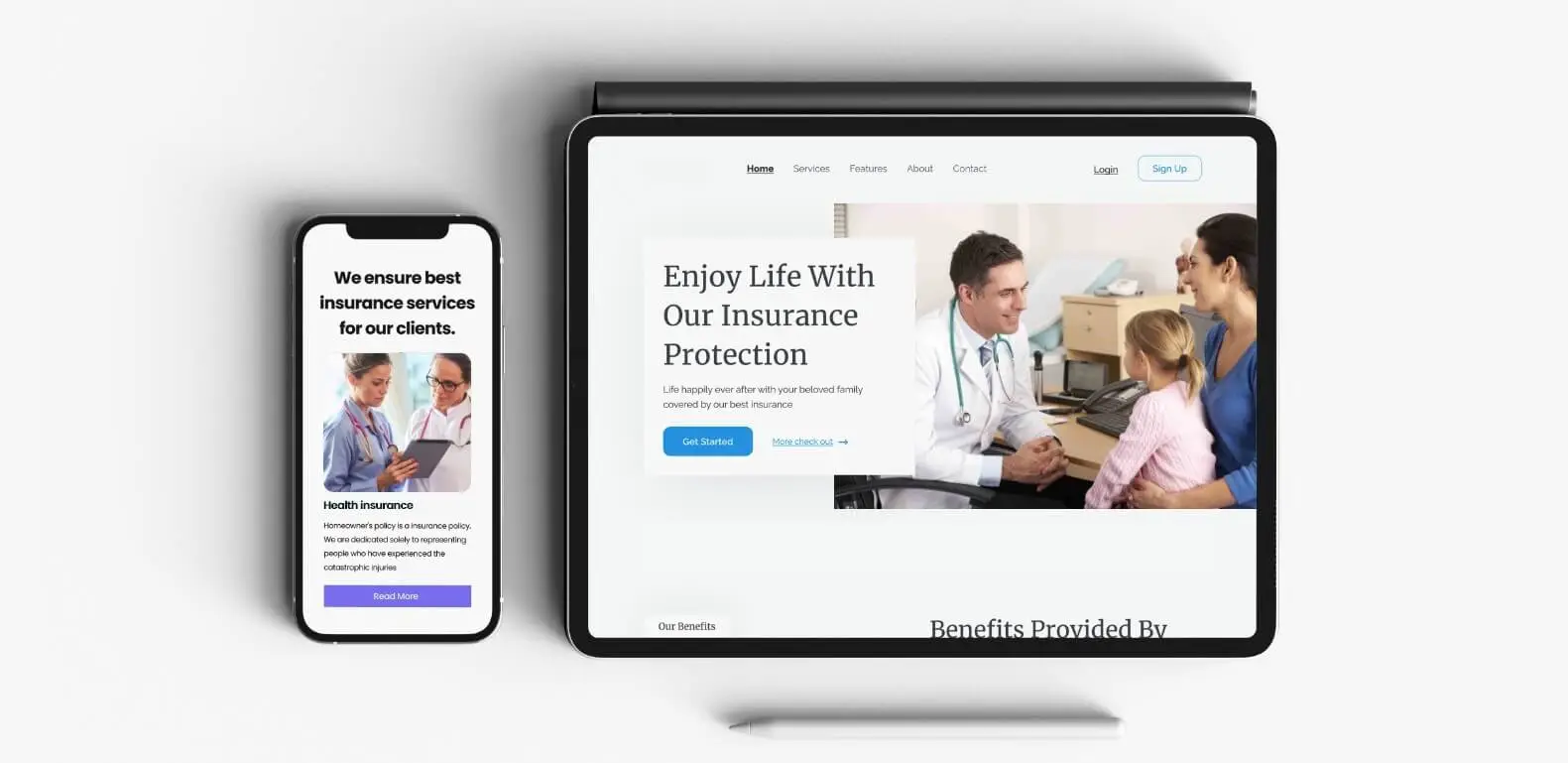 Flexible Plans

With a diverse array of plans available on the marketplace, health insurance companies can find a plan which suits their needs.

Content Management

Using a CMS system enables health insurance companies to update the content at any time without needing additional technical knowledge.
User Experience

Our responsive web design helps users navigate the site on a variety of devices, browsers, and resolutions.

Minimal Expenses

This design approach increases traffic from mobile devices, meaning less need for additional site development services or mobile traffic acquisition strategies.
How We Make And Serve Your
Health Insurance Companies Website
The Innovative Design Process
STEP 1
DISCOVER
Our team engages in extensive research to discover your specific needs and provide you with tailored solutions.
STEP 2
PLANNING
The planning involves robust mapping and preparing a blueprint for the entire project and procedures.
STEP 3
DESIGN
During the design phase, our UI/UX design team prepares a user-friendly design for delighting your users.
STEP 4
DEVELOPMENT
Our back-end developers integrate and optimize your systems, our front-end developers are bringing creative and user experience to life.
STEP 5
TESTING & LAUNCH
We perform extensive system testing to validate that our deliverables are ready for the real world and your users.
FAQs About Health Insurance Website Design
Yes, we train all our clients to maintain their websites via the CMS.
The size and complexity of your website will decide how long it takes to complete. It could take longer to meet some unique and sophisticated projects. Check our loan officers company web design agency for more info.
The cost of the website depends on the number of pages, requirements, features, and functionality. Visit our Finance website Design Agency for more info.
Mordy Karsch
Giving Back Promotions, San Francisco, CA
I had an amazing experience working with Keyideas - an excellent team of developers.

Isaac Gottesman
dimendSCAASI, Chicago
I would not hesitate to recommend Keyideas as a superior development house.

Lets Do Great Work Together!
Discuss your ideas. Connect now
We've successfully delivered over

leads for the client